The literary world comes to Riocentro
 
From 30 August to 8 September 2019, thousands of people of all ages will be heading to the 19th Bienal do Livro Rio (Rio Biennial Book Fair) to enjoy the magic of books and literature, whether they be avid book worms, professional experts or amateurs, kids or adults.
This festival, which promotes culture, literature and education, is organised by GL events Exhibitions and the "Sindicato Nacional dos Editores de Livros" - the Brazilian National Union of Book Publishers (SNEL).
From its modest beginnings in the halls of the Copacabana Palace Hotel 38 years ago, the enthusiasm for this biennial book fair has grown steadily. Today it has established itself as Brazil's largest literary event, which today occupies 80,000 m² of exhibition space at Riocentro.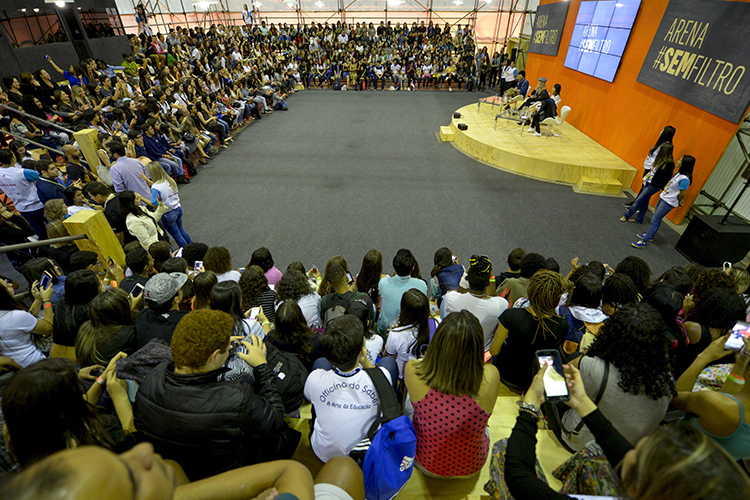 © Lightpress
Over the course of ten days, visitors will have the opportunity to meet their favourite authors and participate in discussions and debates with writers and personalities from all over the world. At the same time, in order to cater for the needs and expectations of the whole family, several original activities are organised at the fair to promote reading.
At this year's fair, a special focus will be placed on visitor experience. Indeed, visitors will enter the event through the Riocentro Arts Pavilion, which houses the largest permanent Indoor Street Art exhibition in Latin America. On arriving in the art gallery, they can then choose their circuit around the fair according to their interests: the festival has been laid out to group together exhibitors, sponsors and activities according to categories.
This year, The Education Forum, a meeting and debate area devoted to professionals in the education sector, has been expanded so as to promote more interaction and discussion between teachers and publishers of teaching manuals and educational books.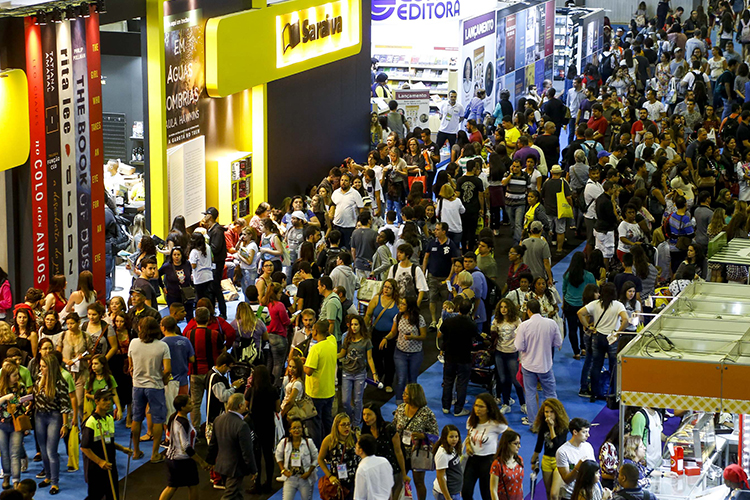 © Lightpress
A 500 m² space entirely dedicated to children invites the little ones to a walk through a forest and its multiple readings through immersive and sensory experiences. The activity area is the largest within the Biennial's cultural program. Children will be able to roam around freely, experimenting with textures, animal and nature sounds. There will also be a clearing where the publishers will lead a series of activities. With large pillows and indirect lighting, this will be a corner for reading stimulation between families.
Dedicated to young adults and their readings of the world, Arena #SemFiltro (#nofilter Arena) promotes encounters with authors, youtubers and personalities of this demanding and connected generation. It is the ideal place to foster reflections on themes and movements that are part of everyday life. The variety of subjects is immense and inviting. There will be tables on hope, faith, love, poetry, biographies, games, movies, empowerment, beauty, humor, LGBTQIA +, among others.
Japan will be the special guest at this year's Biennial Book fair and a delegation of four Japanese authors will be attending the event. Visitors will have the opportunity to learn a little more about Japanese culture with its mangas, games and traditional tales.
Finally, visitors will also find familiar areas, including the Literary Café, an area where people can talk with Brazilian and worldwide known authors and exchange ideas on various themes such as politics, education, music or history.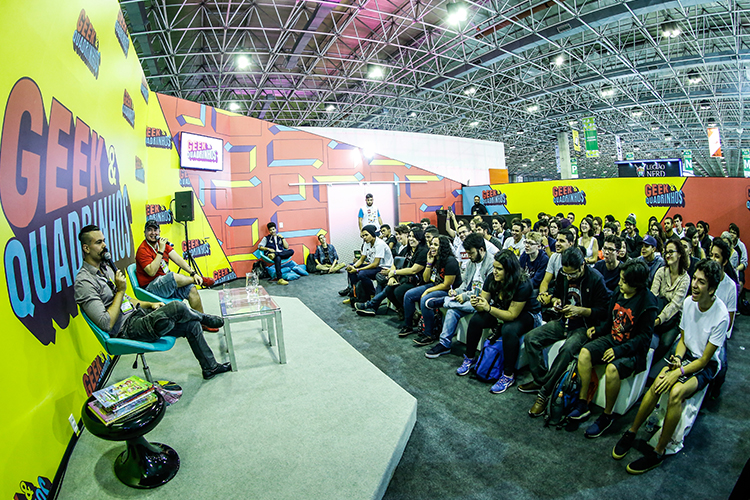 © Lightpress