An international player operating in the three main event markets
With more than 40 years' experience, GL events is a major player in the main event markets: congresses and conventions; cultural, sporting, institutional, corporate or political events; trade shows and exhibitions.
GL events provides its customers with a comprehensive service offer: Live - event design, production and logistics, Venues - a network of event venues, Exhibitions - organiser of fairs, congresses and events. As a specialist in each of these 3 areas, the Group is involved in every aspect of events, from defining and designing the project to the implementation of operations on the ground.
Listed on the Eurolist Euronext Compartment B (Paris Stock Exchange), GL events had a turnover of €1.315bn in 2022.
Governance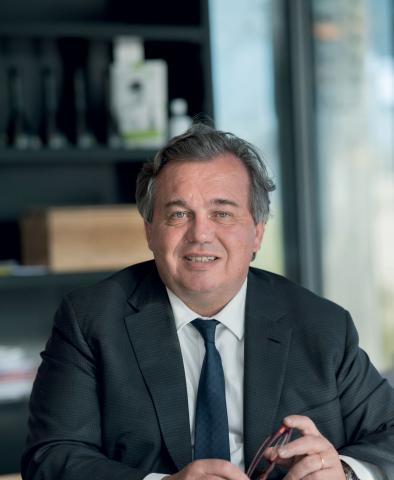 Olivier Ginon
CHAIRMAN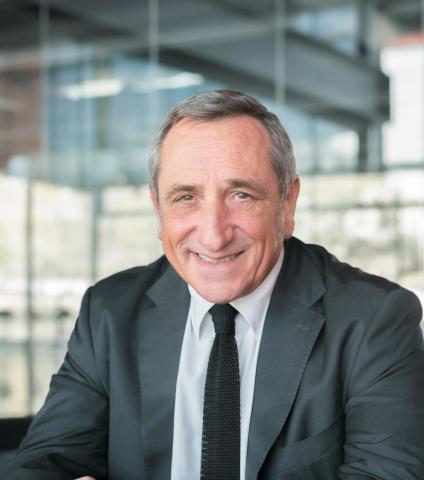 Olivier Ferraton
DEPUTY MANAGING DIRECTOR, CEO GL EVENTS LIVE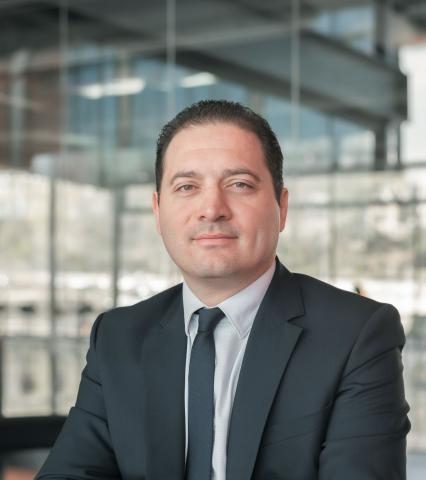 Sylvain Bechet
FINANCIAL AND INVESTMENTS GENERAL MANAGER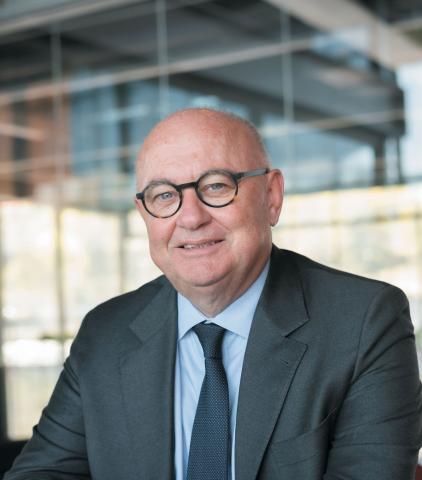 Philippe Pasquet
MANAGING DIRECTOR GL EVENTS EXHIBITIONS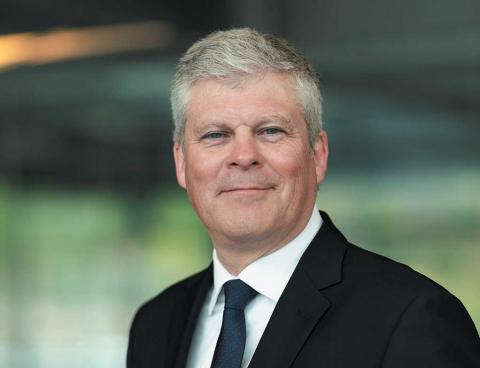 Christophe Cizeron
CEO GL EVENTS VENUES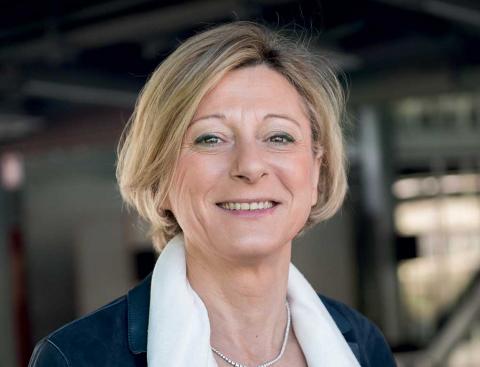 Sylvie Fouillouse
CHIEF HUMAN RESSOURCES OFFICER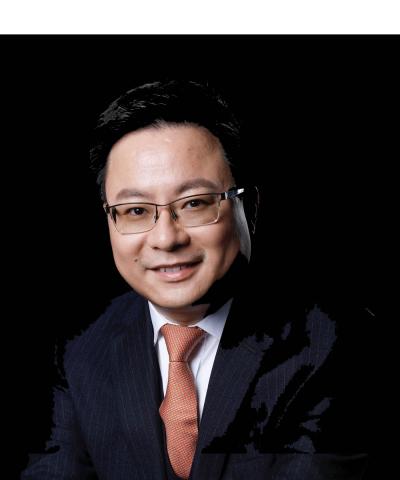 Jor Zhou
CEO GL EVENTS CHINA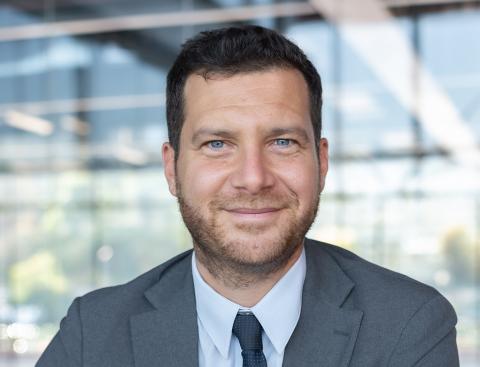 Damien Timperio
CEO IN CHARGE OF TRANSFORMATION AND LATIN AMERICA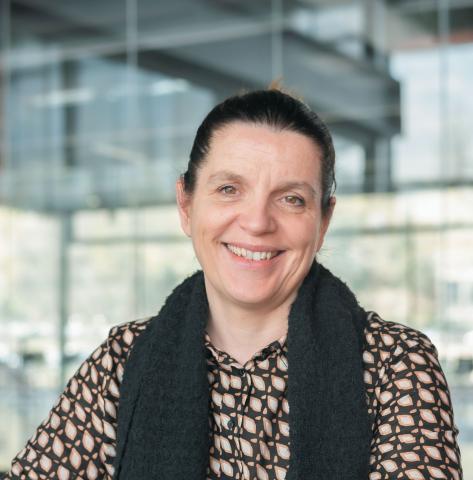 Patricia Sadoine
GROUP LEGAL AND COMPLIANCE DIRECTOR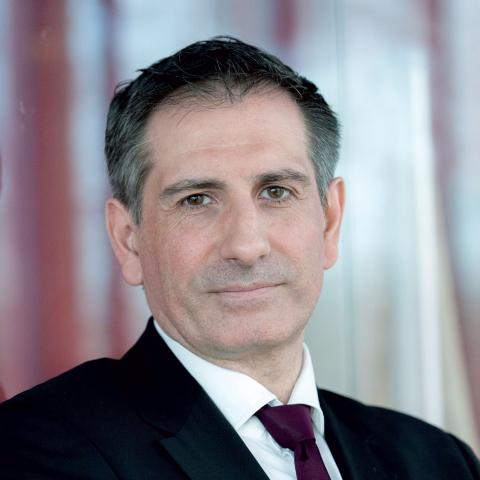 Bruno Lartigue
EXECUTIVE COMMITTEE SECRETAIRE, CHIEF PUBLIC AFFAIRS OFFICER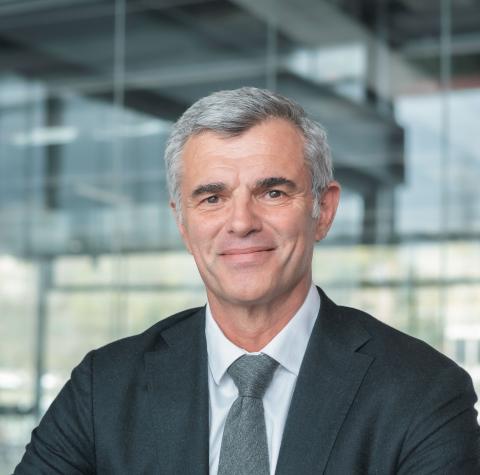 Denis Tomasicchio
GROUP CHIEF INFORMATION OFFICER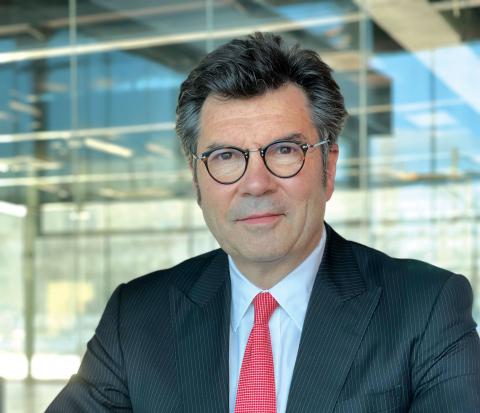 Éric Le Boulch
MANAGING DIRECTOR IN CHARGE OF THE DEVELOPMENT OF ILE DE FRANCE
SENIOR CORPORATE ADVISOR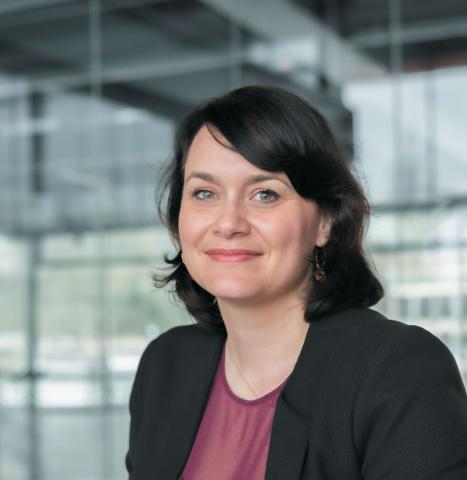 Audrey Chavancy
DIRECTOR OF CSR AND RISK
Board of Directors
Olivier GINON
Chairman and CEO
AQUASOURCA
Represented by Sophie DEFORREY CREPET
Independent director
Compensation and Nominating Committee member
Daniel HAVIS
Independent director
Audit Committee Chairman
Anne-Sophie GINON
Director
Member of the CSR committee
SOFINA
Represented by Edward KOOPMAN
Audit Committee member
Compensation and Nominating Committee member
Maud BAILLY
Independent director
Marc MICHOULIER
Independent director
Compensation and Nominating Committee member
Fanny PICARD
Independent director
Chair of the CSR Committee
Giulia VAN WAEYENBERGE
Director
Nicolas DE TAVERNOST
Independent director
Joseph AGUERA
Independent director
Chairman of the Compensation and Nominating Committee
Sophie SIDOS
Independent director
RSE Committee member
Félix CREPET
Independent director
History and Key Dates
1978
Creation of Polygone Services, Rue Vaubecour in Lyon, France.
1981
First contract for installing a trade fair.
1984
Creation of Polygone SA and development of the production site in St-Genis Laval.
1989
Birth of Générale Location and opening of Polygone Spain.
1995
"Espace Eiffel Branly" in Paris: first reception venue management contract.
1996
G7 summit hosted at the Lyon Convention Centre.
1998
Football World Cup: first contracts in the sector of major international events.
Listing on the Second Market of the Paris Stock Exchange.
1999
Creation of the furniture subsidiary in Hong Kong.
Management concession for the Lyon Convention Centre.
2000
External growth in Hong Kong and Belgium.
Sydney Olympic Games: partner to international events.
2001
Opening of GL USA.
Development in the United Kingdom.
Management of the Barcelona International Convention Centre.
2002
Management of Toulouse Convention Centre and Exhibition Park.
2003
Générale Location becomes GL events.
Management contracts for the Parc Floral de Paris and Grande Halle d'Auvergne.
2005
Management contracts for venues in Budapest, Padua and Vannes.
Opening of office in Shanghai.
2006
Doha 2006: Asian Games.
Venue management: Riocentro, Pudong, Eurexpo, Metz Expo.
Event Organisation: Sepelcom, Kobé, Fagga Eventos.
2007
Acquisition of Promotor International, AGOR.
Shareholding in Première Vision.
Test Events in Hong Kong, Rugby World Cup.
Venue management: Brussels, Nice, Turin, Arena in Rio, Curitiba.
GL events becomes a partner of LOU Rugby.
2008
Acquisition of 6 new fairs in the Industrial sector.
Beijing Olympics: installation of event sites in Hong Kong for the equestrian events.
Troyes Exhibition Park.
Skiing World Cup.
2009
FIFA Confederations Cup, South Africa 2009.
Rehearsal for the FIFA,World Cup in South Africa in 2010.
Management of the World Forum Convention Center in The Hague, the Paloval in Turin, the Palais de la Mutualité in Paris, and the MégaCité in Amiens.
2010
FIFA Football World Cup, South Africa, 2010 Historic contract for GL events, the partner to major events.
Commonwealth Games in India.
Expo 2010 Shanghai.
Management contract for Palais Brongniart in Paris.
African commemorations in Congo and Gabon.
First Saut Hermès at the Grand Palais.
2011
Rugby World Cup in New Zealand.
Asian Nations Football Cup. London Test Events.
First Qatar Motorshow.
New Conference and Exhibition Centre in Ankara, Turkey.
Construction of stadium for LOU Rugby: the Matmut Stadium in Vénissieux, built in 90 days.
2012
London Olympic Games 2012.
Africa Cup of Nations in Equatorial Guinea and Gabon.
RIO+20 World Conference on Climate.
Première Vision in 7 capital cities around the world.
2013
Sao Paulo: 30-year management contract for the Exhibition Park.
Metz: management of the Convention Centre.
World Youth Day in Rio de Janeiro.
Pavilion M in Marseille, European Capital of Culture.
GL events moves into new offices in the Lyon Confluence district.
2014
Strasbourg: management of the Convention Centre.
COP 20 in Lima: GL events, partner to the major world summits
Development in Latin America, Chile and Peru.
New service offer of modular durable stadiums.
Pan-American Games in Toronto.
2015
Sao Paulo Expo: construction of a 4,000 place car-park.
Rio Centro: inauguration of the Grand Mercure Hotel.
Acquisition of Jaulin.
Venues: Paris Event Center.
European Games in Baku & Universal Exhibition in Milan.
2016
Inauguration of Sao Paulo Expo.
After the COP20 in Lima and COP21 in Paris, GL events is a partner to the COP22 in Marrakesh.
Rio de Janeiro Olympic Games.
Euro 2016.
2017
Matmut Stadium in Gerland: 6 months of work for a stadium dedicated to rugby.
Creation of the "Global Industrie" trade fair.
China: management contract for the future Convention Centre in Guangzhou.
Development in Chile: acquisition of Tarpulin.
Acquisition of Wicked & Flow (Dubaï), Aganto (UK) and the agency CCC.
Japan: GL events chosen to manage the future Aichi Exhibition Park.
2018
Venues : Aïchi, Dubaï, Caen, Reims, new Venues in Saint-Étienne, renewal of the Lyon Convention Center and the Scarabée of Roanne.
Capital increase amounted to €106.7 million.
Acquisition of Fisa and Even Pro.
Indonesian Asian Games.
European championships.
Paris Ryder Cup.
2019
Acceleration of development in Asia with the acquisition of ZZX and CIEC Union.
2020
GL events in the service of health emergencies: a hospital in Johannesburg, creation of a modular complex of confined resuscitation, emergency care units in Chile...
New TV studio offer
2021
Delivery and inauguration of the ephemeral Grand Palais
The Group supports Japan in the organization of the postponed Olympic Games
EURONEXT PARIS
REAL TIME DATA
COURSE ACTION
gl events GLO
FR0000066672 GLO | Volume
...
Contact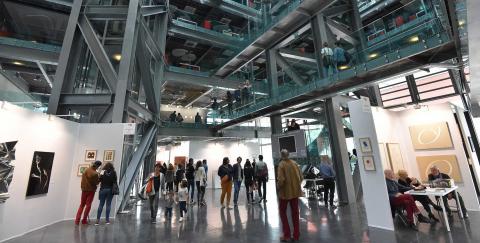 Send us your questions, ask our experts for advice, find out more about GL events...
Learn More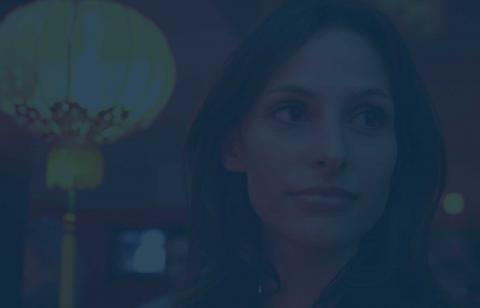 CODE OF ETHICS & COMPLIANCE CHARTER
Since its creation, GL events has built its business on strong values, driven by a proactive policy regarding ethical conduct.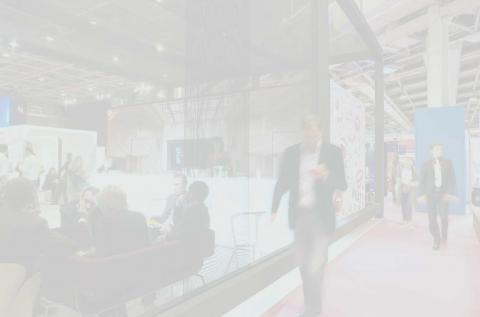 ENVIRONMENT, SOCIETY AND GOVERNANCE / CORPORATE SOCIAL RESPONSIBILITY
GL events has accelerated its CSR/ESG strategy since 2022 around three central themes that reflect its commitment to contribute to the ecological, social and societal transition of its ecosystem.