THE GREEN LIGHT HAS BEEN GIVEN!
As of 19 May, the organisation of all types of cultural events (with less than 800 people) will be able to resume in France. The rhythm will then gather pace from 9 June with fairs and exhibitions (5,000 visitors), and all limitations will be lifted as of 30 June.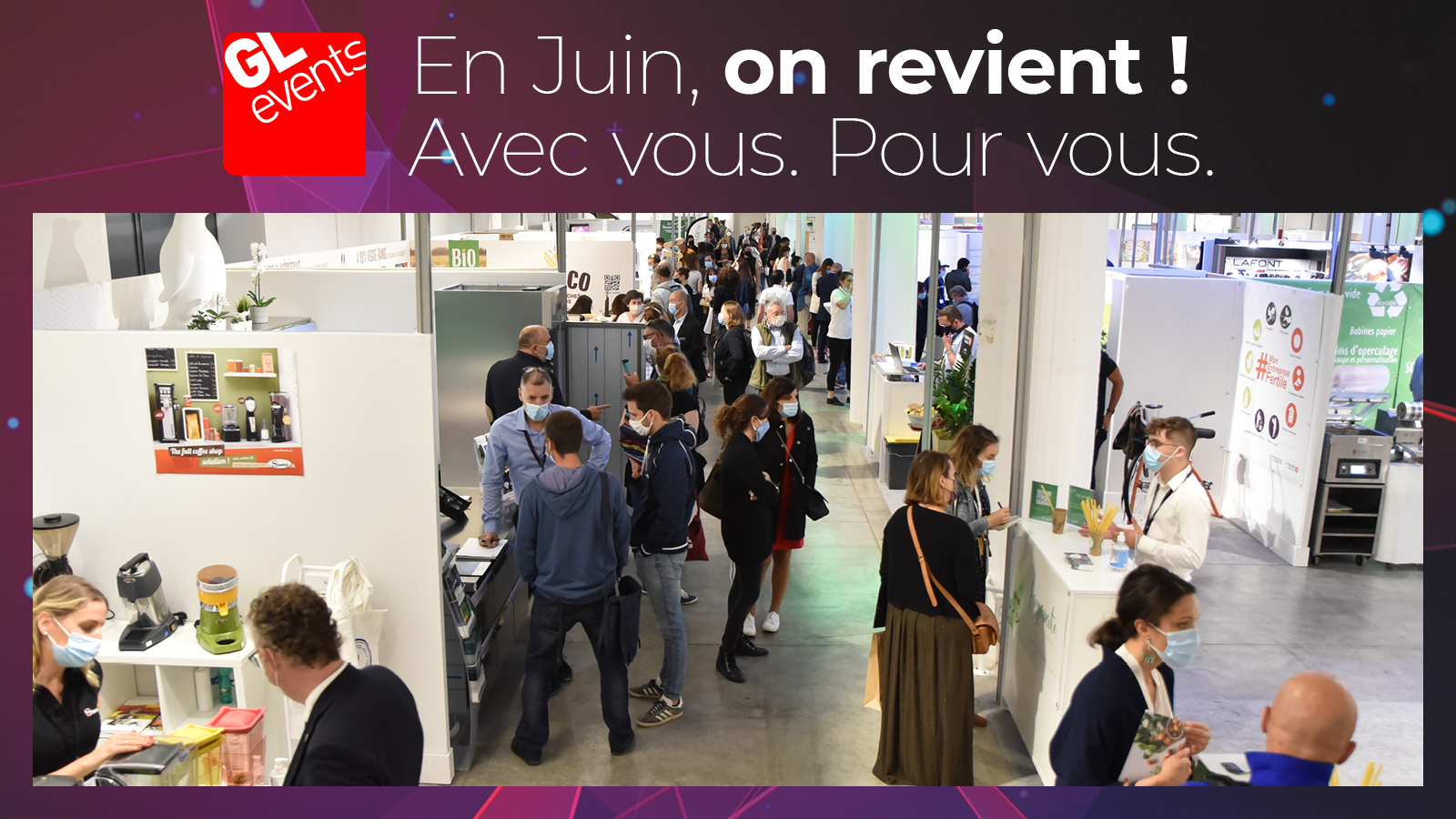 EVERYONE'S SAFETY IS GUARANTEED
Guaranteed application of the health & safety protocol
All the events organised or hosted by the GL events Group will use the "health pass" system (adapted to the decisions of the government authorities).
 
Since 2020, all our venues and business activities have obtained the "Safe and Clean" label issued by APAVE. This certificate guarantees the quality of all the protocols applied, proposed and deployed in our venues, at our events, or during our teams' production and assembly operations.
The Health & Safety Concierge Service
From June onwards, in keeping with GL events' tradition of innovation, we will be providing a "Health & Safety Concierge Service" for each major event. This tailor-made, adaptable service will enable us to provide on-site antigen testing, distribute masks and disinfection solutions, and answer our exhibitors' and visitors' questions, among other things.
We guarantee a high level of responsiveness to ensure the protocols remain in line with the latest decrees that may be published.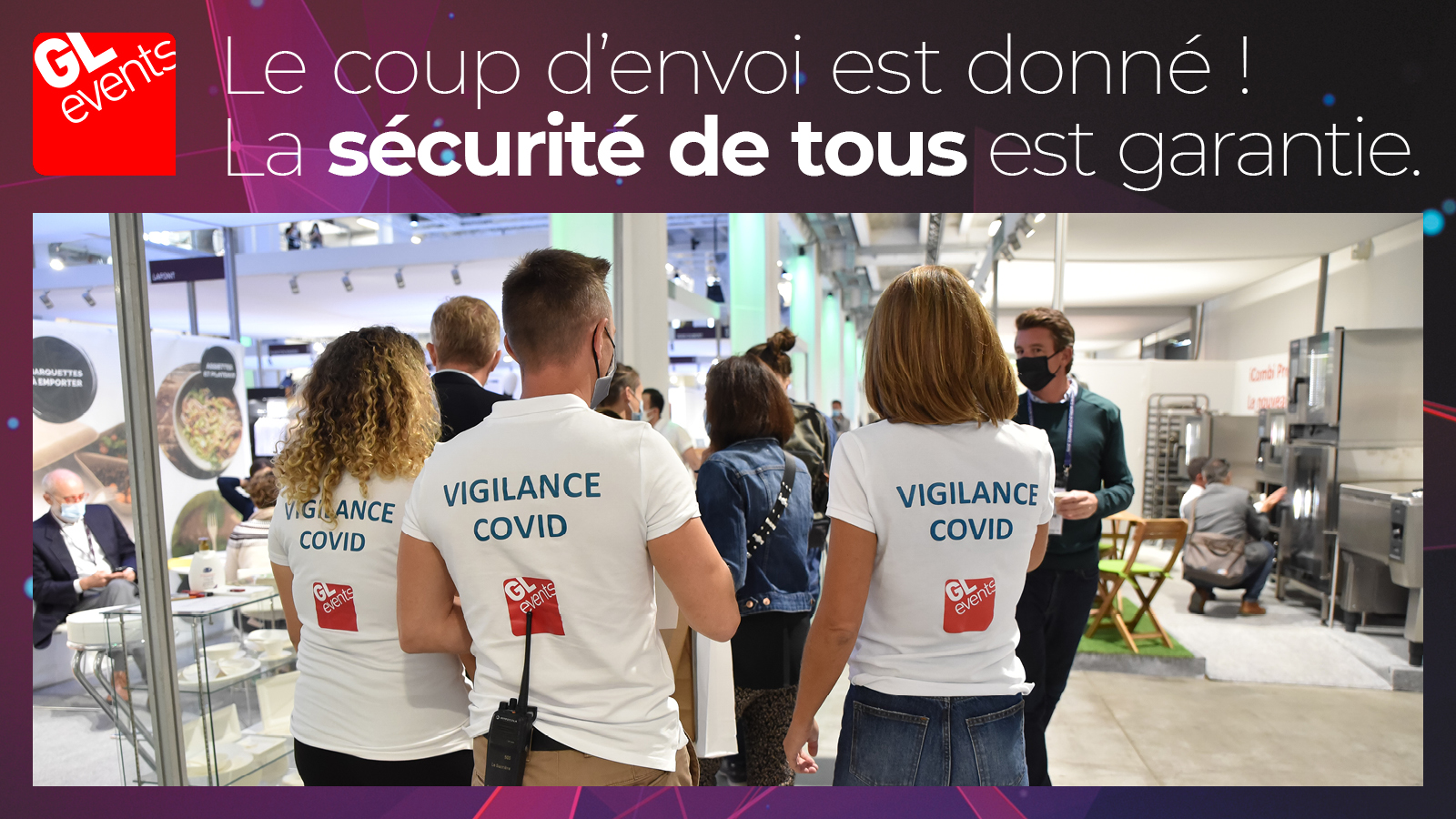 EVENTS ARE BACK!
And we will all be able to meet again
The acceleration of the vaccination programme, in which GL events is participating, will guarantee events can resume.  
We're working to relaunch all your events!
Contributing to the economic recovery, here are some of the major upcoming events not to be missed between June and September:
OUR TRADE SHOWS
CFIA - Rennes, from 9 June to 11 June
Sepem - Colmar from 15 to 17 June
Urbest - Metz, from 22 to 24 June
Preventica - Lyon, from 22 to 24 June
Fashion Rendez-vous Première Vision - Paris, Temporary Grand Palais, from 30 June to 1 July
Clermont Geek Convention from 3 to 4 July 
Metztorii, from 20 to 22 August 
Expobiogaz - Metz, from 1 to 2 September 
Wine & Gastronomy Fair - Biarritz, from 3 to 6 September 
Global Industrie, Lyon, from 6 to 9 September 
Made in France, Première Vision - Paris, from 8 to 9 September 
Foire-Expo Clermont Tournon, from 11 to 19 September 
ID Créatives - Lyon, from 9 to 13 September 
Motor Show - Roanne, from 10 to 12 September 
Sirha Omnivore - Paris, from 11 to 13 September 
Shellfish and Marine Farming Fair - Vannes, from 14 to 15 September 
Construction days - Lyon, 14-16 September 
Première Vision Paris - Paris-Nord Villepinte, 21-23 September 
Sirha Lyon - Lyon, 23-27 September 
Sido - Lyon, 22-23 September 
Real-estate fair - Clermont-Ferrand, 24-26 September 
Auto-Moto Classic - Toulouse, 24-26 September
OUR CONFERENCES
French Building Federation - Lyon, 10-11 June 
Preuves & Pratiques (Proof and Practices) Congresses, Beaune, 12 June/Reims and Besançon, 19 June/Caen, Brest 26 June/Paris 3 July 
International Autism Congress - Lyon, 3-4 September 
SOS Médecins France Congress - Vannes, 9-10 June 
Eastern Orthopaedics & Traumatology Congress - Metz, 16-18 September
THE 7 FAIRS ALREADY SCHEDULED ON THE RECOVERY CALENDAR
Strasbourg European Fair of from 3 to 13 September
Metz International Fair from 24 September to 4 October
Toulouse International Fair from 4 to 13 September 
Caen Fair from 17 to 26 September 
St Etienne Fair from 24 September to 4 October 
Vannes Fair from 29 September to 3 October 
Picardie Fair from 14 to 18 October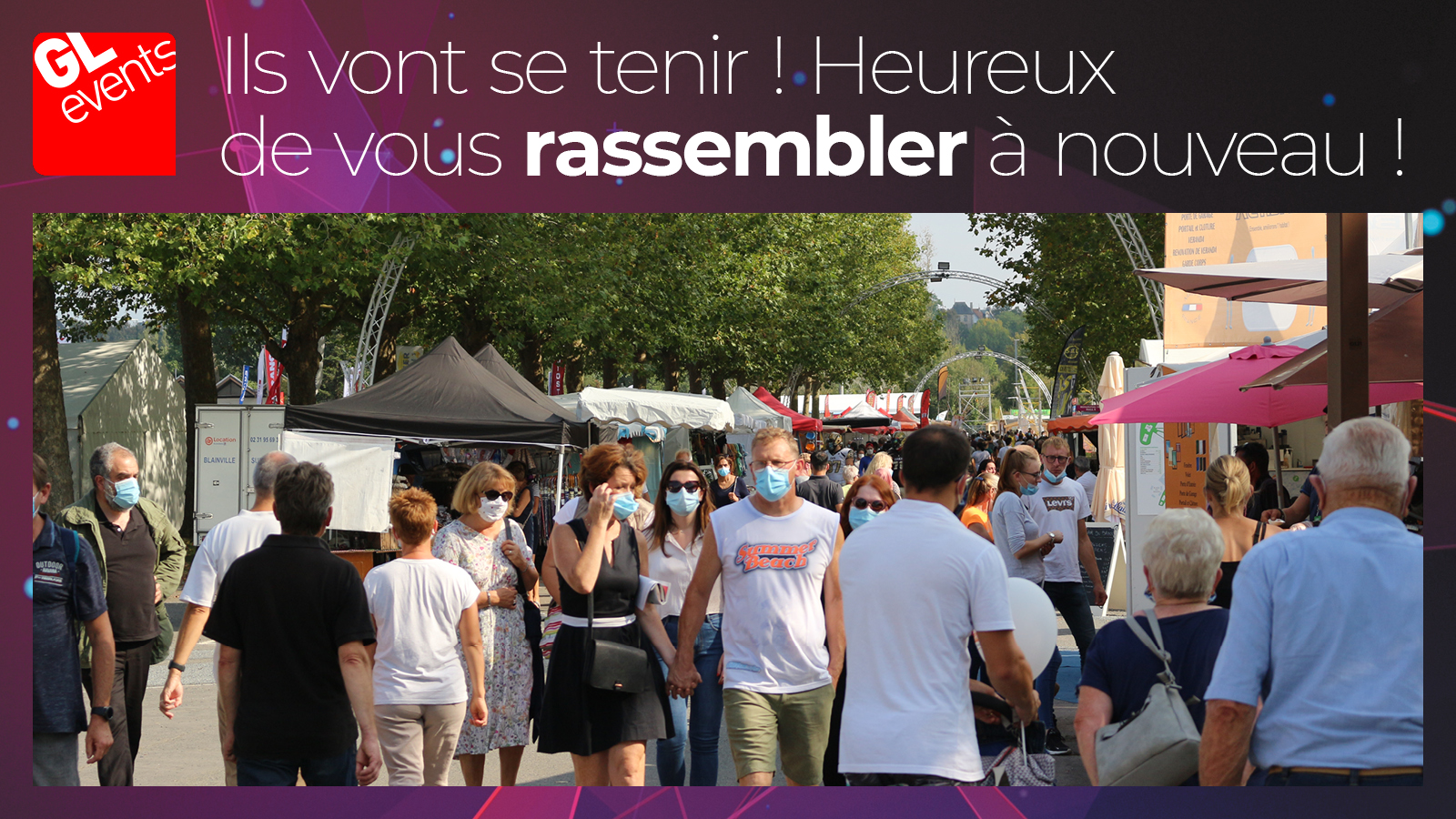 All these long-awaited events will help reboost local economies, develop your business activity and expand your customer portfolios.
Together, we have managed to adapt. Together, we will relaunch our activities.
We are delighted to be able to welcome you back!