The new Exhibition Centre, in perfect complementarity with Strasbourg Convention Centre, located near by, is participating to the development of Strasbourg's event offer.

Designed by the multi-award winning Japanese architect Kengo Kuma, the new exhibition centre aims to be aesthetic and urban and to integrate perfectly itself into its environment. In compliance with the Strasbourg Eurometropolis Climate Plan requirement, this event venue has been designed to be economic and ecologic: rainwater recovery, photovoltaic panels, natural ventilation, …

With its 4 modular and multifunctional halls, it adapts itself to all events formats. It also provides an outdoor exhibition space, a terrace with a panoramic view on the city and a nave with nearly 10 metres of ceiling height. 

This new recognised place for the organization of national and international congresses and events represents an investment of some €120 million and aims to establish Strasbourg as a European destination of reference for business tourism.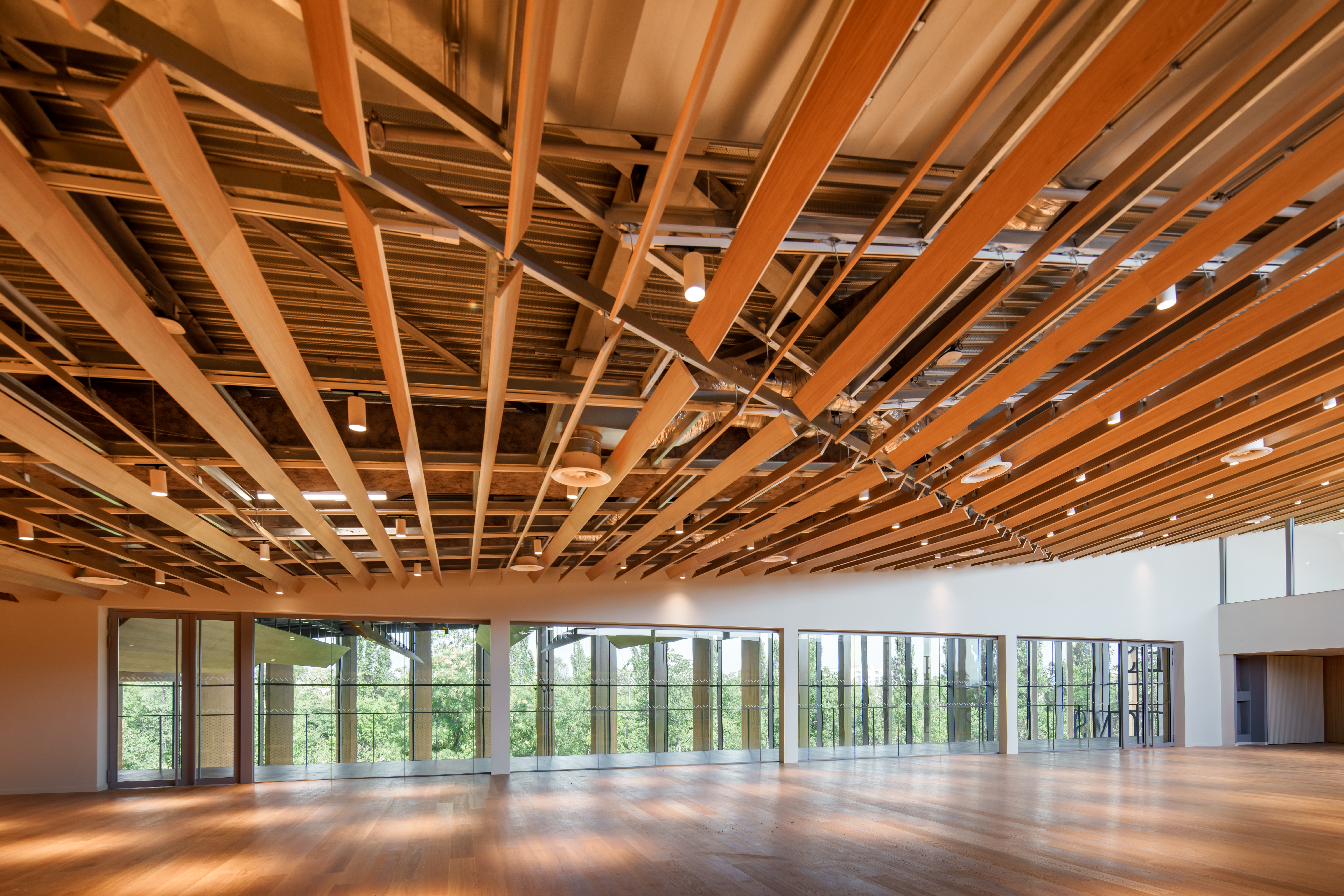 Capacities
Exhibition Centre 
Total space: 74,000 sqm
Total exhibition space: 24,000 sqm
Nave: 2,351 sqm and 9,35 m ceiling height
Outdoor exhibition space: 7,000 sqm
Lounge: 100 sqm
Events space: 480 sqm
Terrace with a panoramic view: 68 sqm
Exhibition space:
   - Hall 1: 6,138 sqm
   - Hall 2: 4,421 sqm
   - Hall 3: 4,426 sqm
   - Hall 4: 4,426 sqm
 
Types of event hosted
Trade fairs, general pubic fairs, congresses, conventions, gala dinners, sports events, etc.
The advantages
On-site parking, close to two hotels and the Concert and Convention Centre
Address and contact details
Rue Kieffer
67000 Strasbourg, France
+33 (0)3 88 37 67 67
[email protected]