THE 21ST SIRHA LYON, CELEBRATING THE SHOW'S 40 YEARS OF EXISTENCE 
The SIRHA Lyon will take places from 19 to 23 January 2023 at Eurexpo Lyon. Over the course of five days, some 4,000 exhibitors and brands will be presenting their products and services at the show, which will cover more than 140,000m² of exhibition space this year.
SIRHA, the International Food Services, Hotel Industry and Hospitality Trade Fair, is the most renowned and highly regarded biennial event in the food services industry. Indeed, it is the world's leading event in the sector. The SIRHA trade fair gives exhibitors the opportunity to present their new products and innovations. The event provides a genuine boost to companies and professionals involved in the various fields of the food services industry, while also providing an opportunity to share ideas and discuss future developments and trends in the sector.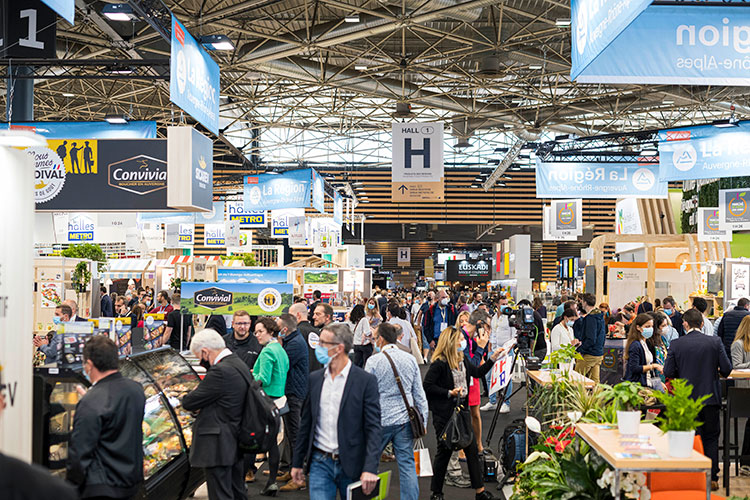 Sirha Lyon 2021 - © Alex Gallosi
AN EVENT THAT HONOURS INTERNATIONAL CULINARY CULTURES AND TALENTS

SIRHA Lyon welcomes professionals from all over the world. A total of 27 countries will be represented, including a Saudi Arabian pavilion, which will be making its début at the show this year. The programme includes: three major international competitions, with 108 candidates from 56 countries. These contests will highlight national culinary know-how from around the world:
•    The International Catering Cup for the best caterer
•    The World Pastry Cup, which brings together 20 three-person teams, each made up of a pastry chef, ice-cream maker and chocolate maker
•    The Bocuse d'Or, an international gastronomy competition that presents its award for the best world Chef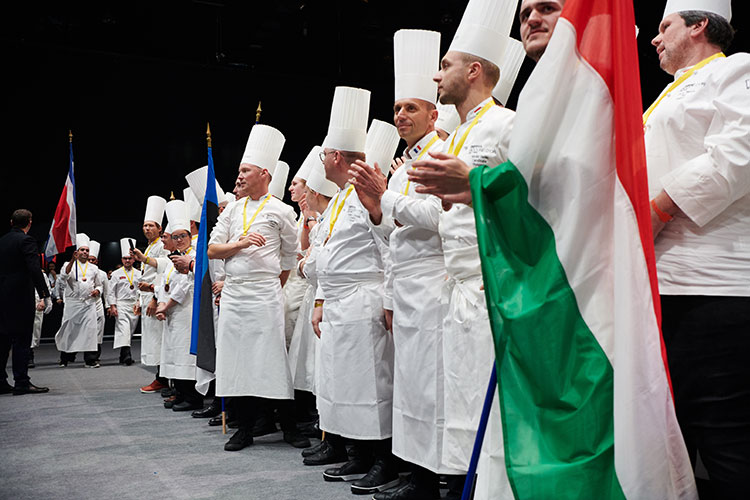 Sirha Lyon 2021 - © Julien Bouvier
THIS YEAR'S SHOW IS BUILT ON FIVE "SIRHA DYNAMICS" 
The 21st SIRHA LYON will showcase innovation and eco-responsibility. In today's ever-changing world, food-services and catering professionals must constantly adapt. This year, the SIRHA will be introducing an innovative new area called the SIRHA Food Forum, based on five "SIRHA Dynamics".
•    Technonature, finding ways to achieve a better balance between humans and nature
•    Consuming less but better
•    Human well-being
•    Unleashing human creativity
•    Dreams of modernity and discovery 
The SIRHA also showcases new entrepreneurs through the SIRHA Innovations Awards, the Start-up Village and the "Futur(e)s Food" Initiative.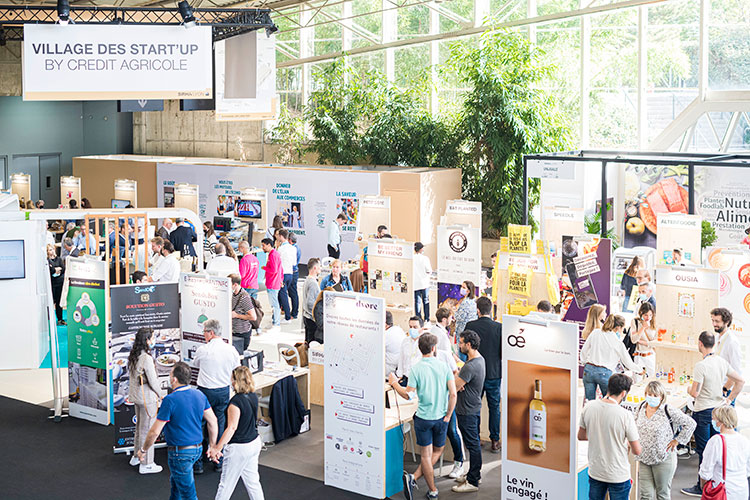 Sirha Lyon 2021 - © Alex Gallosi