Organised by GL events Exhibitions and HUNGEXPO Budapest Congress and Exhibition Centre, which is also hosting the event, Sirha Budapest will take place from 4 to 6 February 2020. 
It is one of the largest trade fairs for professionals in the Hotel, Restaurant & Catering (HoReCa) and food-services retail sector in Central and Eastern Europe.
Competitions and conferences on the programme
Attended by professionals from the hotel, food services, bakery/pastry, packaging and gastronomy sectors, Sirha Budapest will offer a top-notch programme of events, including the Hungarian qualifying event for the Bocuse d'Or: a competition in which the best Hungarian chefs will compete for the right to represent their country at the upcoming European competitions to be held in Tallinn, Estonia, on 28 and 29 May 2020.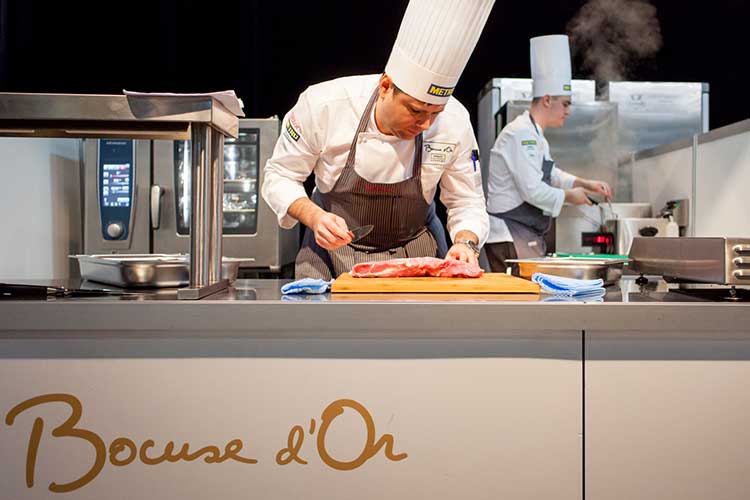 Sirha Budapest 2018 - ©Hungexpo Ltd
Two other competitions will be held at the show this year: the "Sirha Budapest Dessert Competition", which gives talented, young, up-and-coming pastry chefs the opportunity to showcase their skills, launch their international careers and inspire the next generation; and the "National Mass Catering Championship", whose theme this year will be "Summer Meals", requiring the compulsory use of honey and ratatouille.
For the first time, this year's show will have a competition devoted exclusively to young Rôtisserie chefs, with the aim being to promote the principles of sustainable gastronomy by highlighting the use of waste-free materials, waste sorting and how to reduce the consumption water and detergent.
In parallel with these competitions, Sirha Budapest will also have an extensive programme of conferences headed up by the main Hungarian associations in the sector, such as packaging and materials handling associations, the bakery association, and the "Heroes of Responsible Dining" Foundation, among others.
An exhibition space for sharing experiences and exchanging ideas
Sirha Budapest will welcome more than 300 exhibitors from 19 different countries. They will be presenting their services, products and innovations to professionals in the sector in an exhibition area covering 30,000m².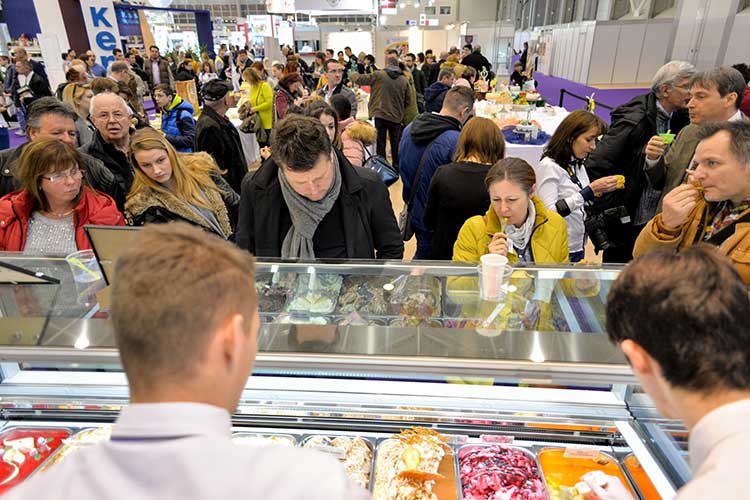 Sirha Budapest 2018 - ©Hungexpo Ltd
To facilitate the development of new business relationships at the show, participants will be able to take advantage of the Sirha Business Café and B2B business meetings facility.
Sirha Budapest will present a comprehensive, innovative offer, designed to meet the needs of every professional involved in the bakery, pastry, hotel and catering sectors.