Showcasing the trends and innovations in the food-services sector.
 
From 26 to 30 January 2019, the 19th Sirha will benefit from additional space with a new 10,000m² exhibition area: Hall 7 at Eurexpo Lyon. This additional space will make it possible to receive 3,000 exhibitors and brands in the 12 sectors represented, and to provide the 200,000 professionals visitors from all over the world with an even wider range of products and services.
Sirha is THE event for the global food-services sector, with 25% of international exhibitors and 17 pavilions from 12 countries. The layout in the 7 halls has been redesigned to present even more products and services, innovations and solutions for professionals.
As a trendsetting innovator, Sirha has worked with Food Service Vision to identify the 7 key influences in today's food industry, and with Loeb Innovation to decipher the future of Food Services over the next 5 to 10 years.
The Sirha World Cuisine Summit 2019 will draw on these studies for its work groups on the afternoon of Tuesday 29 January. This global event brings together international players in the Food Services industry. It aims to take stock of the challenges facing the industry, contribute to the sector's development and promote responsible and sustainable growth. A panel of 150 chefs, 150 opinion leaders and guests will get together to take part in round tables and presentations. The programme also includes tasting sessions and experiments.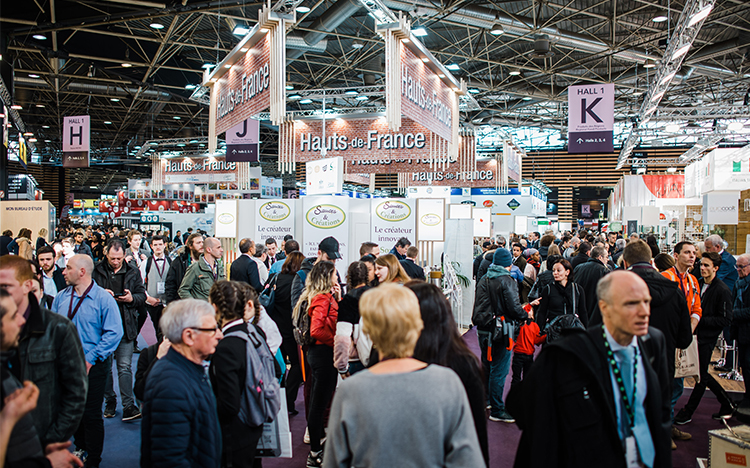 © Hortense Giraud
Sirha is also devoted to innovation with:
- "6th sense" (6e sens): 3 new restaurant concepts that reveal the latest trends in catering as well as tableware and room design, in partnership with the Paul Bocuse Institute.
- Food Studio: this culinary laboratory will welcome Bridor and Natural Cooking by Alexandra Beauvais for demonstrations drawing on the 7 key current influences in the Food Services sector. A new Food Design exhibition will also be held in this space, created by the Artistic Director of the trade fair and curator of the exhibition: Emmanuel Chevalier. The exhibition will present 2 culinary "landscapes": nanogardens with food and wine combinations, and the reinterpretation of great regional classics.
- Grands Prix Sirha Innovation: (Sirha Innovation Awards): this event presents 7 Awards in the ProductsBeverages-Ingredients category and 4 Awards in the Material-Equipment-Concepts category. The awards ceremony will take place on 27 January 2019 on Sirha TV.
- Sirha TV: hosted by the journalists Carinne Teyssandier, Michel Tanguy and Tiffany Conroy. the Sirha TV platform will present an overview of the challenges and growth opportunities in the sector. Over the course of 5 days, Sirha TV will broadcast interviews, demonstrations and conferences addressing subjects such as GREEN dishes, sustainable development, digital technology, human resources, design solutions, growth models and operational "best practices".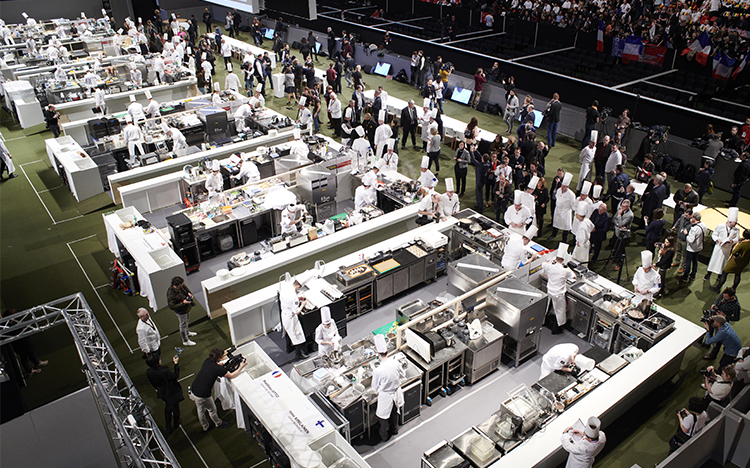 © Julien Bouvier
Sirha is also a unique stage showcasing 24 competitions where every trade (chefs, head waiters, cheese-makers, butchers, bakers, pastry chefs, baristas, etc.) has the opportunity to demonstrate their talents, new techniques and new ideas. The competitions include the International Catering Cup, the World Pastry-making Cup and the Bocuse d'Or. Indeed, Sirha is truly the leading stage for the greatest international culinary competitions.
This year, the Bocuse d'Or will be organising its 17th edition, with the addition of African chefs in the competition. Morocco and Tunisia will be represented by the chefs Aissam Ait Ouakrim and Marwane Younssi respectively. The final will take place on 29 and 30 January. A total of 24 candidates from 24 countries will take part in a contest lasting 5 hours and 35 minutes, during which they will have to transform a 5-rib rack of veal into a modern masterpiece and create a vegetable and shellfish chartreuse.
On 27 and 28 January 2019, the Pastry-making World Cup will be celebrating its 30th anniversary! Created in 1989 by the pastry chef and Meilleur Ouvrier de France (Best Craftsperson in France) Gabriel Paillasson, the competition acknowledges young pastry chefs, with a total of 21 national teams competing. The teams, made up of specialists in chocolate, sugar and ice-cream, will participate in compulsory events lasting a total of 10 hours. Reflecting new consumer trends, this edition features an entirely vegan dessert, among other things.
Sirha is both an exceptional business trade fair and a "family get together" for Food Service professionals.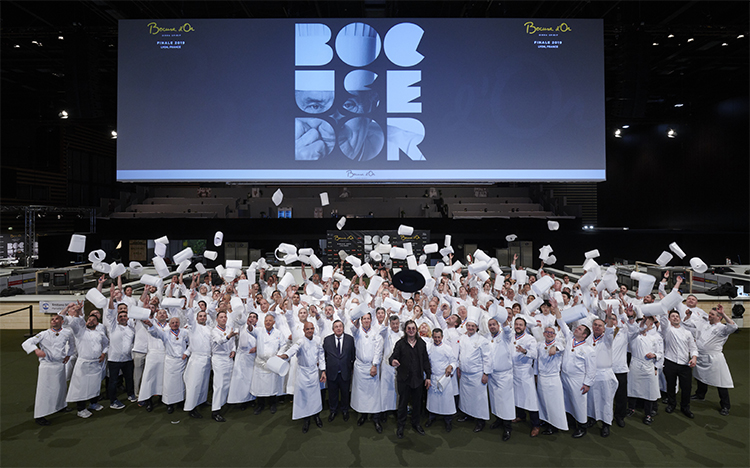 © Julien Bouvier