Solutions for core factory processes in every industry
The third SEPEM Industries (the trade fair devoted to Services, Equipment, Processes and Maintenance) for North-west France will take place at the Rouen Exhibition Centre, from 28 to 30 January 2020.

Launched in 2006 by EVEN.pro, the exhibition gives manufacturers - based in a given region of France - the opportunity to discover practical, innovative, versatile solutions to meet all their "core factory " manufacturing requirements: productivity, environment, safety, maintenance, subcontracting, storage and logistics.

To meet the operational needs of production sites representing a broad spectrum of professionals in various trade sectors, many exhibitors will be taking part in SEPEM Industries Rouen. They will be divided into 11 categories, representing a comprehensive range of expertise, including: Safety - Hygiene - Environment, Control - Measurement - Instrumentation - Machine vision, Workshop machines - Machine tools - Robotics - Industrial services - Industrial equipment and Subcontracting.
Robotics, industrial subcontracting and maintenance conferences 4.0
At the entrance of the exhibition, there will be a specific robotics/cobotics area (collaborative robots) with demonstrations of the latest technologies in terms of robots, cobots and exoskeletons.

This year, the industrial subcontracting village has been expanded! Manufacturers wishing to outsource certain technical processes will have the opportunity to choose from over a hundred companies who have come from all over France to present their specific know-how at the exhibition.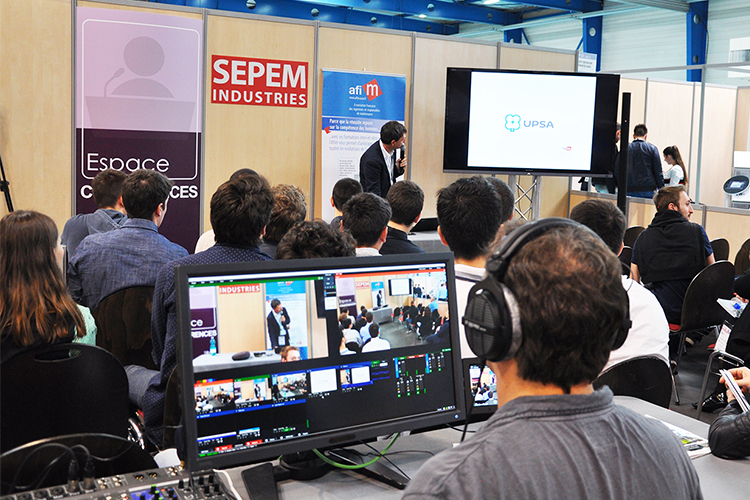 SEPEM Industries Toulouse 2019
In addition to the numerous technologies and industrial innovations on show, the programme includes a series of technical conferences. These will address a comprehensive range of issues concerning current and future developments in maintenance 4.0 (maintenance and industry of the future) for production sites and industrial risk management. Visitors will have the opportunity to study a host of issues related to maintenance 4.0, digital transformation and connected maintenance, such as how to save raw materials thanks to operational control, where to find people with 4.0 skills or how to become a genuine Manufacturer of the Future?
SEPEM Industries Rouen is a genuine market place for industrial solutions in the North-west of France. It will be followed by three other regional exhibitions in 2020: Grenoble from 11 to 13 February, Colmar from 9 to 11 June and Avignon from 29 September to 1 October.