The exhibition SEPEM Industries Grand Est / Colmar 2021 
The step-by-step easing of the lockdown decided by the French President finally offered a roadmap for the resumption of trade fairs which could re-open as of 9 June 2021.
A sign of destiny! The first SEPEM in Colmar marked the beginning of the trade fair's long history (37 regional fairs since 2007), and now the event has also become the first French multi-sector industrial exhibition to re-open its doors after the long lockdown period, giving industrial manufacturers in the Grand Est region a fantastic springboard to relaunch their businesses; more than 500 exhibitors will be present at the show, giving the many industrial sector visitors the opportunity to see their equipment in operation and discuss their projects and requirements in person. 
The exhibition opened its doors on 15 June for 3 days of "physical" meetings, in total compliance with the health protocols in force. Despite the current context, the attendance at the trade fair reached over 69% of that recorded on the first day of the previous instalment, in 2018. The second day should take us above 75%, at the time of writing... It is especially worth noting the strong motivation of all the industrial visitors who attended; virtually all of them came to the trade fair with concrete, short-term – or even immediate – projects in mind, a sign that the sector is aiming for a quick recovery.
To mark this special occasion, Olivier Ginon, Chairman of the GL events Group, accompanied by Philippe Pasquet and Sébastien Gillet (the Directors of the Exhibitions Division and GL events Exhibitions Industrie, respectively) came to meet the exhibitors and get their feedback, while also commending the organising team for the work carried out in this complicated period.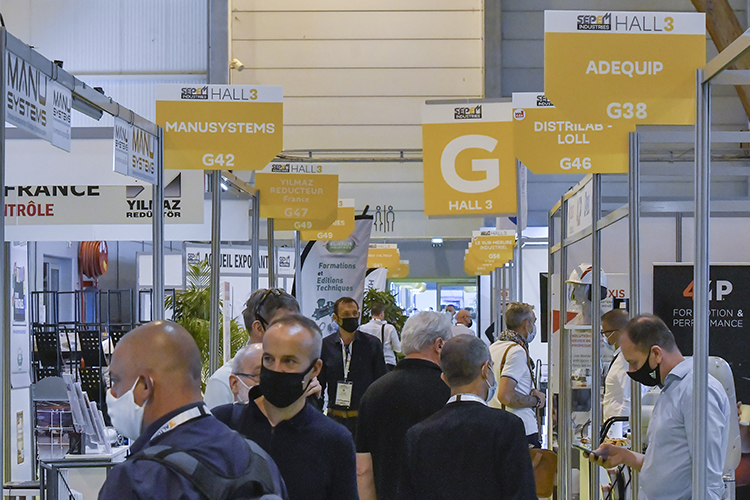 ONE OF THE OBJECTIVES OF SEPEM INDUSTRIES IS TO PROVIDE REGIONAL INDUSTRIES WITH SUPPORT FOR THEIR PROJECTS
increasing the competitiveness of their processes, diversifying their activity, relocating production and subcontracting, changing their business model, innovation and R&D, or facilitating ecological and environmental transition. These are some of the many ways to help them adapt their production facilities and relaunch their activity.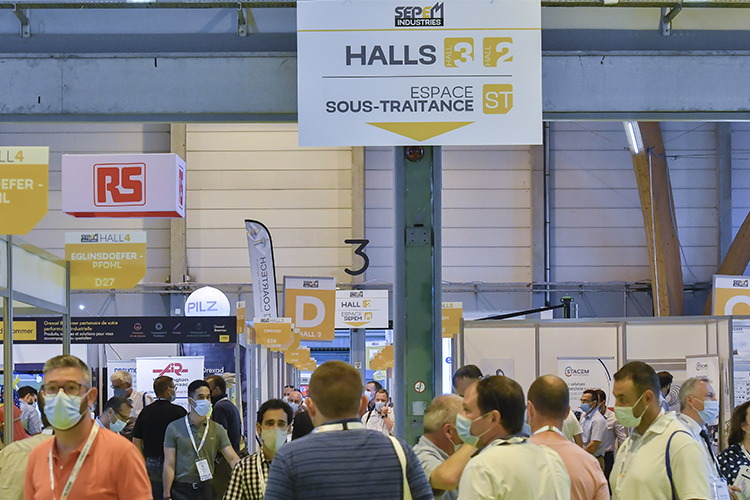 SEPEM INDUSTRIES EST HAS BEEN ANCHORED IN ALSACE SINCE 2007.
By providing a comprehensive range of products and services for factories, the SEPEM Industries trade fairs aim to contribute to post-Covid economic and industrial recovery by boosting regional trade. SEPEM Grand Est represents more than 10,800 production sites with 50,000 decision-makers and industrial buyers in all sectors.
The SEPEM Industries (Services, Equipment, Processes and Maintenance) fair gives manufacturers in a particular region of France the opportunity to discover practical, innovative, versatile solutions to meet all their core factory manufacturing requirements: productivity, environment, safety, maintenance, subcontracting, etc.