In order to combat the COVID-19 Coronavirus effectively, the French government has launched a massive screening campaign. In response to the urgency of the situation, the GL events Group is drawing on its expertise in operational logistics to help medical structures, local authorities and businesses build their screening centres.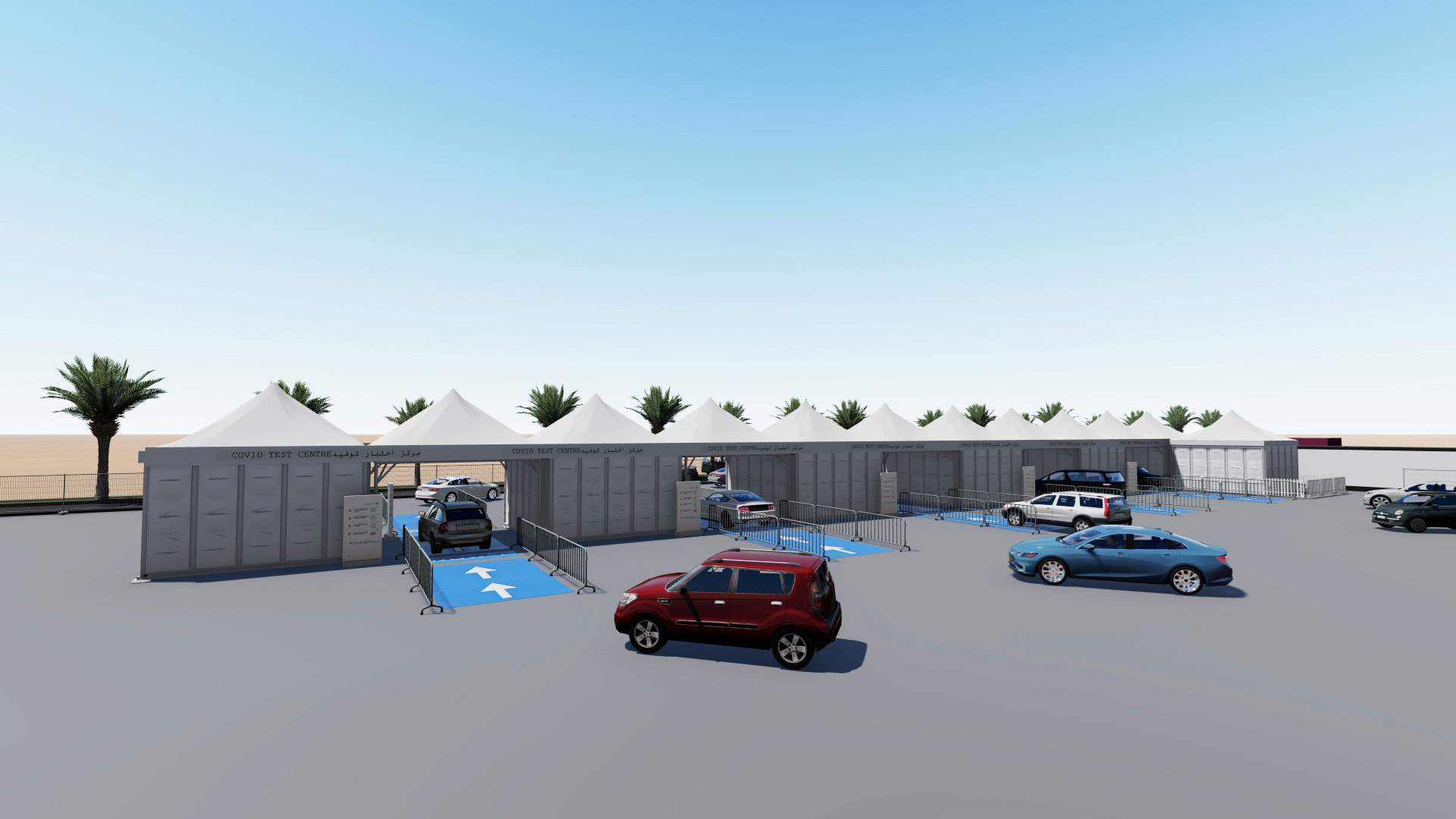 The Group's COVID-19 screening centres comply with all the health-protection measures currently in force and can be installed quickly. Moreover, the solutions can be adapted to every type of installation space: public or private car parks, reception areas, unused land, etc. 

All types of examinations and tests can be organised and carried out in these temporary screening centres: 
- "physical" examinations and tests in a fully-equipped examination room,
- "contact-free" examinations and tests using an isolation-booth system,
- "drive-by-tests" carried out on patients in their cars.
These versatile solutions make it possible to customise the layouts and can be deployed rapidly on site. The surface areas can be adjusted to requirements and include reception spaces, waiting rooms, examination rooms, a sampling area with a changing room for doctors and a one-way exit. 
Contact : info@gl-events.com