Focus on new energy sources at this year's show
The Salon Automobile de Lyon (Lyon Motor Show) will take place from 7 to 11 April 2022 at Eurexpo Lyon. It will open the 2022 season of motor shows in France and Europe.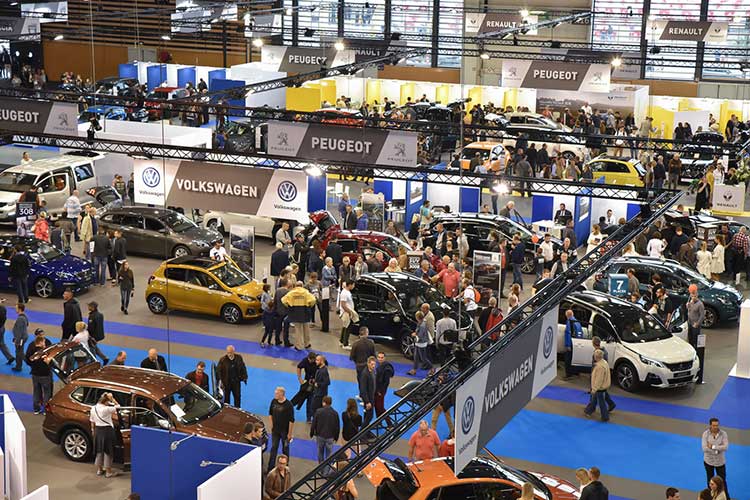 ©Nicolas RODET
The Salon Automobile de Lyon is completely in tune with market developments and will be showcasing the latest products and trends at this year's event. With this in mind, the Place des Lumières will be transformed into the Place Zéro Émission with 100% electric or hydrogen-powered vehicles.
Second-hand vehicles will be making their début at the Salon Automobile de Lyon
With the second-hand car market booming, the Salon Automobile de Lyon will have an area devoted to second-hand vehicles for the first time. The Second-hand Car area will give visitors the opportunity to discover a wide range of used cars, all pre-selected, inspected and serviced.
Both young and old will be able to enjoy a range of exhibitions and activities at this year's show
The Salon Automobile de Lyon will be organising a series of exhibitions of exclusive and rare vehicles for car enthusiasts to enjoy:
•  Alpine in competition
The Porsche 911 retrospective
•  50 years of the Renault 5
•  The Ford Mustang exhibition
•  40th anniversary of the Berliet Foundation

The show will also be organising several fun and immersive activities catering for the whole family as well as for aficionados:
•    The Pit Stop Challenge : visitors put themselves in the shoes of a mechanic and try to beat the record for changing tyres
•    ESport Automobile : a Virtual Reality driving simulator plunges players are into a race setting, either in a road rally or on a race track
•    Circuit de Slot Racing : open to everyone over 6 years old, this activity gives visitors the opportunity to get behind the wheel of realistic reproductions of racing cars
•    Crazy Cart : both children and adults can get behind the wheel of the XL Crazy Carts and enjoy the joys of drifting in these fun and manoeuvrable electric carts