A festive, welcoming event, a place for developing ideas and business
Organised by Saint-Etienne Evènements, the 71st Saint-Etienne International Fair will take place from 20 to 30 September 2019 at the Saint-Etienne Exhibition Centre.
Due to renovation work at the Exhibition Park, Hall A will be replaced by an 8,000m² tent in order to provide exhibitors and visitors with the same high-quality welcome and services.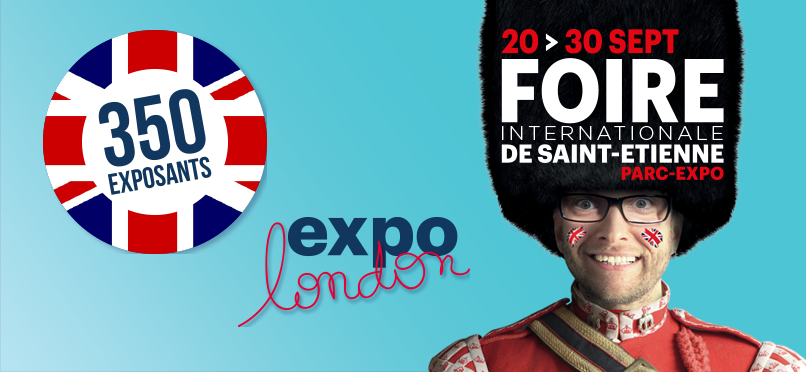 With 350 exhibitors, the Saint-Etienne International Fair will be the largest "temporary" shopping-centre in the region for 11 days. The 40,000m² of exhibition space will be divided into 8 areas:
Home equipment: this area will include a new section devoted to heating, insulation, space saving, security systems and renewable energy,
Furnishing and decoration: from interior decoration to furniture and bedding, this area will present a comprehensive offer,
The "expertise" village: here, trade professionals and specialists will give valuable advice on large or small renovation and building projects,
Swimming pools and spas: this area will bring together specialists in pools and relaxation solutions,
Outdoor landscaping: specialists in garden designs and conservatories,
Cars: a 3,500m² space dedicated exclusively to new vehicles,
Smart products: these are the very essence of consumer fairs. The salesmen will captivate visitors with their demonstrations of clever products and gadgets,
Gastronomy: restaurant owners, producers and traders will be presenting a host of tasty products,
This year, the Fair will take visitors on a journey through the heart of the British capital. As soon as you enter, the décor portrays the history and legends of medieval London and the Tower of London. Camden, the neighbourhood that never sleeps, will be represented through its colourful façades, clothes shops, a collection of Dr Martens shoes and a photo exhibition of "Tattoos". The bookshop area will invite visitors to stroll through the colourful Notting Hill district. The exhibition will also give visitors the chance to place themselves in scenes representing iconic sites such as the door of 10 Downing Street, a Double-Decker bus, Her Majesty's home, the famous pedestrian crossing at no. 3 Abbey Road, and more.
On-going and occasional events and activities will also be organised. Children will be able to take part in a hair-dressing and make-up workshop, or take part in building Tower Bridge in small bricks. An entire village will be devoted to kids' activities over two weekends. The older children will be able to attend fashion and hairdressing shows and discover the up-and-coming talents of the local music scene. Visitors will also be able to play Sherlock Holmes and take part in a major investigation. This is an excellent way of discovering the products and services in every aisle while having fun!
Above and beyond the business side of the event, the Saint-Etienne International Fair is also a place for expressing ideas. The Loire department will be organising digital events and activities and numerous sports activities and presentations will be showcased on the "City of Saint-Etienne & Saint-Etienne Métropole" stand.