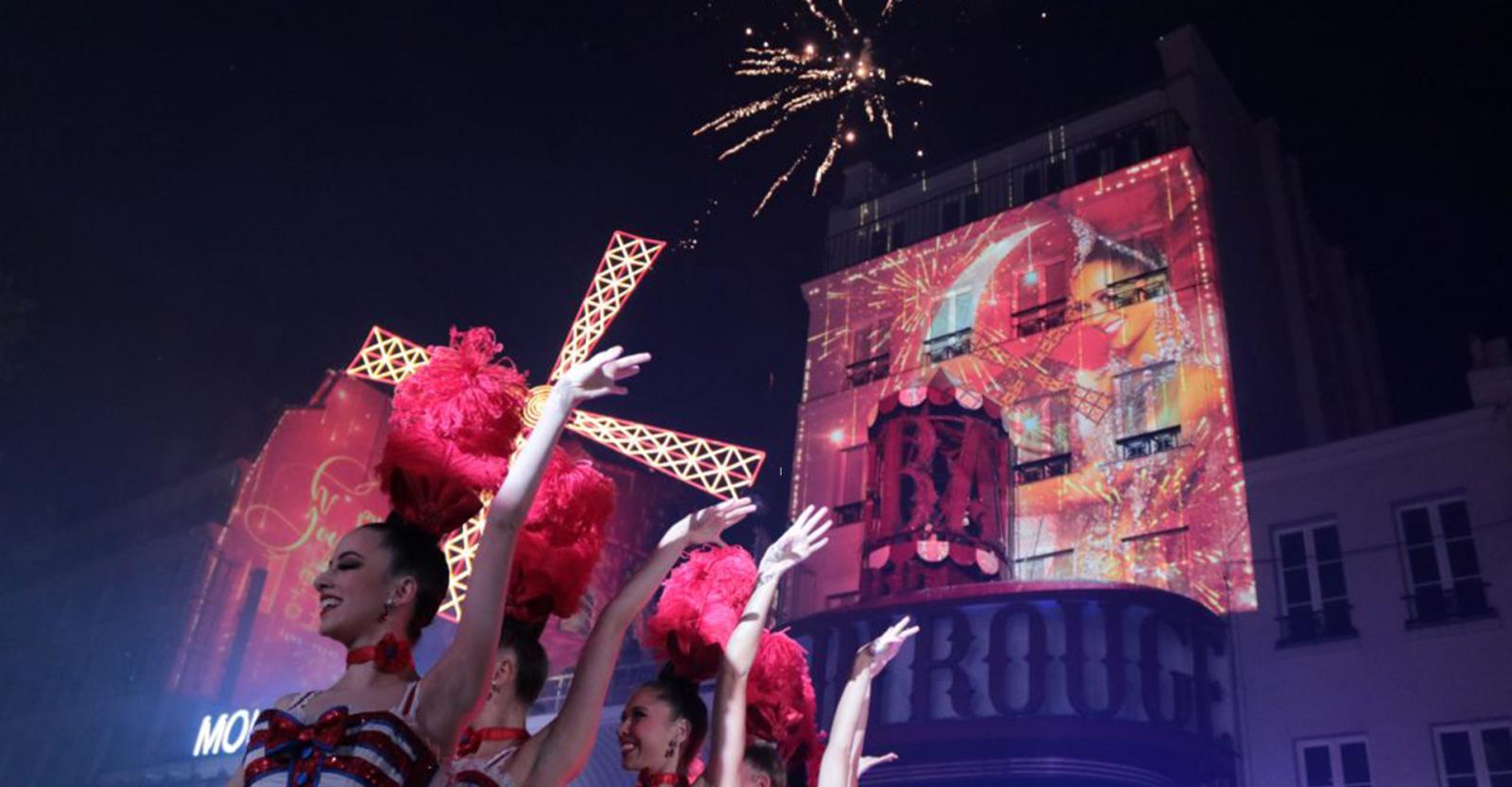 THE MOULIN ROUGE CELEBRATES ITS 130th ANNIVERSARY
A celebration with sound and light
The Moulin Rouge - a genuine icon and emblem of the French capital - celebrated its 130th anniversary on 6 October 2019. For the occasion, an exclusive sound and light show was produced by GL events to pay tribute to the world-famous cabaret. 
The event started at 8pm and many Parisians and tourists came together outside the Moulin Rouge for this unique show. The great moments that have marked the history of the Moulin Rouge were retraced in sound and light. To round off the event, a total of 55 dancers from the cabaret performed the famous French Cancan during a great firework show.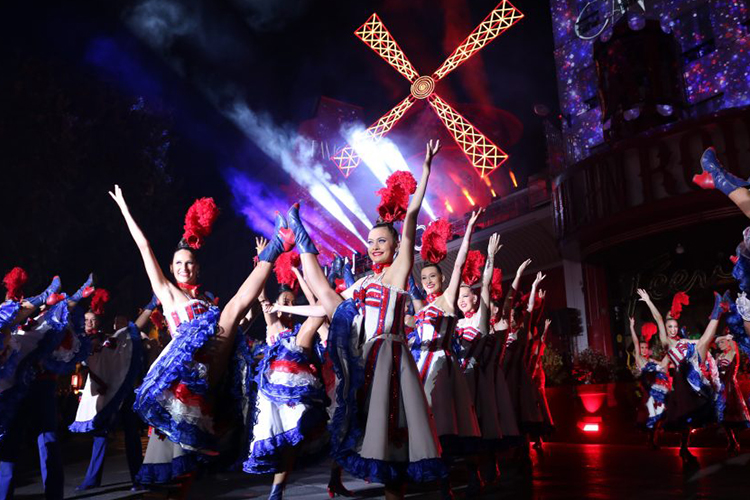 © Céline Evain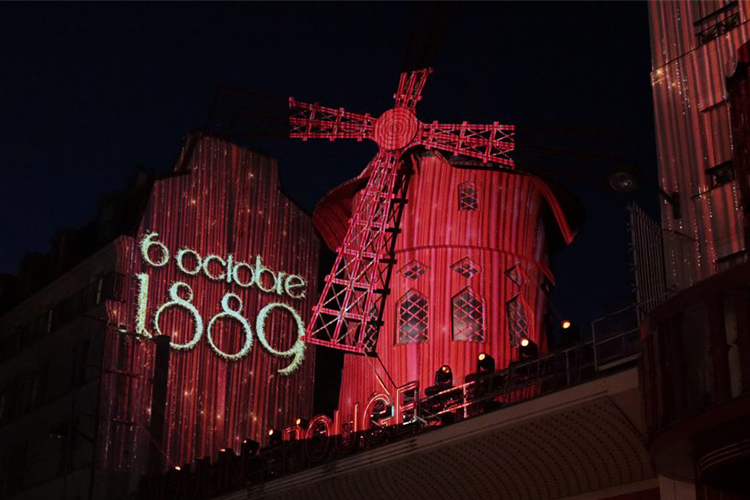 © Céline Evain
In producing this event, GL events Audiovisual highlighted its know-how and expertise, particularly in terms of coordinating the various elements of the show: lighting, videos, sound, the dancers' entrances  and exits, and of course the firework show at the end.
More than 30 projectors, 20 speakers and 15 crew members were needed to produce and set up the show. A 40,000-lumen video projector was also used to project high-quality forms and shapes onto the façade of the famous Parisian cabaret.
Key figures
55
dancers from the cabaret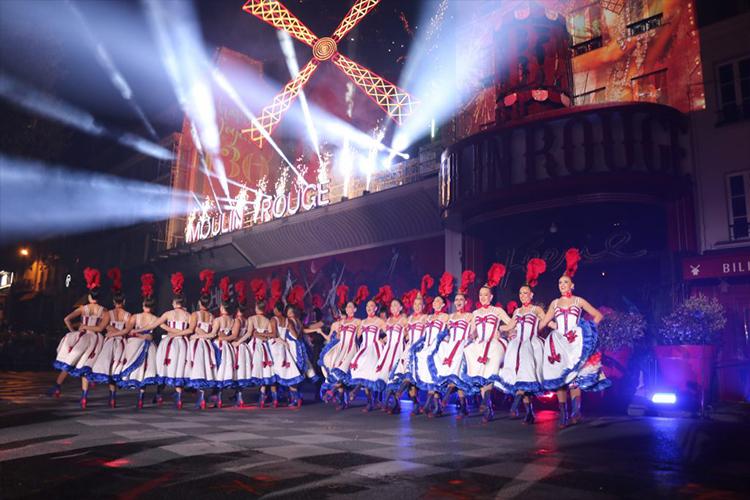 © CÉLINE EVAIN