The MEETT, Toulouse Exhibition and Convention Centre (opened in september 2020) is one of the largest event venues in France. The Exhibition Centre comprises 40,000 sqm of exhibition spaces divided into 7 modular halls, capable of hosting major events. It is equipped with two mezzanines, complementing the building and giving it a certain originality. A 14,000 sqm central road looking onto 25,000 sqm of outdoor exhibition spaces leads to the Exhibition Centre and provides direct access to the Convention Centre. Built on two floors, the Convention Centre is able to host professional events for up to 10,000 people, and can be adapted to create different atmospheres whithin 15,000 sqm of modular spaces.
The wide variety of event spaces - 3 foyers totalling 7,780 sqm, a total of 12 meeting rooms and an auditorium with 3,364 seats - make it an exceptional venue. This multi-purpose, modular venue can host all types of events: congresses, conventions, seminars, gala evenings, etc. The Toulouse Exhibition and Convention Centre is in an ideal geographical location and will have more than 5,000 parking spaces.
It will also be directly connected by shuttle and tramway to Toulouse Blagnac airport and the city centre. Various hotels will be easily accessible in the city offering more than 14,000 rooms.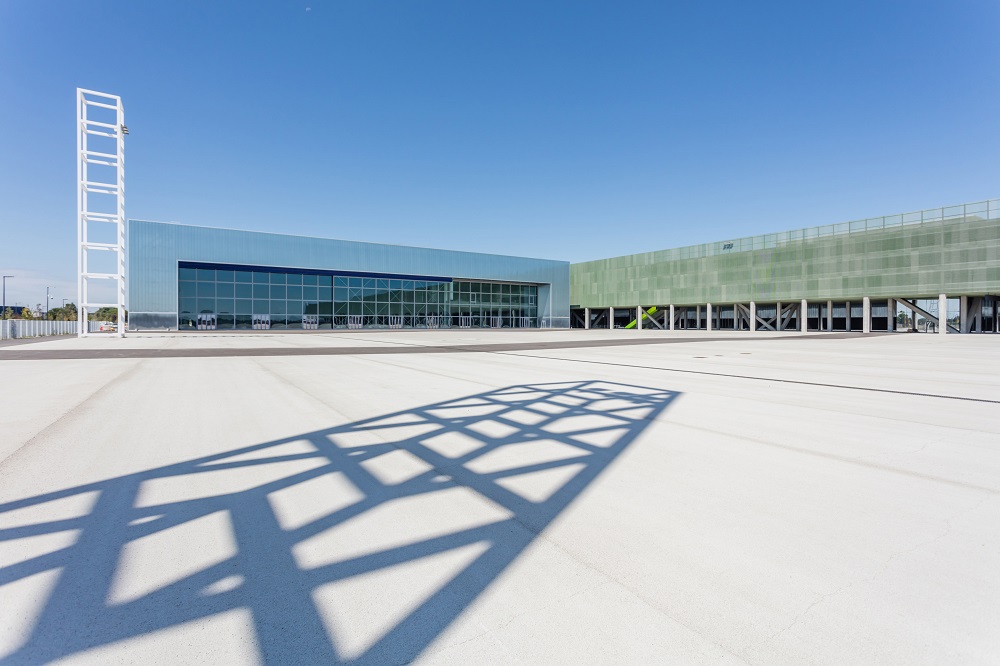 Capacities
-    Exhibition spaces : 40,000 sqm
-    Outdoor exhibition spaces : 25,000 sqm
Convention Centre
-    Meeting rooms : 12 
-    Auditorium : 3,364 places
-    Foyers : 3 with a total of 7,780 sqm
Types of events hosted
Trade fairs, congresses, conventions, seminars, gala dinners, etc.
The advantages
The Exhibition Centre and Convention Centre are right next door to each other, and offer more than 5,000 parking spaces. Quick, easy airport access, significant hotel-room capacity directly accessible from the venue, an outdoor exhibition space of 25,000 sqm...
Address and contact details
Concorde Avenue
31840 Aussonne, France
Tel : +33 5 62 25 45 45
[email protected]
www.meett.fr