The Matmut Stadium Lyon Gerland can host all types of events - from 50 to more than 2,000 people - for conventions, seminars, product launches, trade fairs, dinners, cocktails, team-building sessions, etc.
The stadium is home to the Lou Rugby club (Top 14) and provides a wide range of modular spaces for organising tailor-made events. It offers more than 5,000 sqm of event spaces and lounges with terraces looking over the pitch.
Designed by the architect Tony Garnier and listed as a historic monument, this fantastic venue was recently renovated from top to bottom and the spaces redesigned, with the addition of modular structures (notably, the implid Village offering 1,500 sqm of event space - free of supporting pillars - on one level).
The venue provides many services to facilitate the organisation of high-quality events (free parking, 4G Wi-Fi, technical production rooms, state-of-the-art equipment, etc.)
The venue also offers sports activities and other original services (introduction to rugby, special tour, participation of LOU rugby players in events, and famous HAKA)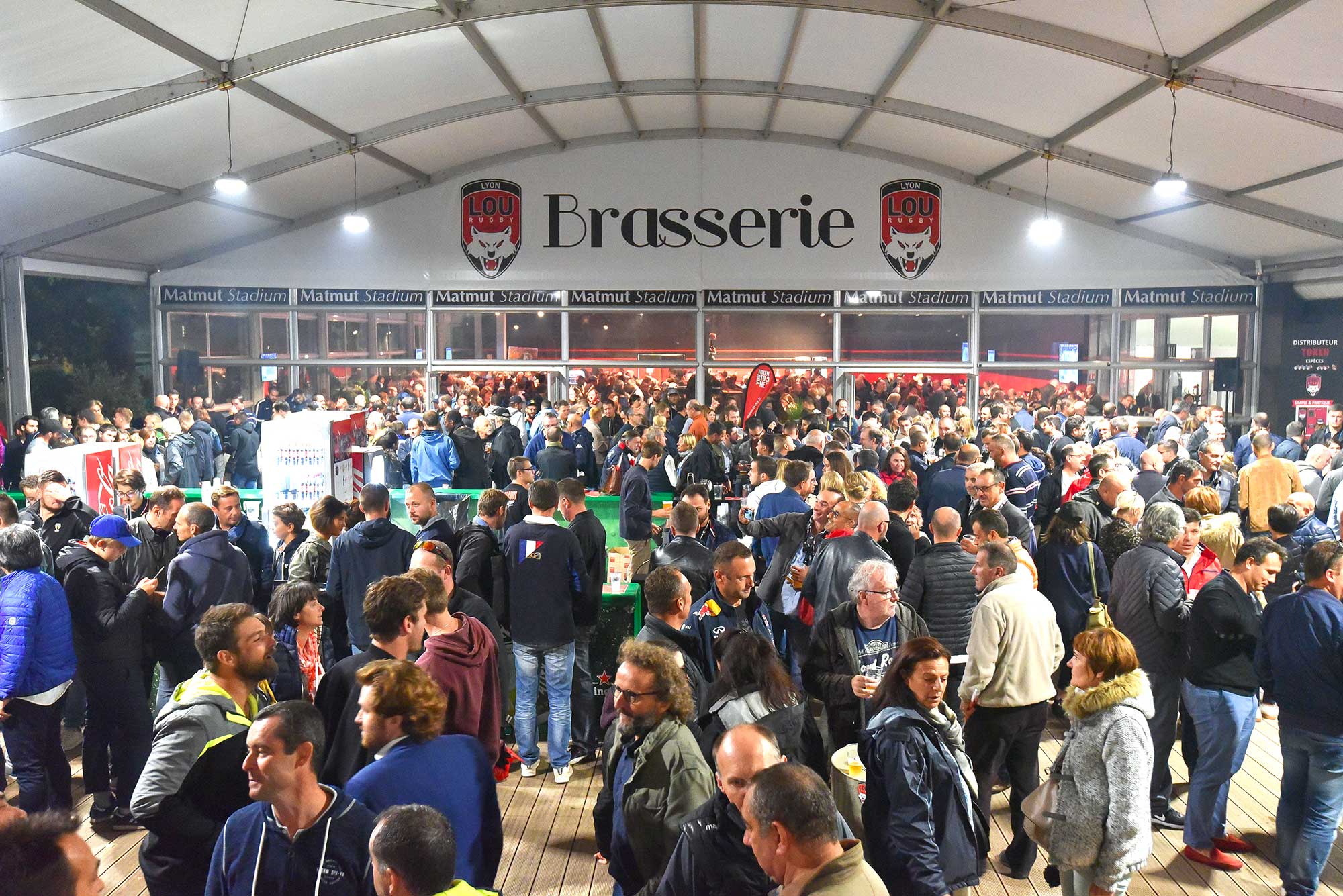 Capacities
-    Exhibition spaces : 1,500 sqm
-    Meeting rooms : 25, from 50 to 2,000 people
Types of events hosted
Conventions, meetings, seminars, gala dinners, trade fairs, team-building events, etc.
Event layout
-    Convention : up to 1,200 people
-    Meeting / seminar : up to 250 people
-    Gala dinner : up to 1,200 people
-    Cocktail buffet : up to 2,000 people
The advantages
A legendary sports stadium located in the centre of Lyon, a 500 sqm covered terrace, a brasserie restaurant.
Address and contact details
353 avenue Jean Jaurès, 
69007 Lyon, France
+33 (0)4 72 22 30 10
[email protected]