Thursday, October 10, the MARKETPLACE PREMIÈRE VISION was voted best Marketplace project of the year 2019 at the 13th edition of the E-commerce Trophies (Trophées du E-commerce) held at the Westin Paris Vendôme Hotel.
Organized by E-Commerce Magazine, these Awards recognize each year the most outstanding and innovative initiatives in the sector, divided into 9 categories, and the E-Commerce personality of the year.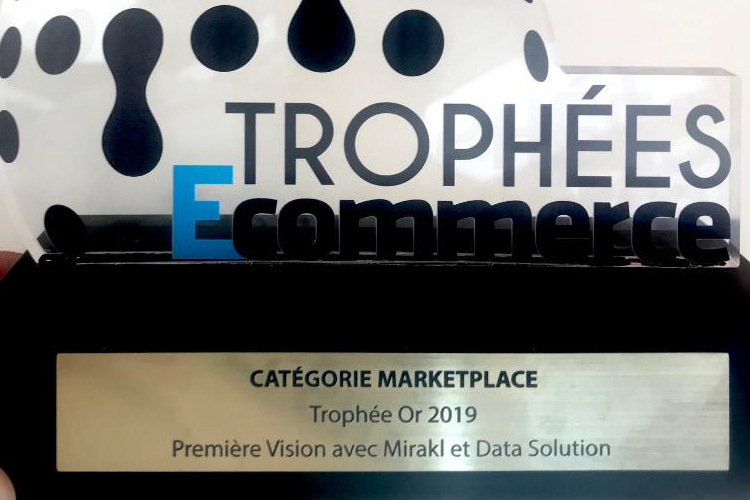 Première Vision wins the Gold Trophy in the Marketplace category for the creation in September 2018 of its B-to-B e-commerce platform, a true complementary service to its material and services shows for the upstream of the fashion sector. 
This price is a great gratefulness from the professionals in the sector and the associations representing French e-merchants, for the PREMIÈRE VISION MARKETPLACE, developed with our partners MIRAKL and DATA SOLUTIONS, and a very positive sign for this strategic development, which strengthens and accelerates the digitalization of an entire sector.
MORE ABOUT THE MARKETPLACE PREMIÈRE VISION
It's a true online catalogue and a professional-community space, designed to prolong and complement the business relationships initiated at the 12 events organised yearly by Première Vision. 
It lets visitors sample or order products from various exhibitors, and pay for them in one easy transaction. The Marketplace is both: a BtoB e-commerce site and an editorial product, providing access to Première Vision's expert fashion information.