The Vannes Tourism & Leisure Equipment trade fair gets a complete makeover  
The I.O.D.E (In and Out-Door Equipment) trade fair devoted to leisure equipment will be held from 29 to 30 January 2020 at the  Chorus Parc Expo de Vannes. This year's event has a host of new ideas and features in store for its visitors.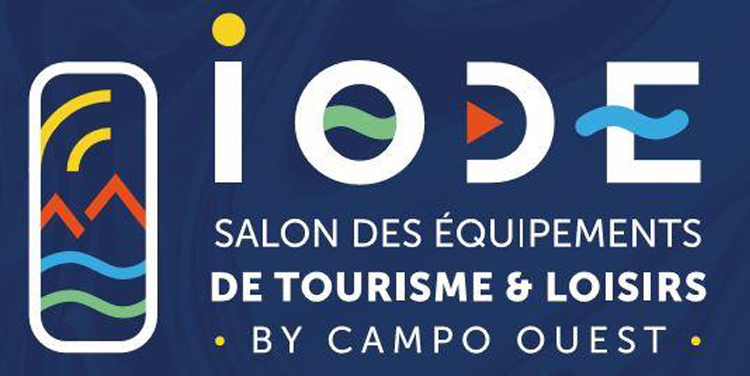 For 2020, the show has been given a new visual identity but retains its vocation as an event produced by professionals for professionals. I.O.D.E. will present the latest trends and innovations in the sector and expects to attract a wide range of visitors, such as managers of campsites and leisure parks, local authorities and design offices, hoteliers, accommodation providers, architects, decorators and fitters.
This year, the show will be divided into 4 thematic areas: 
Equipment and fittings,
Well-being, leisure and entertainment, 
Cafés, Hotels, Restaurants (CHR),
Services (banking and finance, insurance, etc.).
In addition, the event programme includes more than 15 conferences and workshops that will address various key issues that concern the sector's professionals, such as innovation in tourism, practical solutions for water and energy saving, waste sorting management, and more.
For the first time, this year's show will have a special "Eco-Tourism trail", which will highlight all the solutions in favour of the environment proposed by the various exhibitors. The camping sector (or "outdoor hotel industry"), which is constantly adapting its services to meet customers' expectations, will be presenting its latest innovations and ideas.