INAUGURATION OF THE "AICHI SKY EXPO" CONVENTION AND EXHIBITION CENTRE ON 30 AUGUST 2019 - JAPAN

Aichi Sky Expo, a modern new venue for international events, opened its doors on 30 August in Aichi-Nagoya, Japan. Strategically positioned between Tokyo and Osaka, it is located in the heart of one of the country's largest industrial regions. The venue is also the first Japanese Convention and Exhibition Centre to benefit from direct access to an international airport.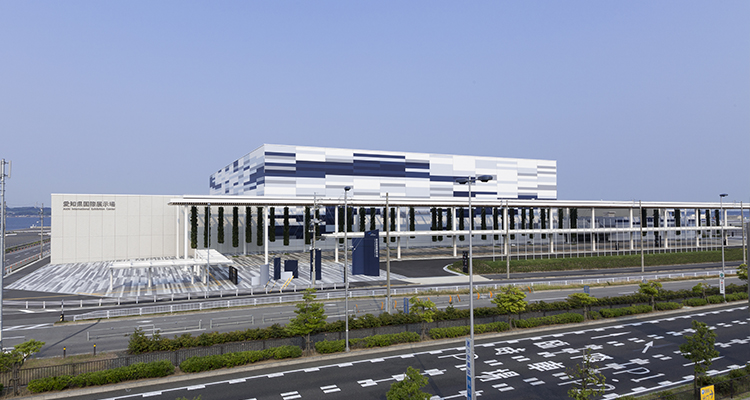 More than 1,100 guests (public officials, representatives from Japanese and international companies, customers and partners) attended the inauguration ceremony and had the opportunity to discover the various spaces provided by this new multi-purpose event venue.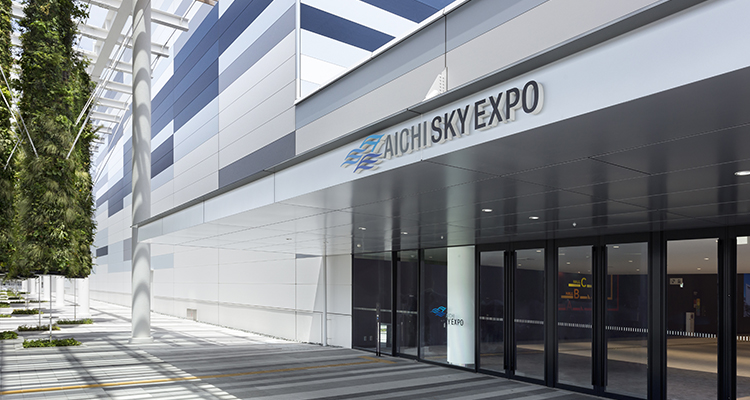 With 80,000m² of exhibition area, a conference centre and vast outdoor spaces, the venue can host all types of events, trade exhibitions, consumer fairs, conventions, congresses and concerts.
Benefiting from the 5G network, it has 6 multi-purpose halls of 10,000m², 18 meeting and conference rooms, and nearly 4,000 parking spaces. The venue's modern facilities and high-speed Internet network make it particularly suitable for gaming competitions.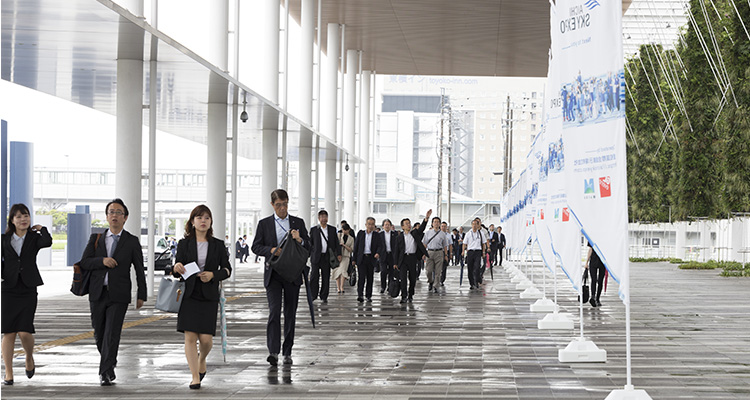 Aichi Sky Expo also benefits from a shopping centre, restaurants, tourist attractions and 4,000 hotel rooms located close by on the airport island, representing additional advantages for both business visitors and tourists. As soon as it opens, Aichi Sky Expo hosts "Aichi Impact", a 3-day event open to the general public, combining e-sport competitions and K-pop concerts.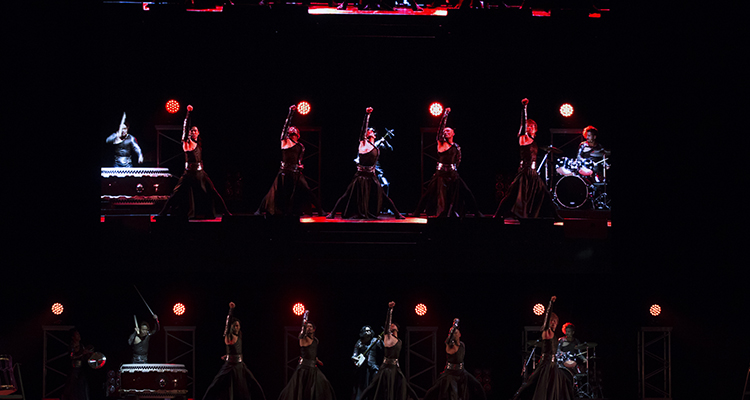 Managed by GL events in partnership with Maeda Corporation, the Aichi Sky Expo Convention and Exhibition Centre is a key component of GL events' development strategy in the Asia-Pacific region. It will act as an anchoring point for deploying all the Group's business lines, particularly with a view to the major upcoming sporting events to be held in Japan, notably the 2019 Rugby World Cup and the Tokyo 2020 Olympic Games.​