A unique artistic experience
From 17 October 2019 to 19 January 2020, La Sucrière will be hosting the immersive "Imagine Picasso" exhibition. The exhibition gives people of all ages an opportunity to discover the famous Spanish painter - known for his great works such as Guernica and Les Demoiselles d'Avignon - from a different perspective.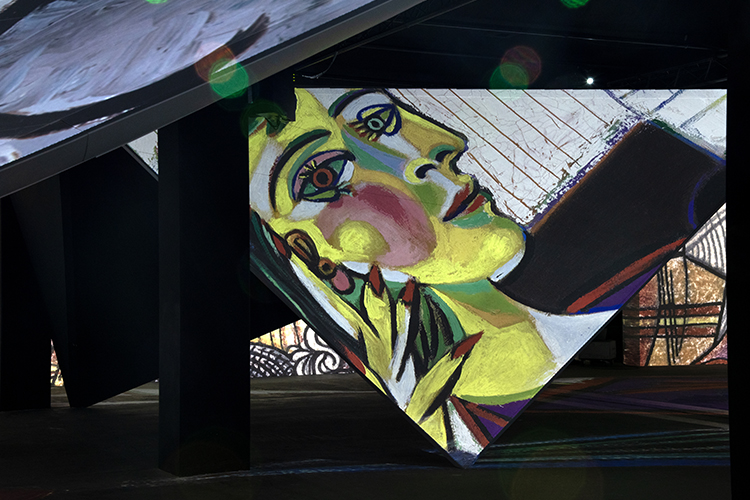 © Lisa Ricciotti
Produced by Annabelle Mauger and Julien Baron in collaboration with the architect Rudy Ricciotti and the art historian Androula Michael, the exhibition blends into the 1400m² of space at La Sucrière. The various made-to-measure modules are perfectly adapted to the height of the rooms.
For "Imagine Picasso", the images are no longer simply projected onto flat surfaces but origami-style 3D forms. Each image is therefore sculpted, alluding to the artist's rebellious approach and lines. Technology is used to enhance the artistic project through tailor-made settings and more than 2,000m² of projected images. The exhibition draws on an original décor and approach, which can be described as immersive because it offers a fresh look at Picasso's work.
It has been designed for audiences of every age, overcoming the barriers of language and culture. As a prelude to the visit, two orientations are presented in an elegant décor, providing two different routes to explore for children and adults. An educational booklet has also been designed to provide people with information and details about the visit and help them learn more about the artist after the exhibition.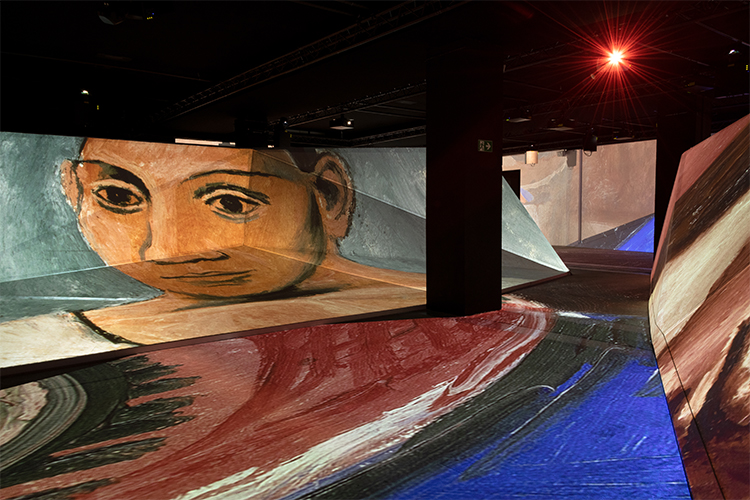 © Lisa Ricciotti