The Hydrogen exhibition for energy, industry and mobility

Organised by GL events Exhibitions in partnership with the French Association for Hydrogen and Fuel Cells (AFHYPAC), HyVolution will be held on 4 and 5 February 2020 at the Parc Floral de Paris.
Building on the development of the hydrogen industry and the event's success in previous years, HyVolution is expanding its scope this year to establish itself as "the France's leading hydrogen event for energy, industry and mobility". As such, it covers every field of application and the entire hydrogen value chain.
This year's exhibition will take on a new format with a wider range of solutions and include a new programme of open-access conferences on a TV studio set. Visitors will have the opportunity to discover the latest news and innovations in the sector as well as the practical solutions already being developed today in France and Europe.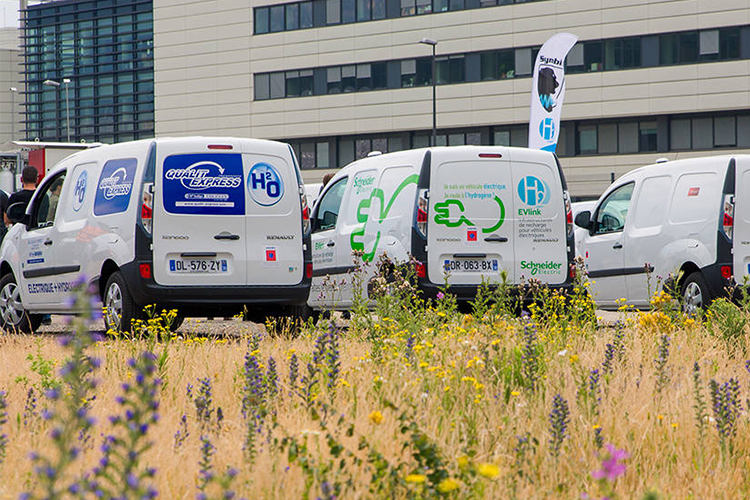 The two-day show will also provide an ideal opportunity for meetings, discussions and business appointments, where all the players involved in the field of hydrogen will be able to present their range of offers to the sector's developers and decision-makers: products, services and applications for production, storage, distribution, gas-related technologies, etc. Some 120 exhibitors and brands will be present at the show. The aim is to accelerate the deployment of hydrogen solutions by bringing together players from every potential market: mobility (cars, bicycles, buses, trains, boats, etc.), energy (power to gas, renewable energies, storage, etc.) and industry (chemicals, metallurgy, glass-making, petrochemicals, etc.).
HyVolution 2020 will host two high profile events:
The Information Day of the Fuel Cells and Hydrogen Joint Undertaking (FCH-JU), with the launch of calls for projects for 2020,
The third plenary session of the Hydrogen Valleys Partnership, attended by regional and European delegations.
 
2 days of (filmed) conferences
HyVolution aims to promote the sharing of information and exchanges and will be organising a series of market-oriented conferences, with open access on Studio TVH2, a TV studio set co-organised by AFHYPAC, ADEME and Hydrogen Europe. It will feature conferences given by around fifty French and European hydrogen experts, who will be addressing the environmental, societal and economic issues involved in this new energy solution. Each conference will be filmed live, broadcast on the website and relayed on the exhibition's social networks.
Practical, forward-looking conferences and events will ensure this year's HyVolution is a benchmark in the sector for sharing ideas, discovering the latest developments and doing business.