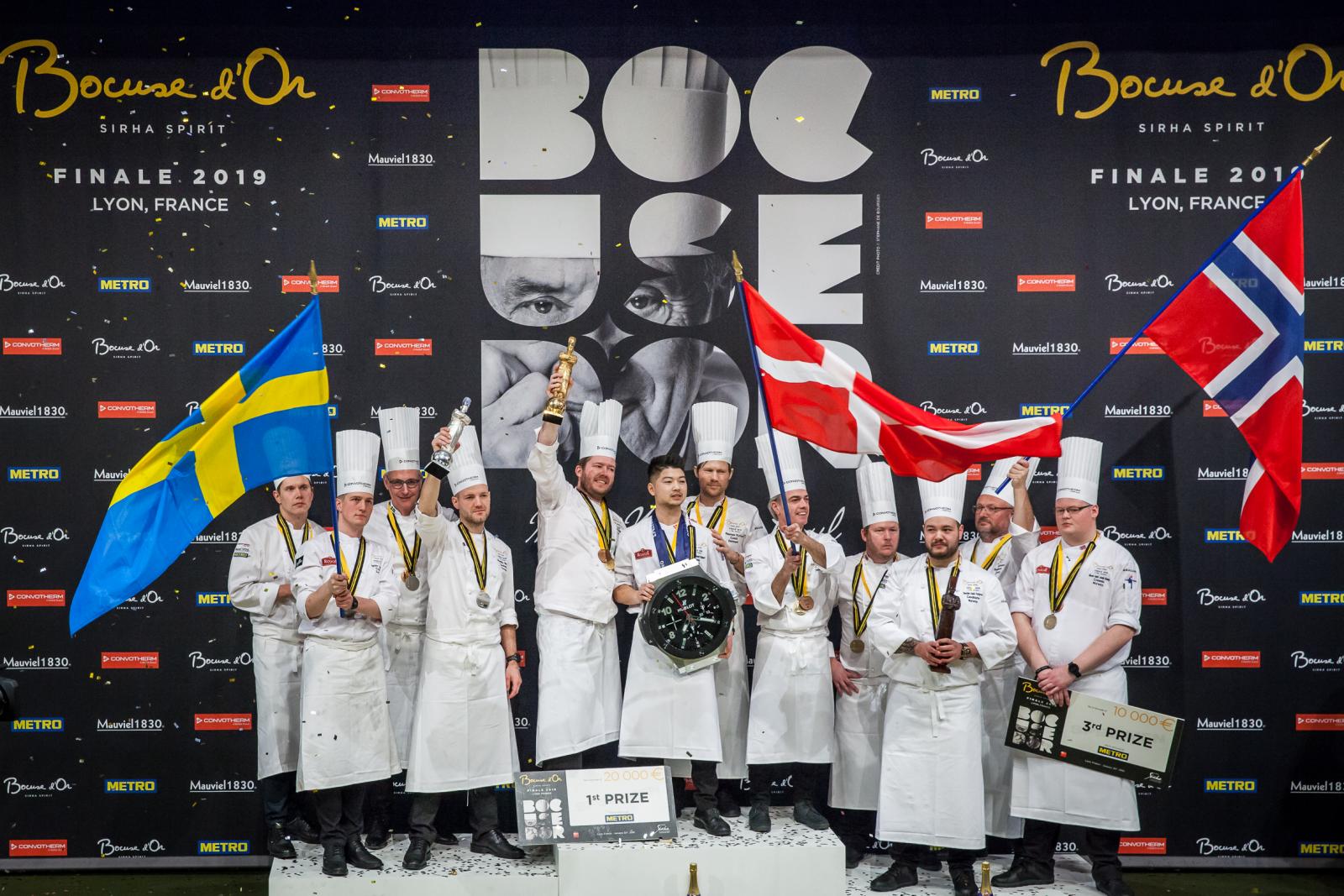 GL events, organiser of the Bocuse d'Or
Made by GL events
A culinary competition like no other 
As the producer of the Bocuse d'Or, GL events is responsible for organising one of the world's leading culinary events.
A "sporting" contest in the kitchen
The most talented young chefs from all over the world compete in incredible "live" events in front of passionate audiences. After two years of qualifying rounds, the 24 top candidates go through to the Grand Final in Lyon.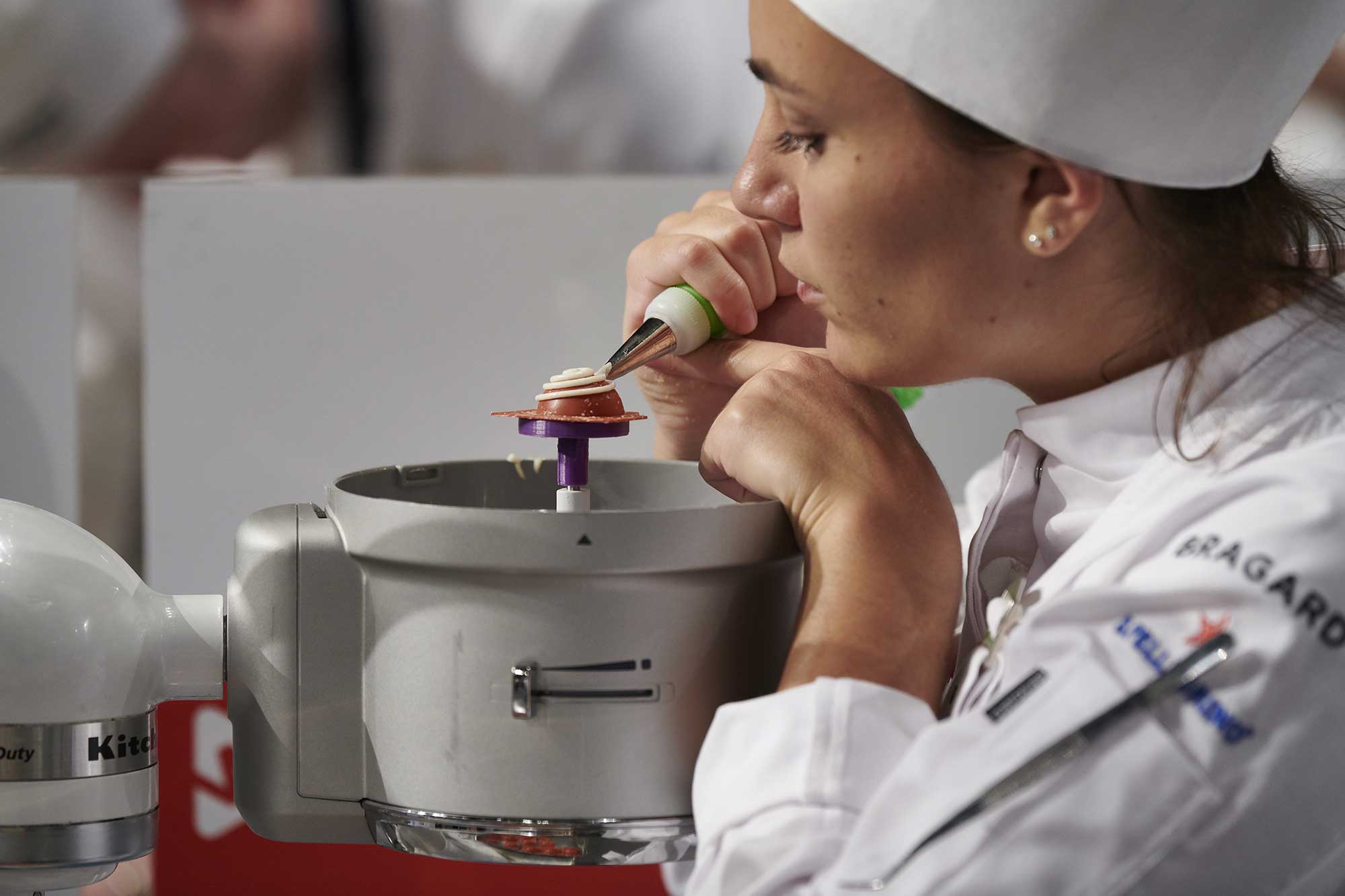 © Bocuse d'Or 2019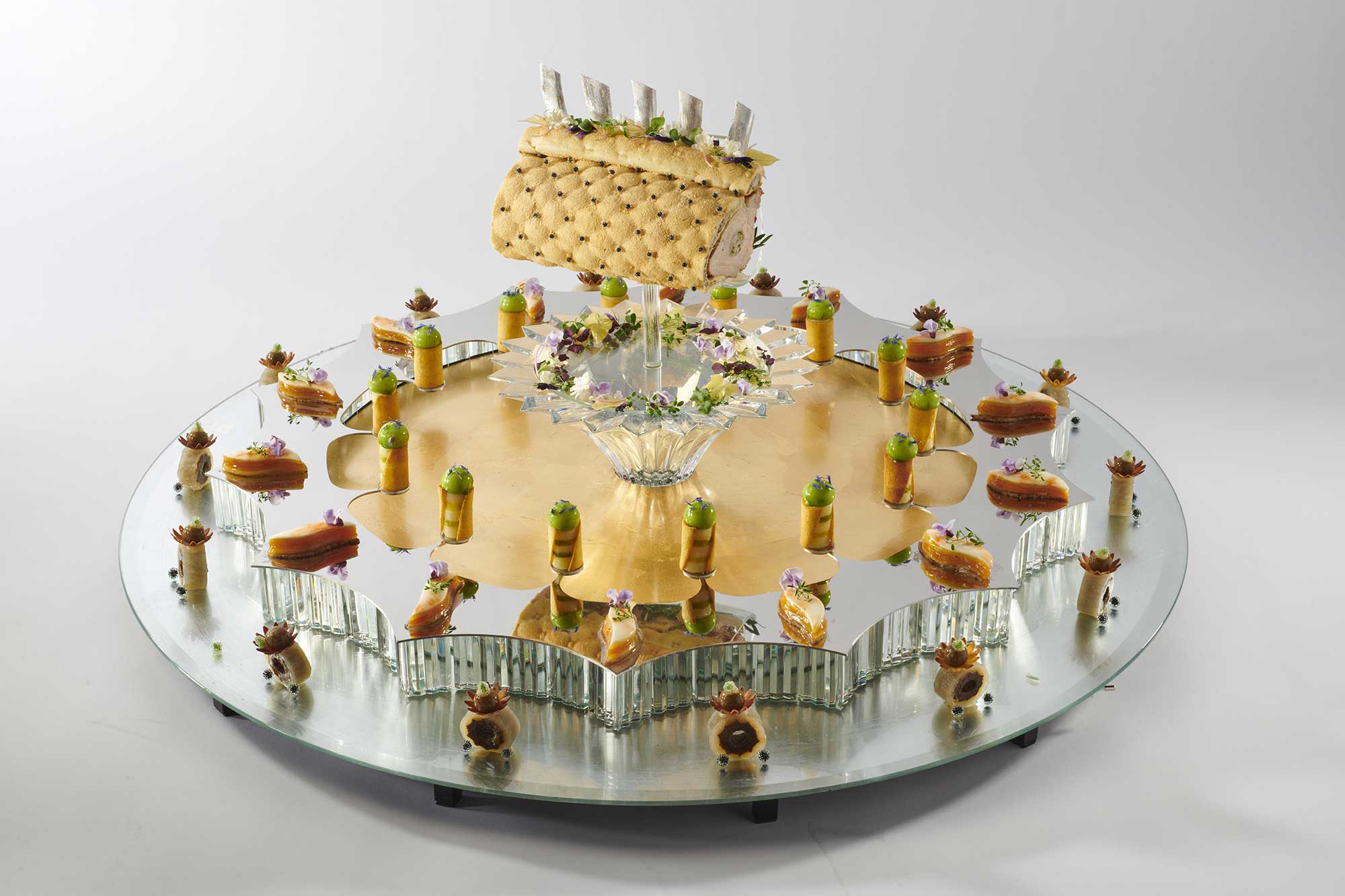 © Bocuse d'Or 2019
The final contest involves two challenges:

-    the plateau (tray); this year it will be based on one of Paul Bocuse's fundamental dishes, the "carré de veau sous la mère 5 côtes premières" (rack of veal ribs), which must be roasted,
-    the assiette (plate); the theme will be "chartreuse de légumes aux coquillages" (mixed vegetables and shellfish), as a tribute to Joël Robuchon, who was the chef with the most stars in the world.

This show is extensively covered by the media and has acted as a springboard for several chefs, while also placing the spotlight of their native country's fine cuisine.
Paul Bocuse, the visionary

In 1987, the visionary Paul Bocuse decided to create an event that would reveal new talent, and place gourmet cuisine in the spotlight.

Mixing cultures, highlighting creativity, technicality and excellence: this was the aim of the great Monsieur Paul. Today, his son Jérôme Bocuse presides over the competition for GL events, while respecting his father's values.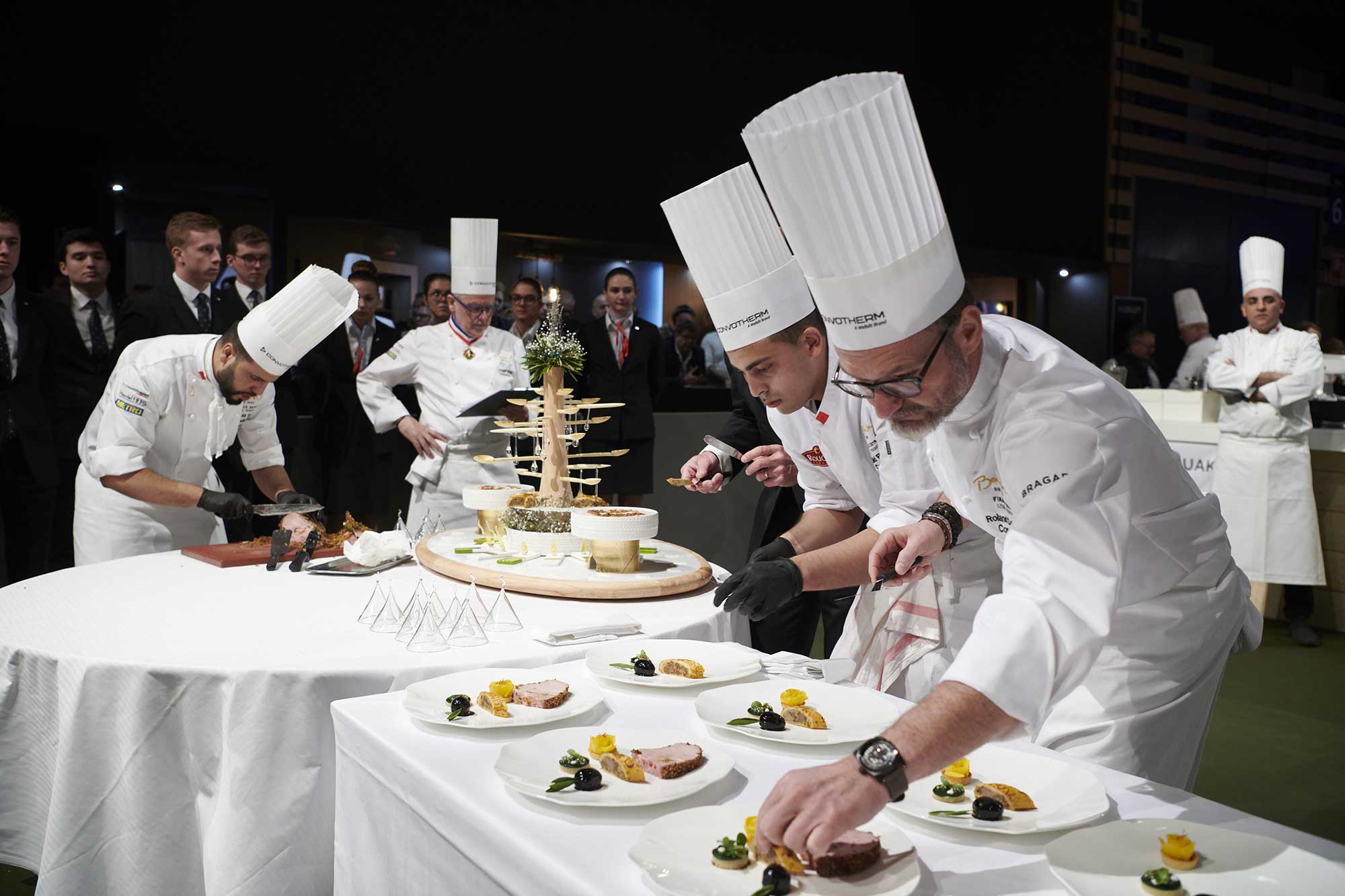 © Bocuse d'Or 2019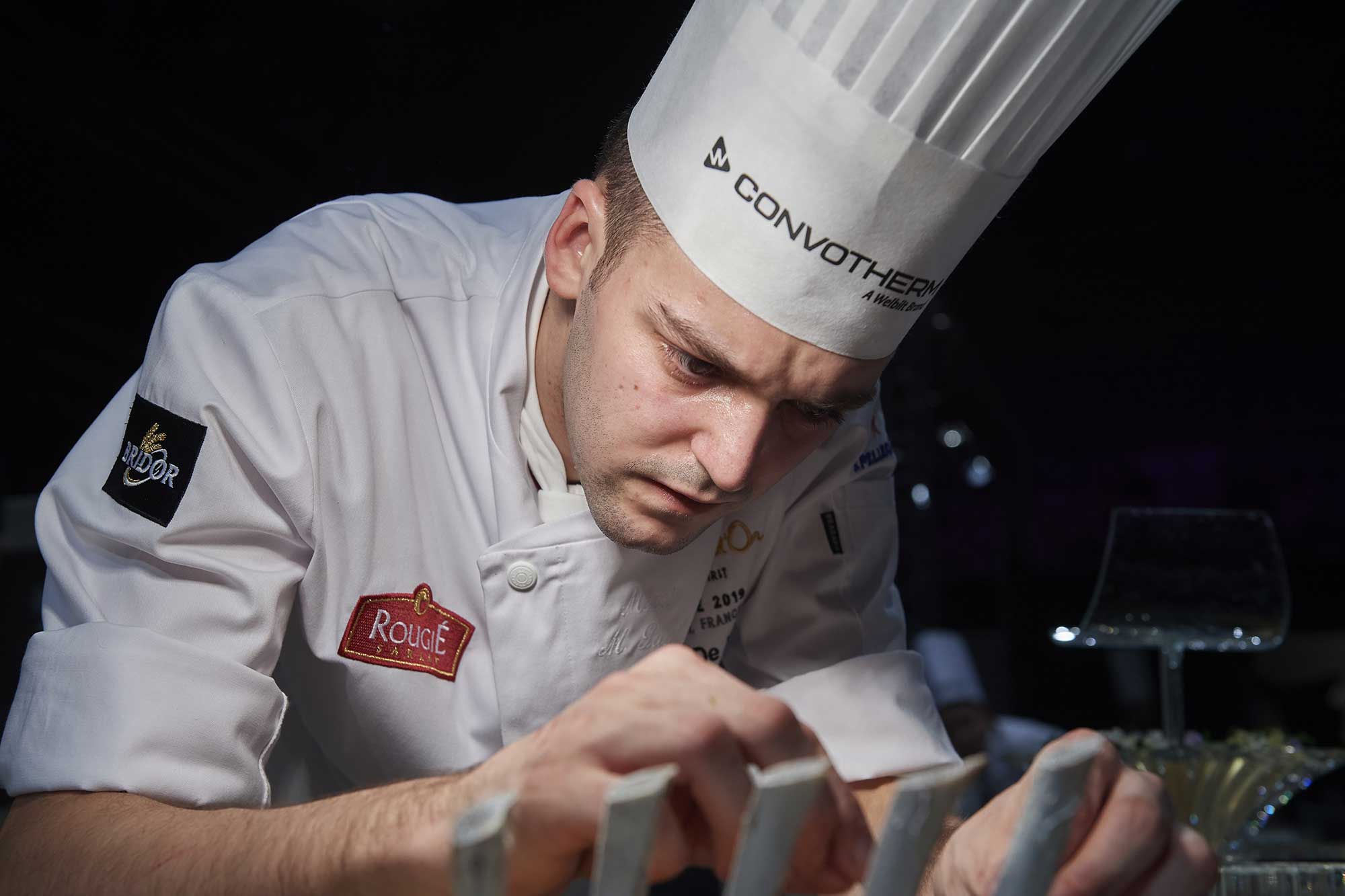 © Bocuse d'Or 2019
A network of 4,000 chefs

This incredible adventure has united the world's culinary family and its success has exceeded all expectations: over the course of 16 editions, the Bocuse d'Or has brought together a network of more than 4,000 chefs in more than 60 countries.

It is now present in all 5 continents and its juries are made up of the world's top chefs. This incredible event has been going for more than 30 years and has crowned some great chefs, such as Régis Marcon, Rasmus Kofoed, Mathews Peters and François Adamski.
Key Figures
67
national qualifying rounds

4
continental qualifying rounds

5 h 35
is the final contest lasting

2
years of international qualifying events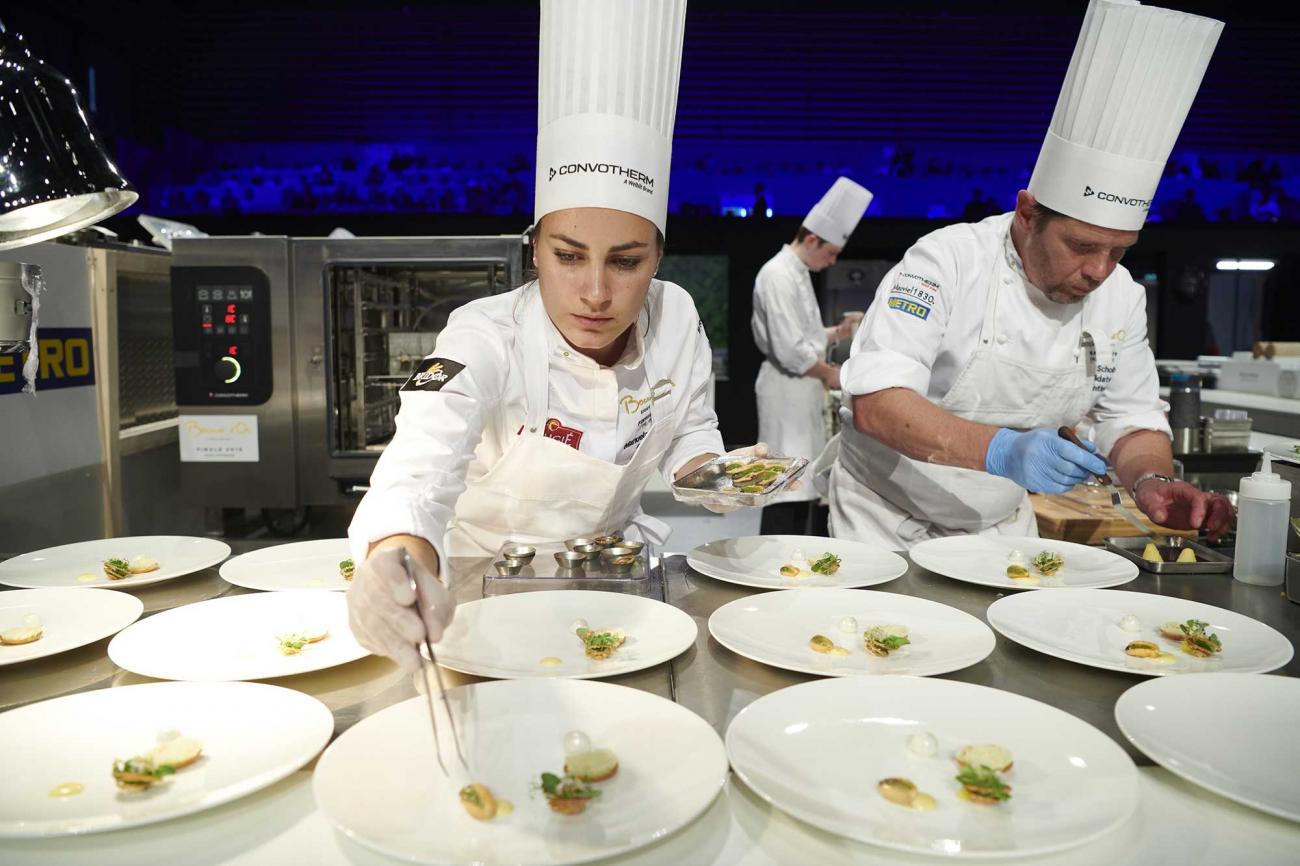 Bocuse d'Or 2019