GL events provides high-quality, tailor-made services for the festival
The 72nd edition of the Cannes Film Festival will take place from 14 to 25 May. The Mexican director Alejandro González Iñárritu will be succeeding Cate Blanchett as President of the Jury at this year's Festival, which will see leading stars from the film industry walking down the red carpet to defend their films.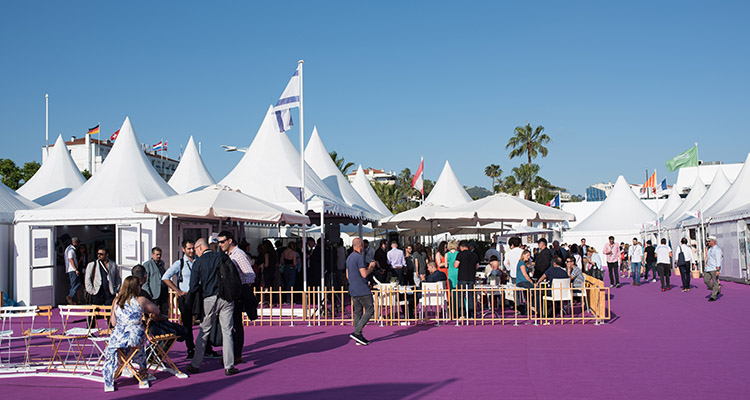 Festival de Cannes 2018 © Alexandra Fleurantin
The prestigious members of the jury - made up of Alejandro González Iñárritu, Elle Fanning, Maimouna N'Diaye, Kelly Reichardt, Alice Rohrwacher, Enki Bilal, Robin Campillo, Yorgos Lanthimos and Paweł Pawlikowski - will reveal this year's winners on Saturday 25 May during the closing ceremony.
GL events demonstrates once again all its expertise in different fields, including general contracting, structures, furniture, signage, decoration, hospitality, lighting and power. Indeed, the Group has been providing high-quality services for the festival for more than twenty years.
This year, the Group's teams is in charge of the tents, furniture, structures, signage, reception services and overall layout of the International Village, which now home to more than 60 countries and is the focal point for meetings and public relations.
The film industry's professionals - producers, distributors, vendors or festival organisers - will hold be holding their business meetings at Le Marché du Film (Film Market), a unique space designed by GL event's teams.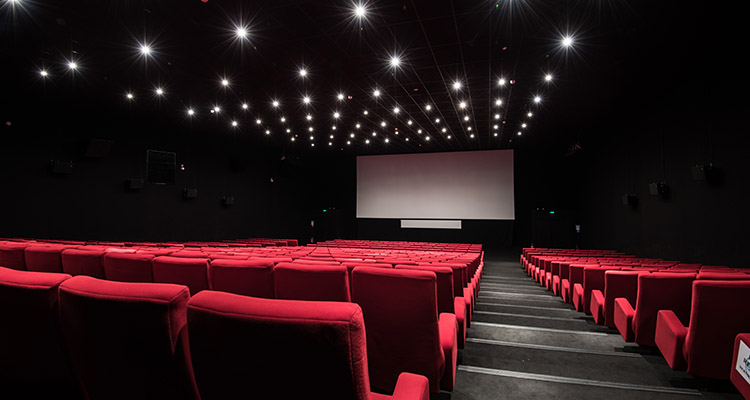 Festival de Cannes 2018 © Alexandra Fleurantin
As in previous years, the Group builds a temporary film theatre with 460 seats, inside a 7.50-metre-high Revolution structure installed on the roof of the Riviera. It also provides other services for the Festival, including the general contracting work and decorations for la Plage des Palmes and the Café des Palmes, the decorations for the Palais du Festival and the Ambassadeurs Lounge, as well as the installation and layout of several structures, including the AGORA, an Absolute structure overlooking the beach.
In short, tailor-made elegance to welcome the leading lights of the film industry and movie fans from all over the world!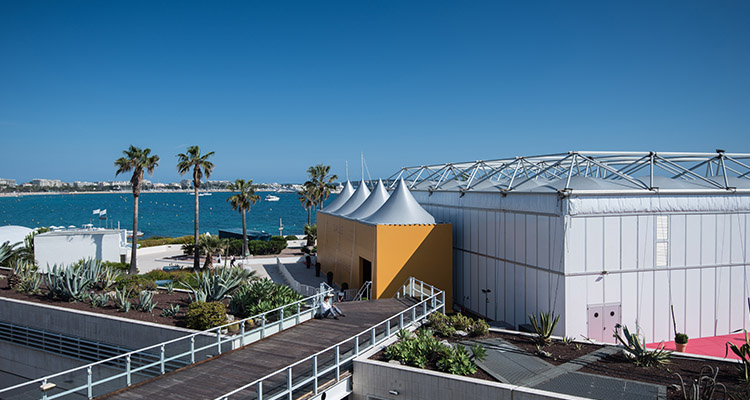 Festival de Cannes 2018 © Alexandra Fleurantin