Solutions for living with the "new norm"
On 14 and 15 October 2020, São Paulo Expo will be hosting Expo Retomada, a trade exhibition devoted to business recovery in the events industry. Organised and hosted by GL events, the exhibition will present the main trends in the sector as well as innovations linked to the new situation due to the health crisis.
An event that heralds the resumption of business in Brazil
This exhibition is the first event specifically created to mark the resumption of the events business in Brazil, following a seven-month interruption due to the health crisis. Over the course of two days, the event will focus on topics such as new measures and types of behaviour that need to be adopted, and various strategies for building and fostering relationships. The director of São Paulo Expo, Daniel Galante, says: "We are really pleased, because we can finally meet with customers and partners after seven months of online contacts and we are confident about the return of events to our venues. Expo Retomada will act as the cornerstone so that we can get back to business and demonstrate that our protocols are safe."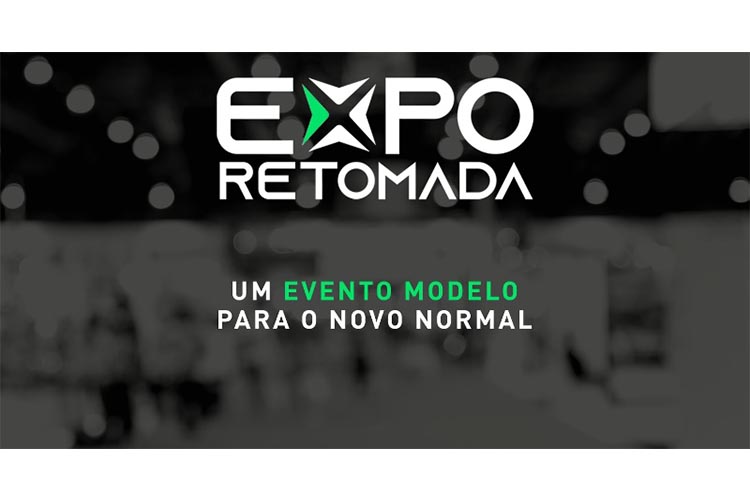 The exhibition aims to welcome 500 visitors every 3 hours, with prior online registration for the event mandatory. In line with health and safety requirements, the pavilion hosting the event at São Paulo Expo will limit the number of participants to 5% of its maximum capacity at any one time. This event is intended as a model to be followed in terms of health protocols and practices.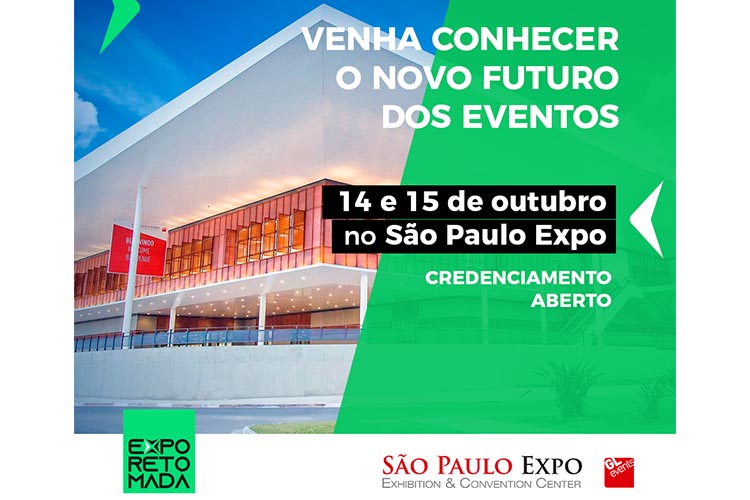 A hybrid event
The first stage of the exhibition took place online on 12 August 2020, addressing the subject of "Knowledge and information to contribute to the resumption of events", with various conferences, interviews and debates organised.
On 14 and 15 October, Expo Retomada will welcome trade professionals on site in the venue to exchange ideas on a wide range of topics such as: "Strategies for organising events in this new context: the new norm", "Innovation in post-pandemic event layouts: from the temporary to the eternal", or "Building post-crisis results". The discussions will be chaired by industry experts, event company directors, consultants, and representatives from corporate event associations.
GL events will be present at the event with a 176m² stand
At the entrance to the exhibition, the teams from GL events will be presenting a comprehensive range of solutions which comply with the strictest health protocols, so as to ensure events can resume safely. The solutions include laying out stands with multifunctional areas as well as key hygiene measures.
The primary concern of GL events is to ensure that the events can be organised and visitors, exhibitors and delegates can be accommodated in our venues with the best possible hygiene conditions and health security.
In its 50 venues in France and in the world, the Group have implemented health security measures and facilities to prevent Covid-19 risks.
>>
Sanitary guidelines GL events Venues
>>
Informations Coronavirus - COVID-19