Solutions for every industry
Organised by GL events Exhibitions, the 4th EUROPACK EUROMANUT CFIA will be held from 19 to 21 November 2019 at Eurexpo Lyon. Visitors will have the opportunity to meet exhibitors specialised in Packaging, Goods-Handling and Processing.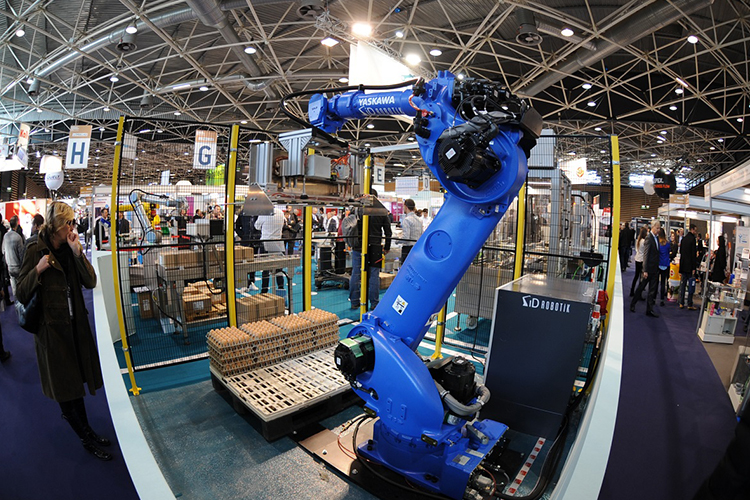 © EUROPACK EUROMANUT CFIA
Bringing together decision-makers and professionals in the fields of manufacturing, maintenance, R&D, purchasing, and management, EUROPACK EUROMANUT CFIA gives visitors the opportunity to meet and discuss with experts in order to find solutions for their projects, according to their specific objectives and production criteria. This year, the exhibition has added a new hall (hall 7) to extend the range of products and services proposed to visitors, who come to find the latest products, services and innovations in their sectors. 
This year, three major industrial challenges have been identified, for which the show presents practical solutions and responses. These key issues will be addressed in three thematic areas:
Robot Pack Line: an automated packaging line in full operation, a first at a trade show! 
Goods-handling area: a full-scale 4.0 warehouse with connected solutions!
Start-Up Factory: the expertise of 30 Start-ups concerning Green Factories.
These areas will provide answers to many questions, enabling professionals to adapt to and anticipate new challenges, while benefiting from the expertise and ideas of many different companies. A series of conferences will also be organised on topical issues such as the environment, work effort, flexible robotics, household packaging and much more. They will be given by professionals with sector-specific expertise.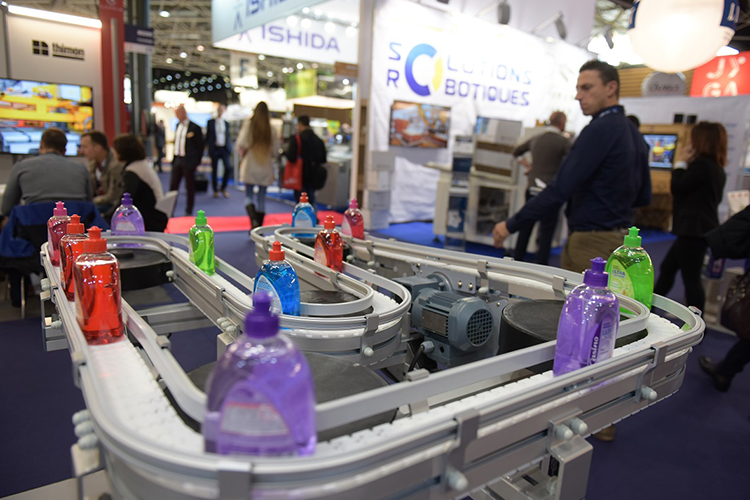 © EUROPACK EUROMANUT CFIA