The indoor playground for the whole family
Organised by GL events and co-produced with Dynamic Land, a huge indoor playground will be installed at the Cité des Congrès de Valenciennes from 19 to 28 February 2020 for the 4th Dynamic Land event. Both children and parents will enjoy the great programme of activities, including bouncy castles, games and many other treats.        
Dynamic Land gives families the opportunity to enjoy a fantastic day out during the school holidays.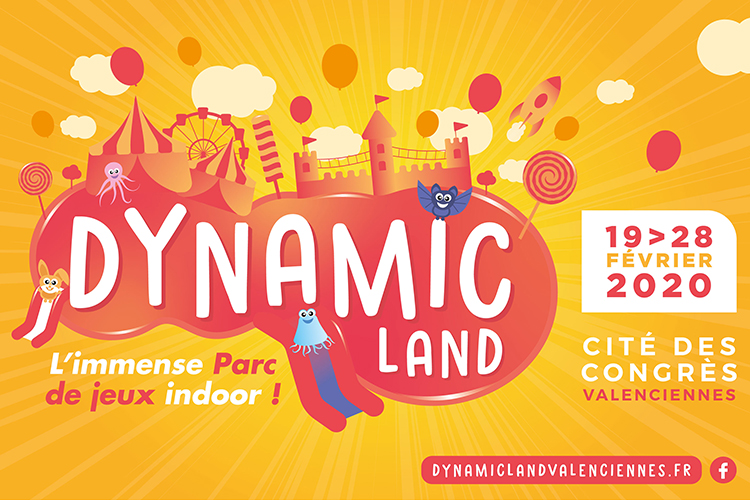 To take full advantage of their day at the park, visitors will find several stands on site that sell sweets and treats as well as a fast-food restaurant where they can enjoy a sweet or savoury snack between two attractions. A picnic area is also available.
For the event, the Valenciennes Convention Centre has established a partnership with the Lycée de La Sagesse de Valenciennes (a local high school) which will be supplying students to supervise all the activities and ensure the safety of the children. Through this partnership, the event also gives the students an opportunity to gain initial work experience.
Several associations will be looking after the management of the cloakrooms at the entrance of Dynamic Land throughout the event:
Feutres et Compagnie: an association that collects school supplies and redistributes them to poor families and disaster-affected countries 
Val'Acro: Gymnastics and Acrobatics club of Valenciennes 
UNICEF: the UN organisation that organises actions around the world to protect and defend children's rights.
This means visitors can enjoy the park in total comfort, while also doing a good deed by helping these associations.