The leading international event in the Chinese wallcoverings and furniture industry
 
The 28th China (Shanghai) International Wallcoverings and Home Furnishings Exhibition, will be held from 15 to 17 August at the Shanghai New International Expo Centre (SNIEC). This exhibition is being organized by GL Events, China National Interior Decoration Association and China International Exhibition Centre Group, and co-organized by CIEC GL events (Beijing) International Exhibition Co., Ltd.
The Asian market considers this event to be among the most important in its sector. This year, its exhibition area will cover 120,000m² and will showcase 1,100 Chinese and international exhibitors who will present their products and innovations in the following fields: wallpapers, wallcoverings, curtain fabrics, home textiles, decorative lace, sun blinds, technical textiles, sofas, etc.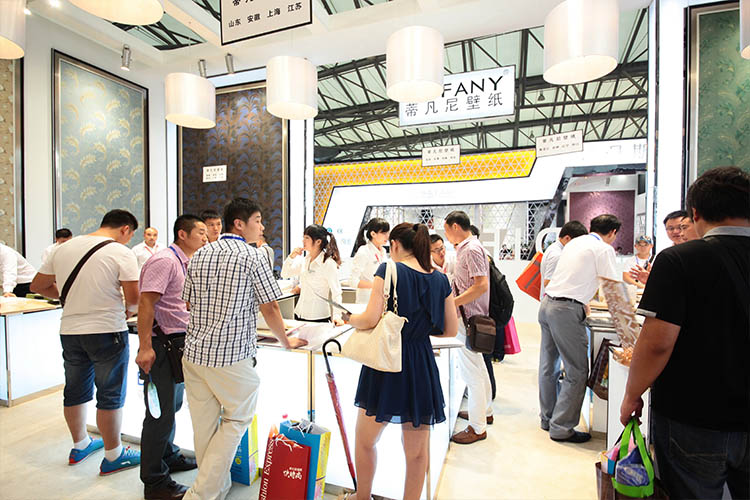 China (Shanghai) International Wallcoverings and Home Furnishings Exhibition 2018
These companies are adapting to current market trends such as customization and tailor-made goods. These trends will be reflected at the show, particularly in the curtain sector. The biggest brands will be exhibiting, and showing visitors the fullest possible range of their wares. The curtain sector will cover a display area of 25,000m², 37% more than the previous edition, with 325 exhibitors.
There will be an area in Hall E3 dedicated to the latest manufacturing technologies and work processes. The exhibition was established to promote the development of the wallcovering and furnishings industry, and will bring together the top 10 brands in the sector to illustrate the latest trends with the best product concepts and designs, providing visitors with a high-level, multi-dimensional immersive experience.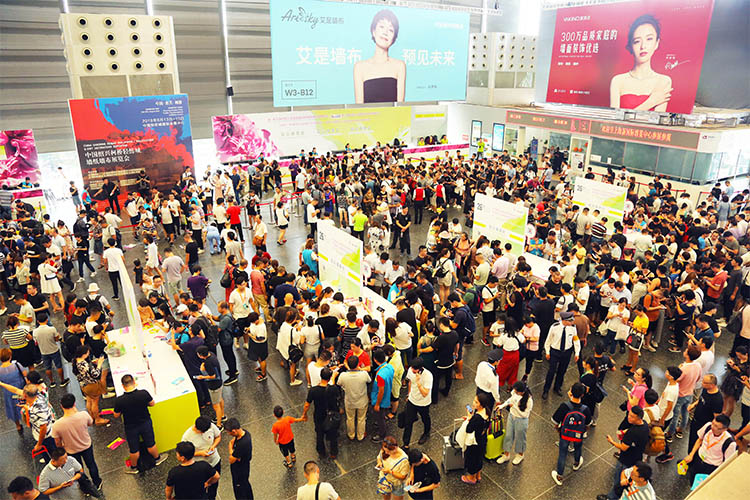 China (Shanghai) International Wallcoverings and Home Furnishings Exhibition 2018
More than 1,500 professional buyers have been invited to preview the "Top Brands Selection" before the official opening. These professionals include real estate developers, contractors, interior designers, retailers, etc.
As part of the show's mission to promote innovation, it is encouraging original creation through the 1st China Wallpaper Design Competition, in partnership with art colleges, industry associations, companies and media partners. The competition will include works by both students and professional designers. From 15 August 2019 to 24 February 2020, Internet users and experts will be able to cast their votes online. The prizes will be awarded on 24 February 2020, the date of the 29th edition of the exhibition.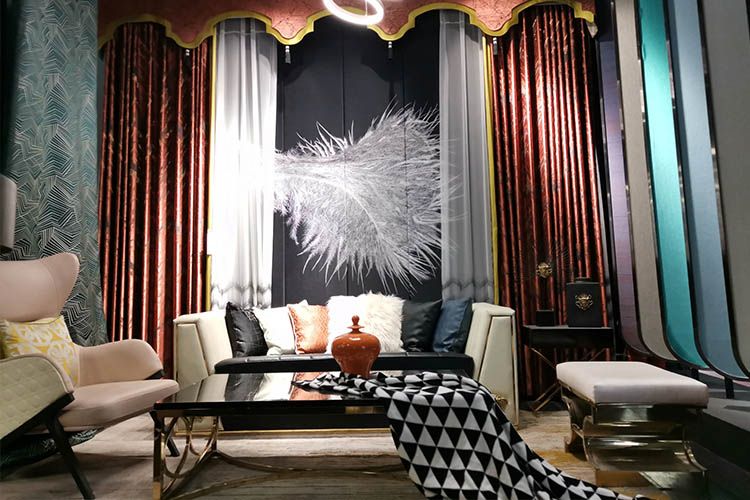 China (Shanghai) International Wallcoverings and Home Furnishings Exhibition 2018