WE ARE IN THE NEWS...
The CFIA (French Agri-Food Industry Supplier Traded Fair) re-opened its door in Rennes this June, after the cancellation of the event in 2020. This leading event for the food-production industry was the first trade fair to be held in Europe since the start of the health crisis... and it is a GL events trade fair!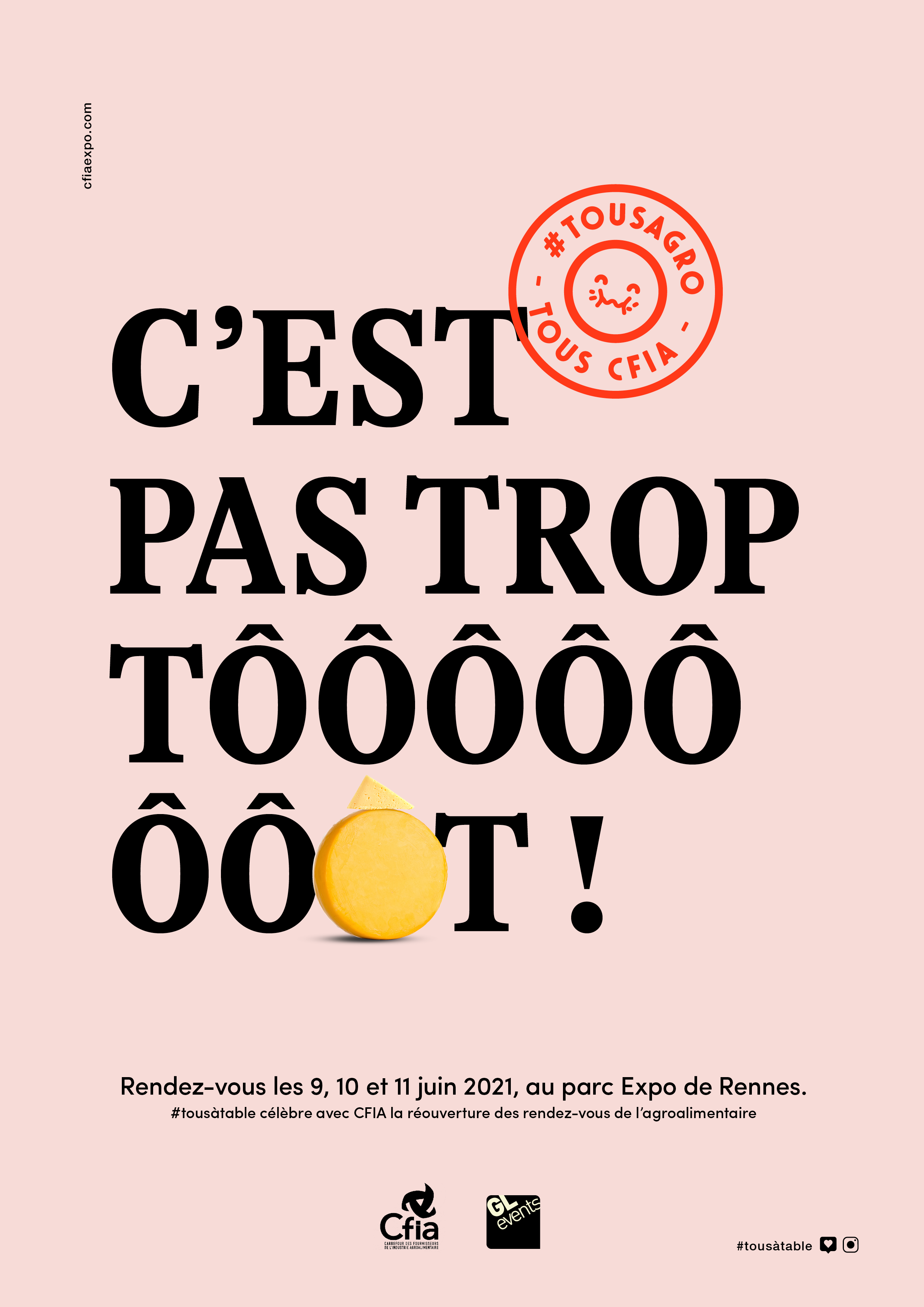 06/06/2021 - JOURNALISTS FROM OUEST FRANCE WERE AT THE RENNES EXHIBITION CENTRE FOR THE LAUNCH OF THE CFIA
People have a real desire to see major events return. And to mark the resumption of the events business, journalists from the Ouest France newspaper came to see the CFIA trade fair being installed and assembled.
Read the article by Ouest France
08/06/2021 - FRANCE 3 ANNOUNCES THE "FIRST POST-COVID TRADE FAIR"
The health protocol implemented in collaboration with the Regional Health Authority enabled GL events to bring together nearly 1,300 exhibitors and 15,000 visitors.
08/06/2021 - SÉBASTIEN GILLET WAS ON BFM TV
The Director of the CFIA spoke about the challenge taken up by GL events and thanked the food industry for standing strong during the health crisis. He spoke about the quality of the relationships and contacts created at trade fairs and how every sector of business needed to be able to get together for this type of event once again.
09/06/2021 - TF1 UNDERLINES THE EXCEPTIONAL ORGANISATION
Busy aisles, stands, demonstrations, and more. No, you are not dreaming! The event industry is back! Watch the report on TF1
09/06/2021 - FRANCE 2 ANNOUNCES THE REOPENING OF SHOWS AND FAIRS WITH THE CFIA
With a maximum of 5,000 people (50% of the venue's capacity) and the implementation of a "health passport", the CFIA took place in total compliance with the health regulations in force.
Watch the France 2 report (at 5'43)
10/06/2021 - EMBALLAGE DIGEST NOTES THE PRESENCE OF THE NATIONAL PRESS AT THE CFIA
The spotlight was on the first exhibition to open its doors since the start of the health crisis.
Read the Emballage Digest article