An event devoted to creating, playing and discovering
Organised by Toulouse Événements, the BRICKLIVE 2019 show will be at the Toulouse Exhibition Centre from 19 to 27 October. As the only event of its kind in France, the show is an opportunity for people of all ages to discover the world of toy bricks and their extraordinary possibilities.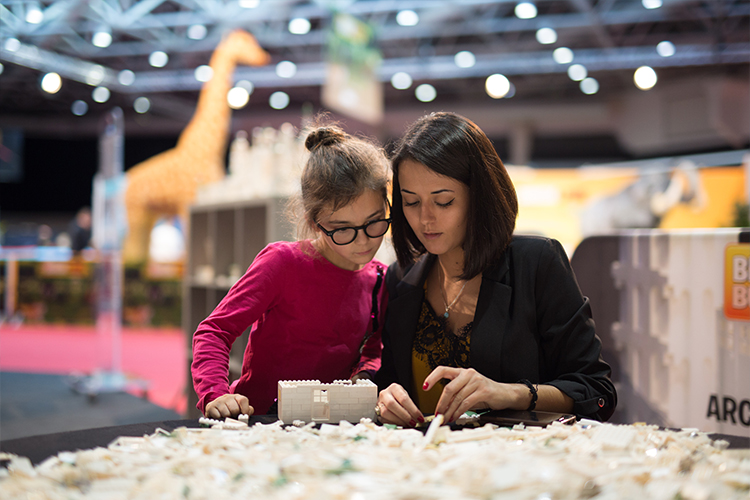 Over the course of nine days, children, teenagers and adults will have access to some 3 million toy bricks in an exhibition space covering more than 4,000m². Immersed in this universe, they will be able to take part in many activities: 
- Brick pools where they can plunge into this magical world, design and build their own creation,
- A wall of graffiti where they can leave their messages, names, ideas, etc.
- A race track where they can compete with their own brick cars,
- A giant participatory mosaic where they can add their brick to the construction,
- Building competitions,
- New Minecraft adventures on PC to play in a network,
- An area devoted entirely to Star Wars,
- A Ninja space.
An exhibition of animals made in toy bricks will also be on display. Visitors can stroll among life-size statues of lions, tigers, gorillas or penguins, built by professionals.