GL events UK, Official Overlay Supporter
GL events UK is Official Overlay Supporter to the Birmingham 2022 Commonwealth Games. In a first for the Commonwealth Games, the overlay contract also involves acting as Principal Designer and Principal Contractor. Birmingham 2022 will host nineteen sports and eight-para sports across fifteen venues, where around 4,500 athletes from 72 Commonwealth nations and territories will compete for bronze, silver, and gold medals.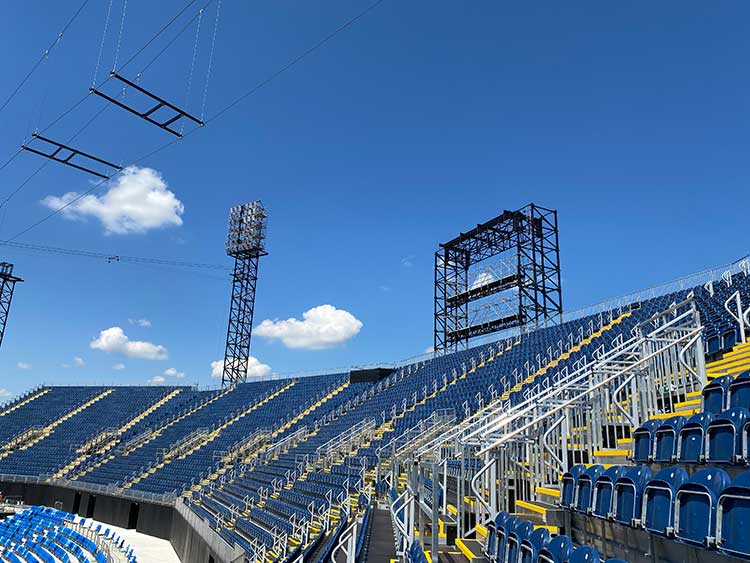 The Games, which begins with the Opening Ceremony on July 28th, will bring more than a million spectators to Birmingham, and attract an expected global audience of 1.5 billion viewers. 
12 sites delivered by GL events UK
As Official Overlay Supporter to the Games, GL events UK is planning, designing, and delivering a wide range of temporary infrastructure to twelve of the fifteen venues.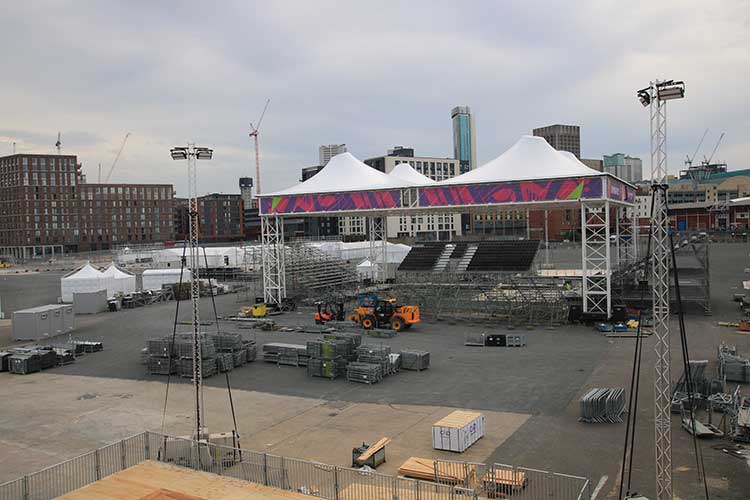 The operational overlay delivery includes structures and marquees, temporary grandstands and seating, cabins, fencing, groundworks, and venue specific projects, to name a few. GL events UK will provide approximately 16,500m2 of structures, 44,000 grandstand seats and 19km of fencing.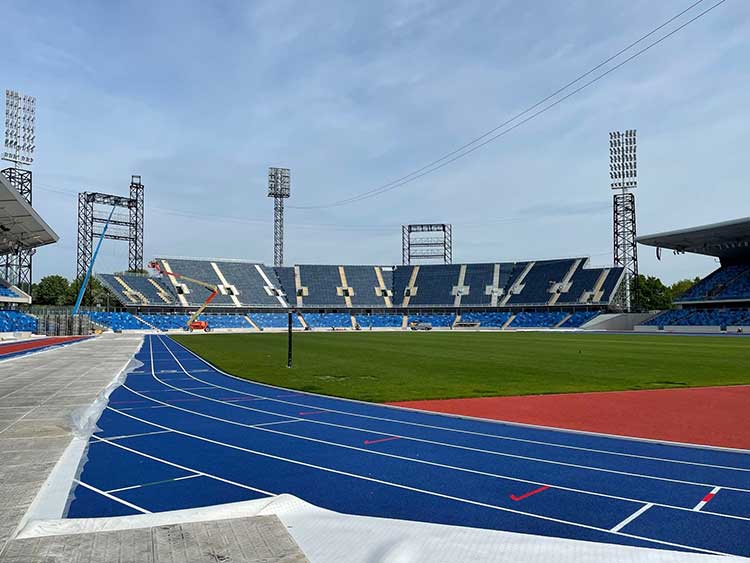 GL events UK will transform twelve sites, taking them from construction zones to event ready venues. Some of the sites present overlay challenges, from building a new venue to unique structures for a site of special scientific interest. Alexander Stadium is a pivotal venue for the Games, as it is home to athletics and para-athletics. It will also welcome the final leg of the Birmingham 2022 Queen's Baton Relay at the Opening Ceremony and host the Closing Ceremony as the Games draws to a conclusion on August 8th. These sites are vital to Birmingham 2022, and GL events UK is proud to help play a role to help bring the Games alive and people together through the venue overlay delivery. 
A social value programme
Alongside the operational overlay, GL events UK is delivering an extensive social value programme that it is hoped will leave a legacy which will last long after the Games has finished. With this ambitious aim, GL events UK has partnered with local Birmingham charities, organisations, and social enterprises to help bring communities together across Birmingham and the West Midlands.