The trade fair for the livestock breeding sector in the Greater Eastern (Grand Est) region of France to take place in an unprecedented context.
The 9th AGRIMAX trade fair will be held at the Parc des Expositions de Metz Métropole from 20 to 22 October 2020. Organised by Metz Evénements in partnership with the Association Ambition Grand Est Élevage Europe, supported by Metz Métropole city council, Agrimax is a major trade event for livestock professionals.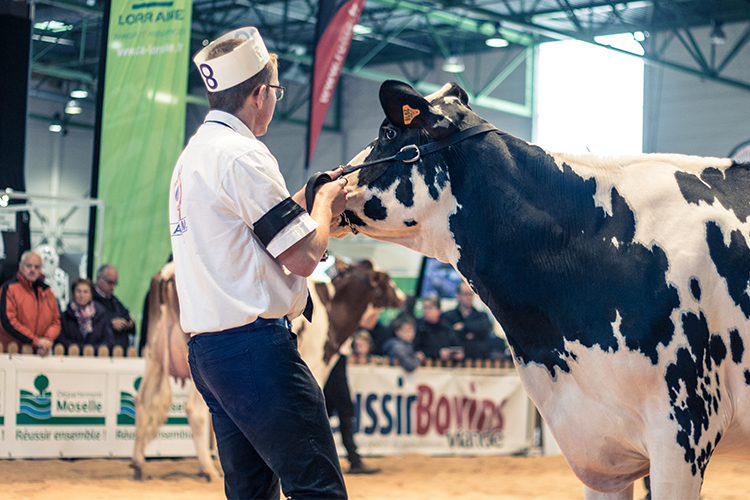 A programme with a key underlying theme:
"Agriculture and Innovation"
The three-day show will be devoted to innovations, technical expertise, agricultural products and equipment, meetings and exchanges with trade professionals from abroad, short distribution channels, conferences, information days, and will also include various seminars and job-dating sessions. The conference programme includes a colloquium by Sylvie BRUNEL, a French geographer, economist and writer, organised by the Chambre Régionale d'Agriculture Grand Est, a conference on bee-keeping and biodiversity, and a conference on new digital tools to help manage livestock breeding or silage and animal-fodder production.
Two major competitions will also be held during the fair:
- A "Eurolimousin" competition which aims to promote the French Limousin breed across Europe, with the support the French meat-production industry.
- A regional sheep-shearing competition that will bring together some 30 professional shearers and about 300 animals. The sector's professionals and the organisers also aim use this year's event as a full-scale test concerning the future organisation of a French national competition that could potentially be held in Metz (for the Grand Est region), in partnership with Agrimax.
This year's Agrimax Fair will take up three indoor halls and aims to bring together and present more than 2,000 animals across 20,000m² of covered exhibition space. Three arenas will be installed at the Fair for competitions and demonstrations involving some 500 cattle, as well as a whole area devoted to sheep farming and a poultry-competition area. An outdoor exhibition area devoted to agricultural machinery will be laid out at the entrance to the Fair.
Thanks to its trade positioning, regional and European competitions, conference programme and strategic collaboration with the Association Ambition Grand Est Élevage Europe, Agrimax has established itself as a leading regional trade fair.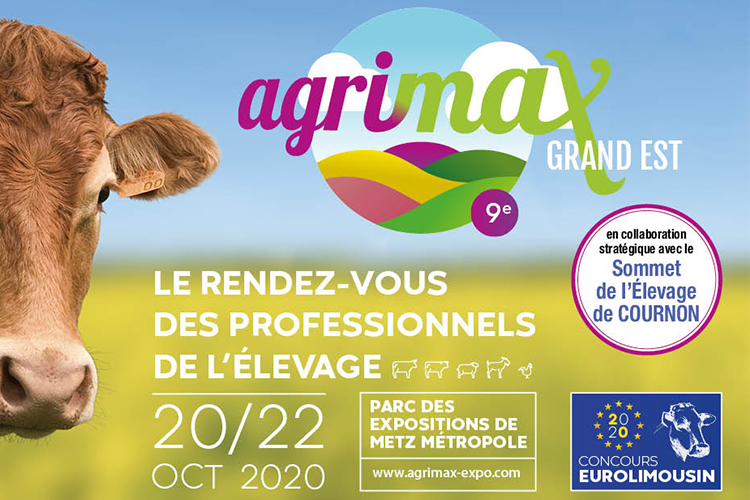 The primary concern of GL events is to ensure that the events can be organised and visitors, exhibitors and delegates can be accommodated in our venues with the best possible hygiene conditions and health security.
In its 50 venues in France and in the world, the Group have implemented health security measures and facilities to prevent Covid-19 risks.
>>
Sanitary guidelines GL events Venues
>>
Informations Coronavirus - COVID-19