The French qualifying event to select the national representative for the European competition
The Maison de la Mutualité in Paris will be hosting the 11th Bocuse d'Or France on 23 and 24 September. Eight participants, selected by the French National Organising Committee, will be competing for a place in the Bocuse d'Or Europe, which will take place in Tallinn (Estonia) in 2020, in the hope of then continuing on to the world finals in Lyon in January 2021.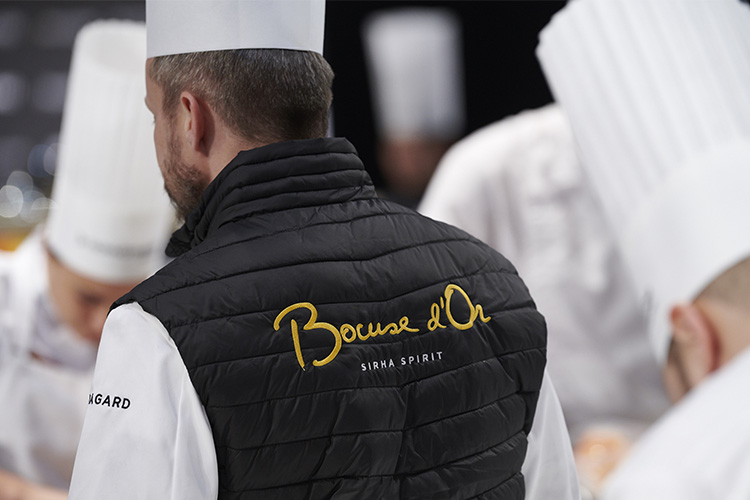 © JULIEN BOUVIER STUDIO
Created by Paul Bocuse in 1987, the Bocuse d'Or is an international gourmet cooking competition that takes place every 2 years at the Sirha (Food services Trade Fair) in Lyon. Organised by GL events Exhibitions, this event is a genuine top-level cooking show during which talented new chefs must prepare exceptional dishes on two particular themes, and in a set time.

The competition will take place in the Theatre of the Maison de la Mutualité. The theatre's seats are fitted to a sliding system that allows them to be stored under the stage, thus making it possible for the kitchens to be installed across the entire theatre floor. Tables will be laid out around the kitchen areas for the jury and other guests.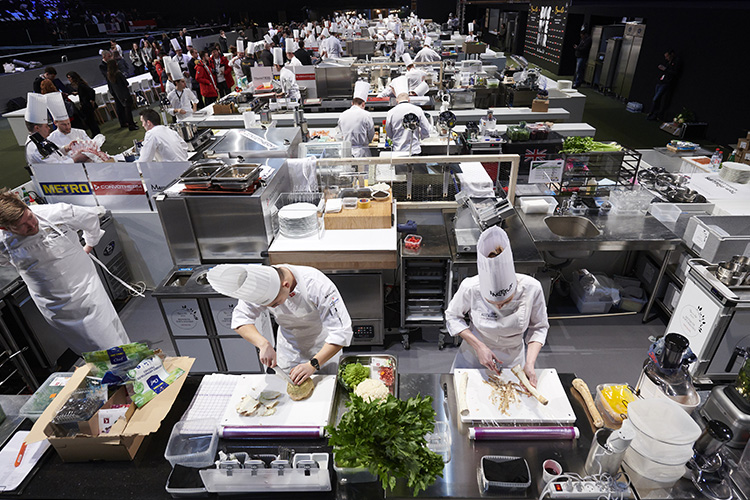 © JULIEN BOUVIER STUDIO
This year, the contest will last five hours, during which the participants will have to make a main dish with rabbit on a serving tray and 8 dishes made with artichokes on plates.
To decide the winner, two juries - comprising a total of 14 chefs - will assess the dishes proposed as well as the cooking technique and expertise of the candidates. The "tasting jury" will have to rate the side dishes and the main dish according to precise criteria. The "cooking jury" will have to ensure that all the rules are properly applied and assess the participants' methodology and organisation in the kitchen. Then, the candidates must pass a final interview and explain what drove them to take part in the Bocuse d'Or adventure and what they hope to achieve in the future.

Once again, the French national qualifying event promises to provide plenty of excitement and emotion.