A digital trade fair on 17 and 18 November
Organised on the traditional dates reserved for the Piscine Global Europe exhibition from 17 to 18 November 2020, Piscine Connect is a digital trade fair for professionals in the pool and spa sector. This event will enable participants to discover the latest innovations and new products on the market, facilitate relations and stay on track with the sector's sales calendar.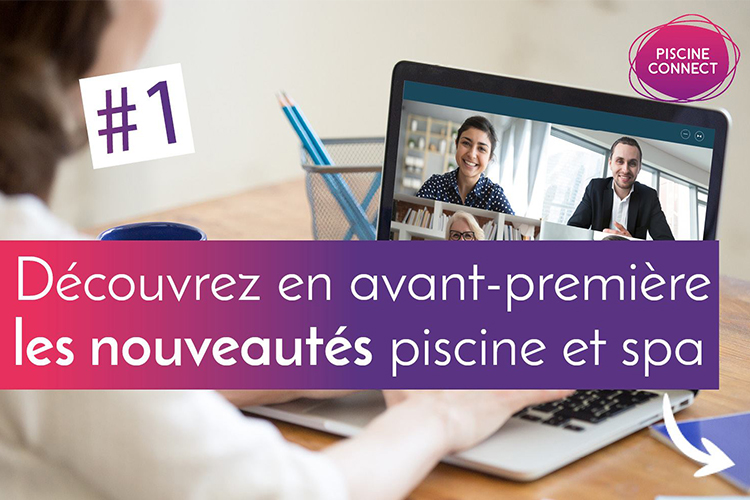 Five good reasons to participate in Piscine Connect
The event will give trade professionals the opportunity to get a preview of the latest products and innovations in the pool and spa sector via the online platform.
They will also be able to attend webinars organised by industry experts. Combining presentations of the latest manufacturer innovations and conferences hosted by the event's partners, these interactive webinars will enable participants to keep up with the latest news in the pool and spa markets and show them how to take advantage of the latest innovations.
Suppliers and buyers will be able to take part in qualified business meetings via the video-conferencing platform, enabling them to develop business opportunities and expand their network easily and effectively.
In order to consolidate their professional network, a networking solution, including chat and profile auto-suggest features, has been put in place to help participants quickly identify new contacts in line with their project or activity.
In this way, trade professionals will be able to develop their business without actually leaving their office. They can therefore continue to expand and create new opportunities, during the time slots that suit them best.
A whole new online experience for your business!