GL EVENTS LAUNCHES ITS NEW WEBSITE: STRUCTURES AND GRANDSTANDS
Because the success of your event depends largely on the quality of the conditions and environment in which your visitors are welcomed, we create spaces that are aesthetically pleasing, welcoming, comfortable and functional to give your visitors an unforgettable experience and make your event a real success.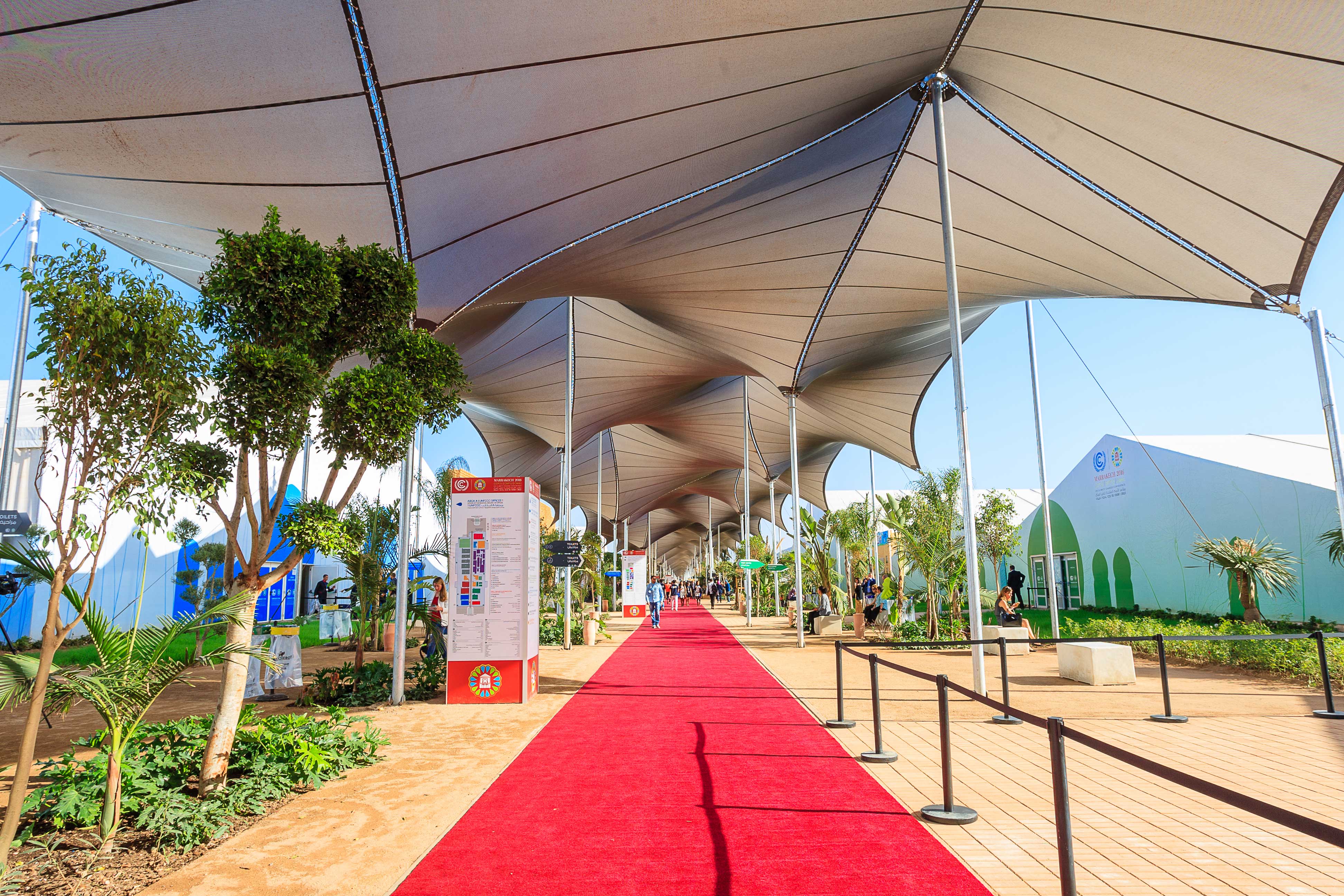 COP 22, Marrakech, Morocco - ©Marwane
ABOUT US
With over 30 years' experience in designing event structures and grandstands, GL events creates spaces to host all types of events (cultural, sports, corporate, institutional, etc.). 
With more than 550,000m² of structures and 200,000 grandstand in stock, three service centres around France (in Lyon, Nantes and Paris) as well as international stock located in strategic hubs in the United Kingdom, the United Arab Emirates, Japan, South Africa and Chile, GL events has the logistics capabilities and expertise to meet your requirements anywhere in the world and deliver all your projects in record time.
Because no two events are alike, we provide tailor-made solutions - from the technical and logistical feasibility studies for each project to the complete outfitting of your event venue. Our team of experts ensure top-quality services every step of the way.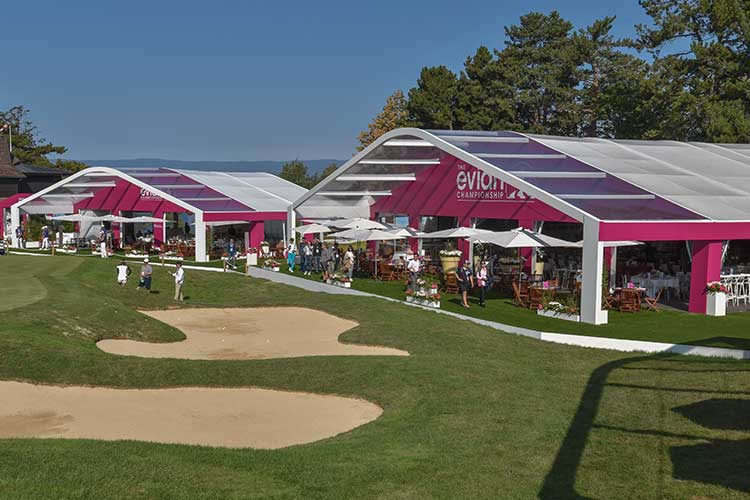 Evian Championship, 2013 - ©Nicolas Rodet
DISCOVER OUR EVENT SOLUTIONS 
Our website presents all our event solutions, as well as our know-how and areas of expertise:
- Event spaces: garden tents, with one or two levels, curved or A-frame roofs, as well as three-dimensional, twelve-sided or polygon-shaped structures, and more; we help you design your event by creating aesthetic, welcoming, comfortable and functional spaces that meet your specific needs and deliver a unique result.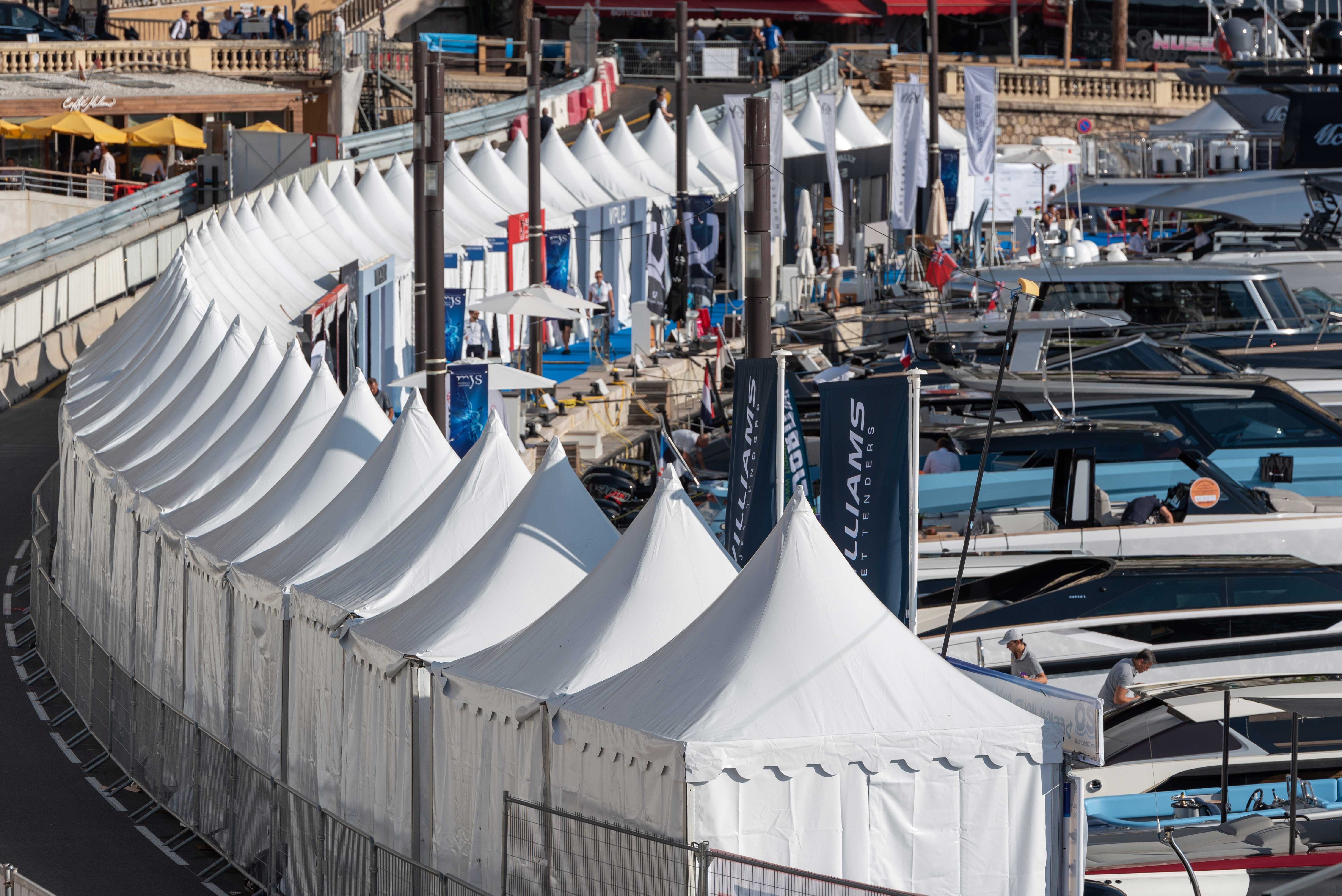 Monaco Yacht Show 2019 - ©Eric Zaragoza
- Event grandstands: we offer a wide range of grandstands with different step heights as well as a range of tiered seating, stages/podiums and roof covers  to ensure your spectators are seated comfortably and have the best line of sight. Our solutions can be adapted to the exact needs of your event, whatever the size, location and type.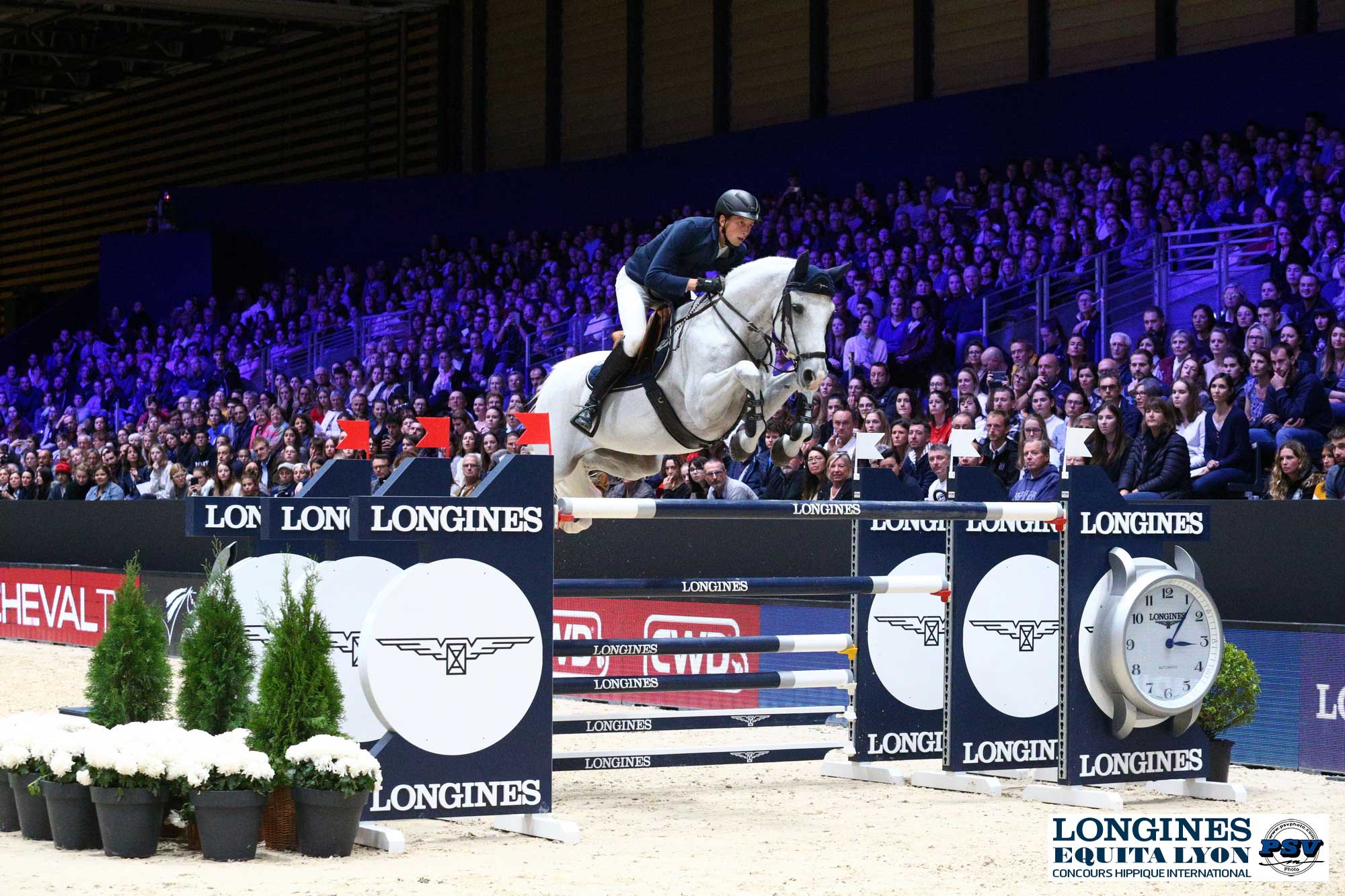 Longines Equita Lyon, concours hippique international 2019 - Martin Fuchs (SUI) & Clooney 51 - ©PSV J. Morel
FOCUS ON OUR ONLINE EVENT-SPACE CONFIGURATOR
To further help our customers with their projects, we have created an online event-space configurator. In just 3 steps (type of event, capacity and configuration desired), we can provide an initial suggestion of products with a corresponding budget estimate. 
SOME OF OUR REFERENCES:
• INTERNATIONAL FILM FESTIVAL – CANNES, FRANCE 
• LIGHT FESTIVAL - LYON, FRANCE 
• NUITS DE FOURVIÈRE (MUSIC FESTIVAL) – LYON, FRANCE 
• AMERICA'S CUP – GREAT SOUND, BERMUDA 
• BRITISH GRAND PRIX - SILVERSTONE, UNITED KINGDOM 
• ROYAL ASCOT - UNITED KINGDOM 
• CARROUSEL DE LA MODE (FASHION SHOW) – PARIS, FRANCE 
• MONACO YACHT SHOW – MONACO 
• COP22 - MARRAKESH, MOROCCO 
• OLYMPIC AND PARALYMPIC GAMES - RIO DE JANEIRO, BRAZIL 
• EUROPEAN FOOTBALL CHAMPIONSHIP– FRANCE 
• COMMONWEALTH GAMES - GLASGOW, UNITED KINGDOM
• EVIAN CHAMPIONSHIP - EVIAN, FRANCE