The marketplace of the whole industrial community
Part of GL events since 2019, the SEPEM Industries regional trade exhibitions and GLOBAL INDUSTRIE have pooled their know-how, expertise and brand image to launch a new service: Industrie Online, a marketplace that is accessible 24/7 to serve the requirements of your industrial projects and facilitate meetings between suppliers and buyers throughout the year.
The platform combines "SEPEM Permanent" – a 100% digital version of the SEPEM Industries trade exhibitions, which brings together over 1,000 industrial suppliers and 221,000 potential buyers, and has been endorsed and acknowledged by the entire profession since 2012 – and
"GI Business Relaunch Booster", a programme that turns GLOBAL INDUSTRIE into a multi-faceted medium made up of various complementary tools to boost business, by helping the industrial community find solutions to their needs, meet, prepare and finalise their projects.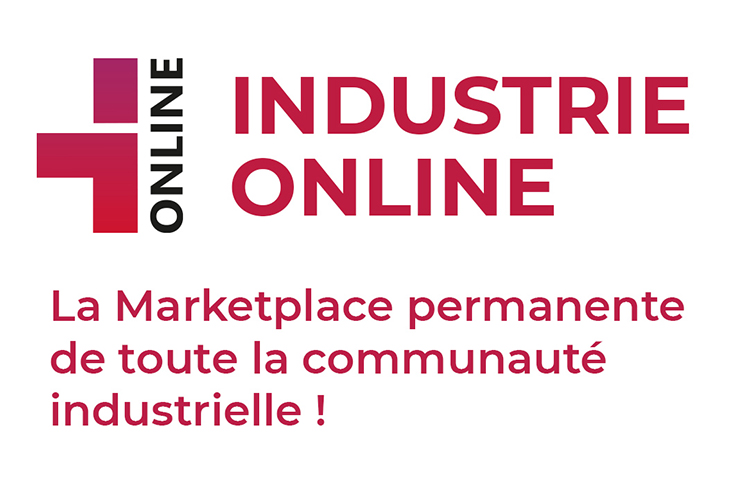 Supporting the development of projects over the long term
In order to facilitate contact between suppliers and buyers and thereby promote the development of projects all year round, the Industrie Online marketplace gives access to: 3,000 supplier files providing a unique and comprehensive offer, a simplified system for requesting quotes and establishing immediate contact with suppliers, as well as a blog with original content about the latest market news.
A unique tool designed for the entire industrial community
Industrie Online is aimed at the entire industrial ecosystem. Whatever the size of their company, the sector of activity or location, industrial manufacturers will be able to find just what they need among the 18 categories represented on this new marketplace, including: Automation/Mechatronics/Digital technologies, Additive Manufacturing and 3D Printing, Forge and Foundry, Tooling, Robotics, Safety/Hygiene/Environment/PPE, Machining and Material Removal, and more.
Suppliers and buyers: mutual benefits for all
For suppliers, Industrie Online provides an additional opportunity to reference their products (with no limits in terms of time or space), generate new commercial contacts and identify future customers, directly receive requests for quotes and integrate their catalogues and videos.
It also provides a statistical tool to monitor their performance (page views, clicks, suggestions, requests, etc.) and marketing tools to improve their SEO.
For buyers, the marketplace provides a global search engine to help them find a product more easily, thanks to the product ranges of some 3,000 suppliers, who can be contacted immediately and at any time. Buyers can even request a quote directly online. Industrie Online is a high-quality sourcing tool that makes it possible to monitor the market for targeted product lists.
In addition, both buyers and suppliers have access to a blog with original content on the latest market news.