Five events in one for this major consumer fair in the Hauts-de-France region
From 2 to 11 October 2020, Mégacité Amiens, a venue managed by the GL events Venues network, will be hosting this new ten-day consumer show and exhibition in line with a strict health and safety protocol aimed at ensuring visitors and exhibitors are received in the best possible conditions: personal protection measures, reinforced hygiene and cleaning procedures, social distancing and controlled traffic flow, signage and communication.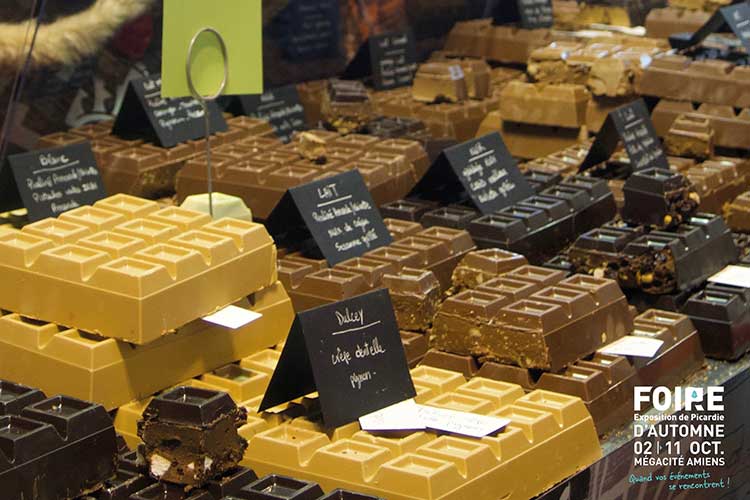 The Fair's traditional sectors
Visitors will find all the traditional areas that have contributed to the success of the spring Fair, which has existed for 80 years. 
The exhibitors in the Wine and Food area will be organising tasting sessions so that visitors can try local produce and products from the Picardie region and further afield. People with home improvement or building projects will be able to discover the latest trends in the Habitat & Furnishing area, and receive advice from trade professionals. The Beauty & Well-being area will present a wide range of accessories, products and services to help people look after themselves. In the area devoted to Outdoor activities and Leisure, visitors will find a wide range of products, including all sorts of different vehicles, as well as a few surprises!
The food-hall area, with restaurants outlets from Picardie and elsewhere, will be open for lunch and dinner during the ten days of the Fair. So, visitors will have opportunity to taste a whole host of different specialities
Major events from the Hauts-de-France region brought together under one roof
The Picardie Autumn Fair and Exhibition will be reinforced by four well-known regional events held at Mégacité.
The exhibitions À toi de jouer (Your turn to play) and Chocolat & Gourmandises (Chocolate and Treats) will be held in the venue's halls from 2 to 4 October. "A toi de jouer" will bring together authors, publishers and distributors of games who will be presenting to their latest releases of board games, role-playing games, video games, life-size games, Airsoft equipment, figurines, cosplay designs, and more. "Chocolat & Gourmandises" will tempt visitors' taste buds with a wide range of products, with the majority of exhibitors being artisans or producers of sweet delicacies.
From 9 to 11 October, two other events will take over the space. The Real-estate area will bring together 20 specialists in financing, insurance, renovation and construction to answer all the visitors' questions and provide advice. The "Fleurs & Jardins" (Flower and Garden) area will place nature centre stage, with a wide variety of products, services and ideas for people with green fingers or those interested in biodiversity.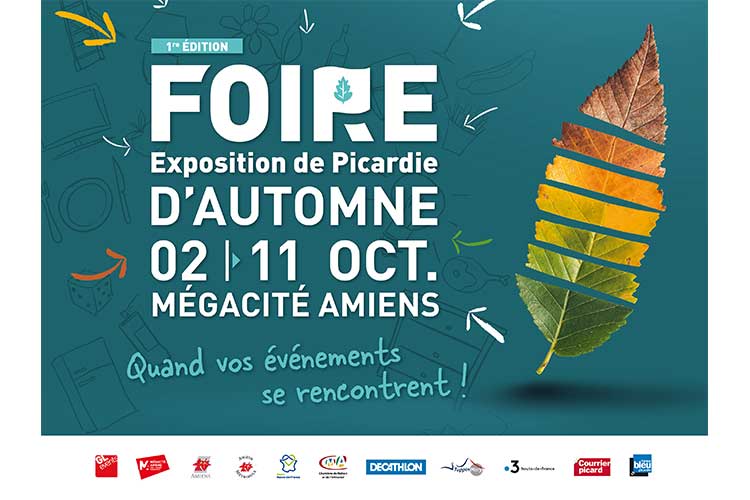 The Picardie Autumn Fair and Exhibition will be the ideal place to find great deals in a warm, friendly atmosphere! Catering for every generation, the Fair promises to be a great day out for the whole family.
The primary concern of GL events is to ensure that the events can be organised and visitors, exhibitors and delegates can be accommodated in our venues with the best possible hygiene conditions and health security.
In its 50 venues in France and in the world, the Group have implemented health security measures and facilities to prevent Covid-19 risks.
>>
Sanitary guidelines GL events Venues
>>
Informations Coronavirus - COVID-19