The 2nd edition of China International Import Expo (CIIE) was held in Shanghai from 5 – 10 November 2019. GL events, the leading event company from France, participated in this China's No. 1 import-themed exhibition for the first time.

On behalf of the Group, Olivier Ginon, Chairman of GL events, attended the opening ceremony and was selected to photograph with Chinese President Xi Jinping. "CIIE impressed me a lot for China's open and friendly business environment. I feel more confident of the huge opportunities existing in this vibrant market. As a global player, GL events is always ready to create bridges to facilitate political, economic and cultural communication and cooperation between China and its counterparts worldwide while developing our Chinese market," commented Olivier Ginon.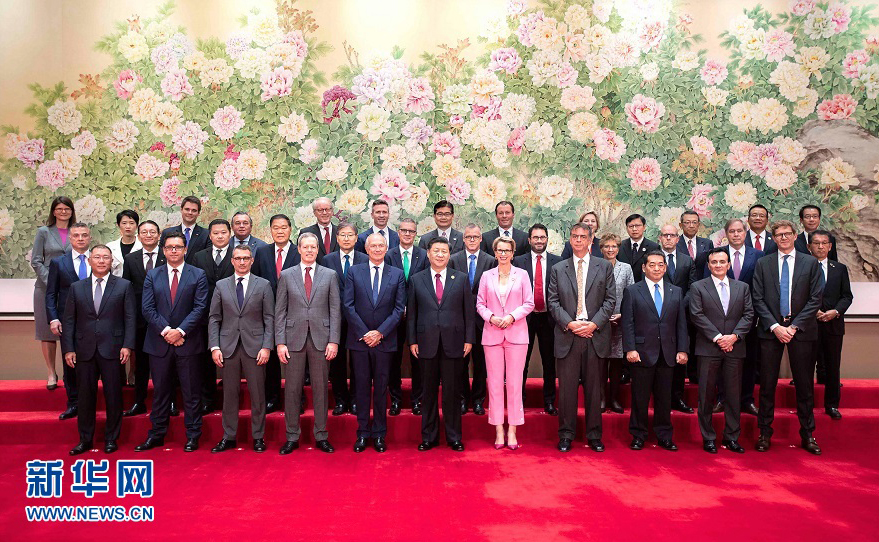 © Xinhua News Agency - President XI Jinping meets with the World's leading entrepreneurs
With a total exhibition area exceeding 360,000 sqm consisting of 7 exhibition areas, named Trade in Services, Automobile, Equipment, Sci-tech Life, Lifestyles, Medical & Healthcare and Food & Agriculture, the second CIIE attracted more than 3,800 exhibitors and received over 500,000 domestic and overseas trade visitors. According to the organiser, the value of intended deals sums up to USD71.13 billion, increased by 23 percent from the first edition.
During the 6-day exhibition, GL events obtained considerable leads from Beijing, Shanghai, Tianjin, Sichuan, Shandong, Zhejiang, Jiangsu, Hainan and Hubei, etc, varied from venue development & operation, services for jumbo international events to introduction / management of new events in China.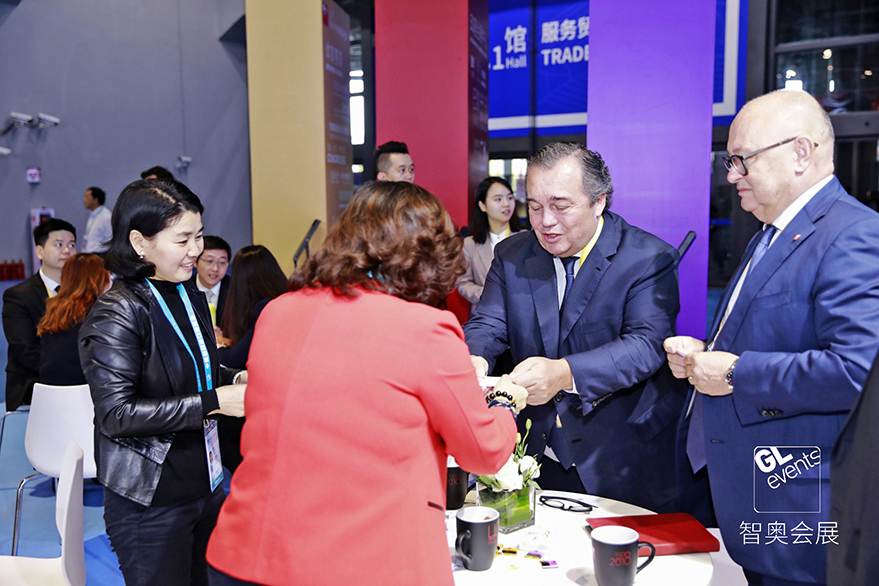 Jor ZHOU, CEO of GL events China, appreciated the benefits of CIIE, "It matches our demands well. Now there're some key market information we collected here to be on our to-do list soon. We will move on for further collaborations and cater to the growth of international MICE destinations in China."