Facilities managed by GL events Venues are being transformed into outdoor cinemas.
While waiting for traditional cinemas to reopen after the lockdown, drive-in movie events will be organised in facilities managed by GL events Venues. The concept comes from the United States and basically involves watching a film outdoors, while seated comfortably in your car!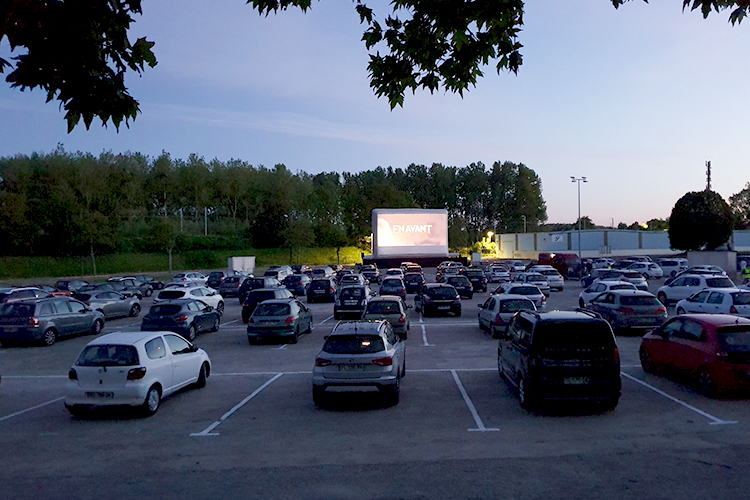 Caen Drive-In
Caen Drive-In, watching movies from your car
The "Caen Drive-In" will take place in the car park of the Caen Exhibition Centre . Cinéma LUX and Caen Evénements are offering visitors the opportunity to come and watch recent box-office films as well as several preview screenings.
A 140m2 inflatable screen has been installed to ensure spectators have a good view from their cars. Ushers show visitors to their parking places, in compliance with health and safety measures and social distancing guidelines. Spectators pick up the sound on their car radio, by tuning in to a specific FM frequency. The programme of films on show includes: Parasite, Judy, and many others.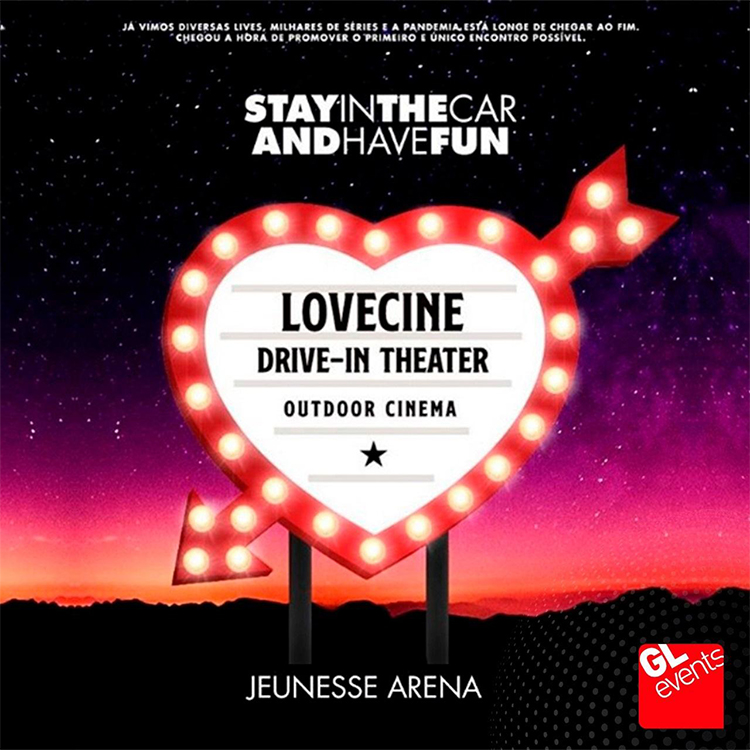 Love Cine Drive-In Theater
"Love Cine Drive-In Theater", the outdoor cinema at the Jeunesse Arena (Brazil)
There will also be a drive-in cinema set up in Barra da Tijuca (Brazil) from 11 June to 19 July. Movie fans and families will be able to watch their favourite films in the car park of the Jeunesse Arena, an event venue that is part of GL events Venues' international network.
This drive-in cinema is called the "Love Cine Drive-In Theater." It will be organising three screening sessions a day, from Thursday to Sunday, in accordance with the health and safety protocols in force. The programme has something for everyone: 8 Mile, Eternal Sunshine, Jurassic World, La La Land, Peter Pan, and more.
In addition to the films, there will also be entertainment for kids as well as live shows and DJ events.
The primary concern of GL events is to ensure that the events can be organised and visitors, exhibitors and delegates can be accommodated in our venues with the best possible hygiene conditions and health security.
In its 50 venues in France and in the world, the Group have implemented health security measures and facilities to prevent Covid-19 risks.
>>
Sanitary guidelines GL events Venues
>>
Informations Coronavirus - COVID-19