The magic of Christmas arrives in Caen
From Saturday 30 November to Tuesday 31 December 2019, the magic of the end-of-the-year festive celebrations will fill the Place Saint-Sauveur, in the centre of Caen.

Organised by Caen Événements, the Caen Christmas Market will welcome around sixty exhibitors offering a host of great ideas for gifts: craft products from France and abroad, handmade objects, jewellery, cosmetics, wooden toys, cuddly toys, and Christmas decorations and accessories of all kinds.

The people of Caen and the Calvados region will have the opportunity to enjoy chestnuts, waffles, apples and pretzels, accompanied by a warm glass of mulled wine! Below the large Christmas tree, children will be able to meet Santa Claus in his grotto and enjoy a ride on the merry-go-round.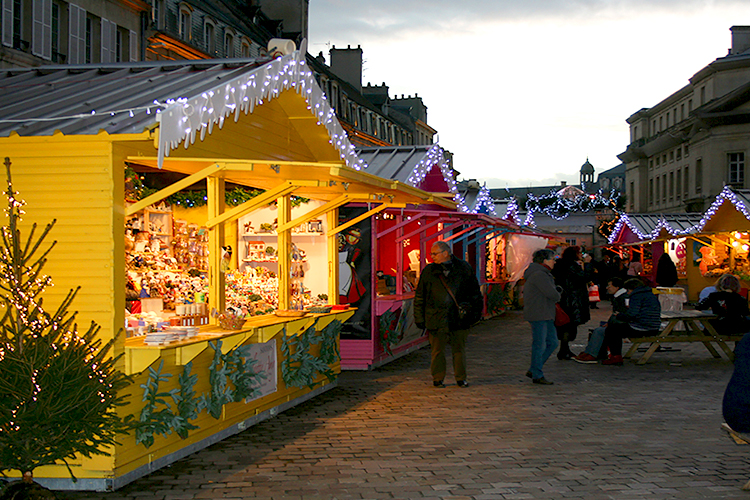 © Caen Evénements
At the same time, more than thirty events will be organised at the market, including,
Celestine and Seraphim, the "Futuravapeur Elves"; they are Santa's official postmen and have left the excitement of the workshops in the far north to work at the Caen Christmas market. They will collect letters to Santa Claus, and play kazoos... Nothing can stop them having fun, and bringing happiness to both young and old.
 
Soap, water, rope and a little bit of magic: this is the recipe the F@buleurs use to get giant soap bubbles off the ground. A truly poetic, aerial show.
 
The Cirque BORSBERG will introduce youngsters to circus arts. There will also be walks and parades during the Christmas market.
On top of all that, there will be children's make-up workshops, presentations of games and toys, dances and musical parades. The Caen Christmas Market caters for everyone and plunges visitors into the magic of the Christmas.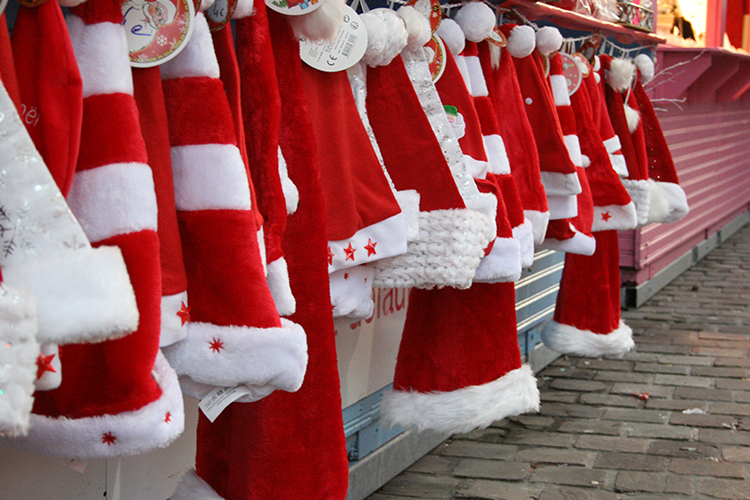 © Caen Evénements