41ST CESAR CEREMONY
JAULIN transforms the "Théâtre du Châtelet" and Le Fouquet's.
Jaulin technical provider
Created in 1976 by the French Academy of Cinema Arts and Technologies, the César Ceremony promotes French film-making. Like the American Oscars, it has established itself as one of the most renowned ceremonies devoted to the 7th art. Each year, twenty-two awards are given out during the ceremony to the best actors, actresses, technicians and films of the past year. 
The 41st César Ceremony took place on 26 February in Paris. JAULIN has been the technical provider to the event for the last 9 years and transformed the legendary Théâtre du Châtelet for the occasion.  At the entrance, passers-by could admire the superb box-shaped photo-call structure designed by the Group's teams. Inside the theatre, a photographers' podium, TV studio and winners' photo-call stage had been installed. Everything was planned down to the last detail, from the lighting produced by Light Event to the interior fittings.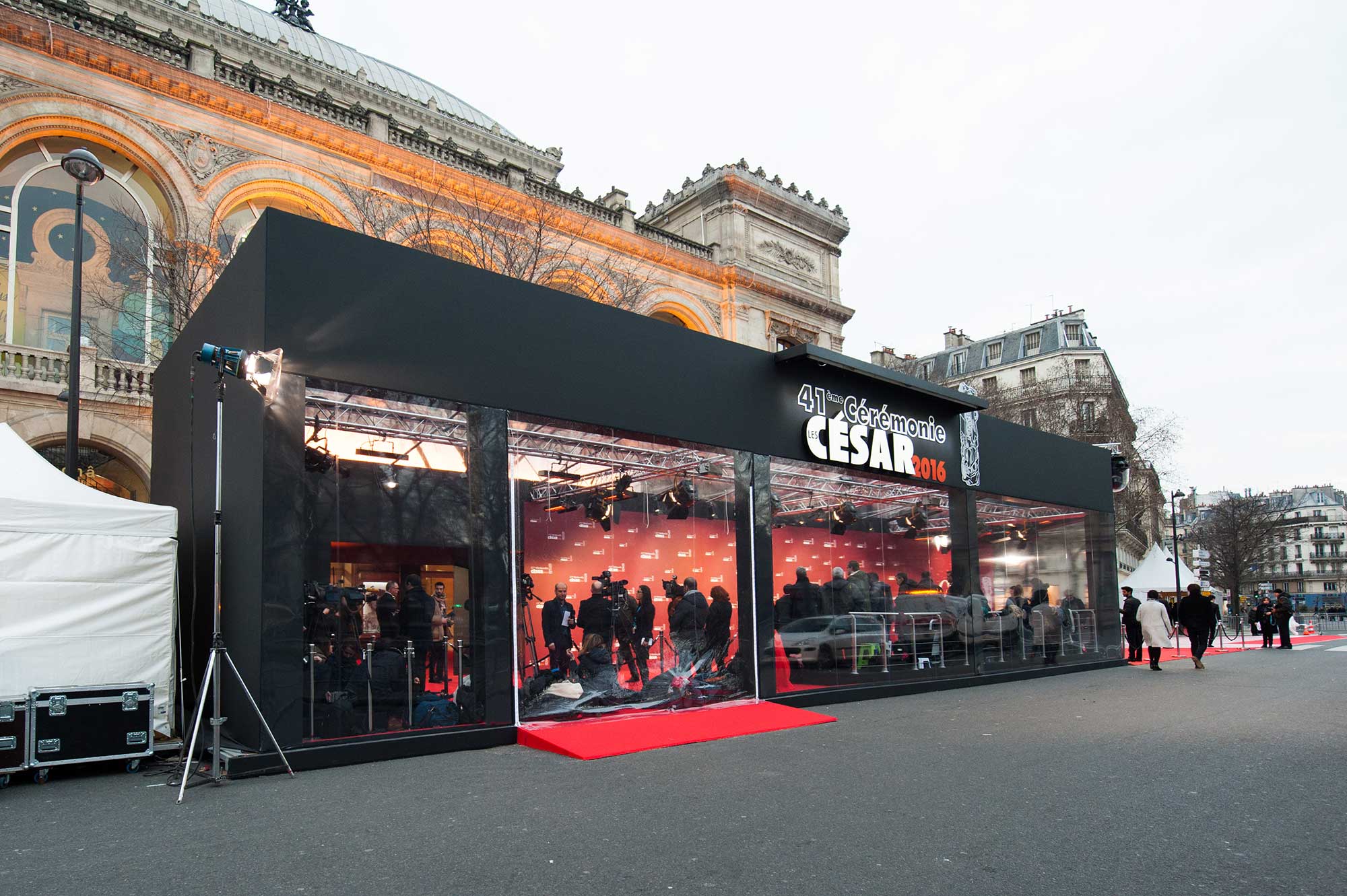 JAULIN contributed to a magical evening in the French capital!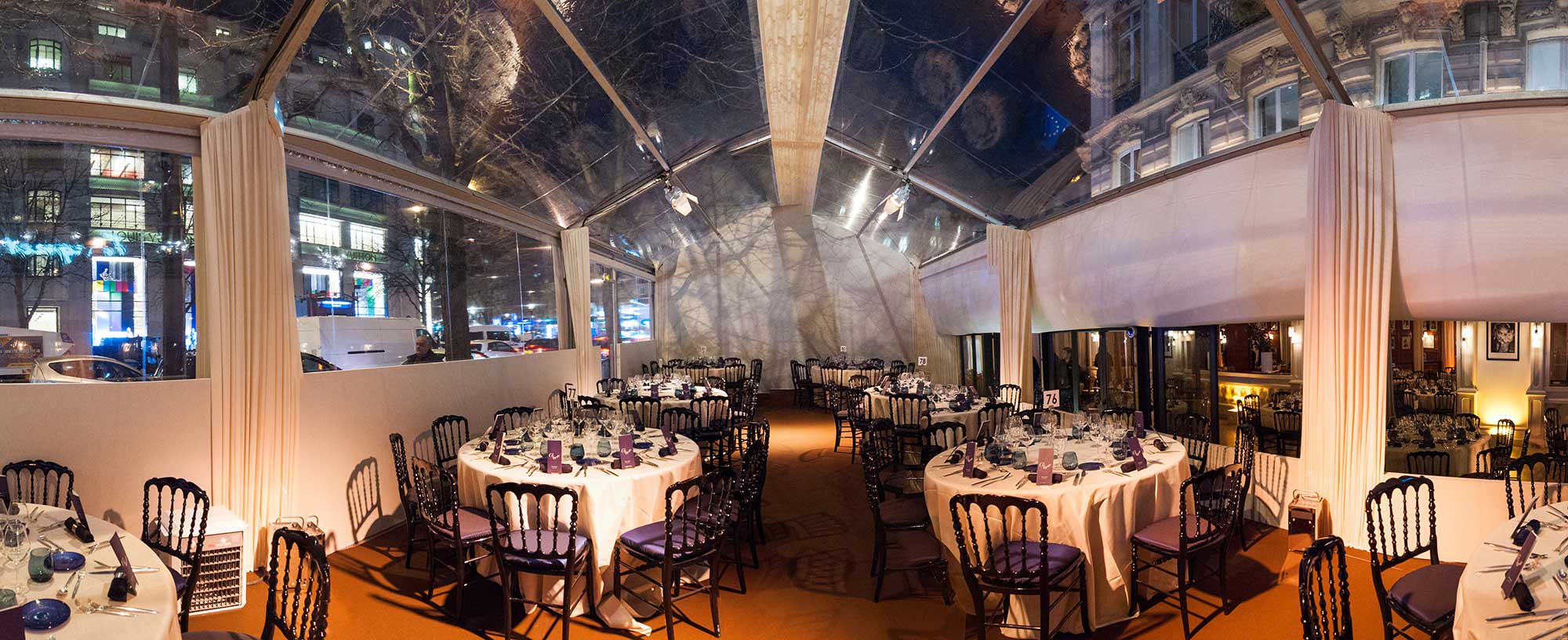 After the awards presentation, the winners and the guests were invited for dinner at Le Fouquet's, the renowned restaurant on the Champs Elysées. Here, the teams from JAULIN installed and decorated a transparent structure adjoining the restaurant's main dining room.
Through these two high-quality services, JAULIN contributed to a magical evening in the French capital!
TECHNICAL DESCRIPTION
Théâtre du Châtelet:
Structure for photo-calls, with transparent roof and façade
Photographers podium
TV studio
Photo-call structure for winners
Interior fittings
Lighting
Fouquet's:
Structure
Floor
Translucent covering fabric for structures
Fixtures and fittings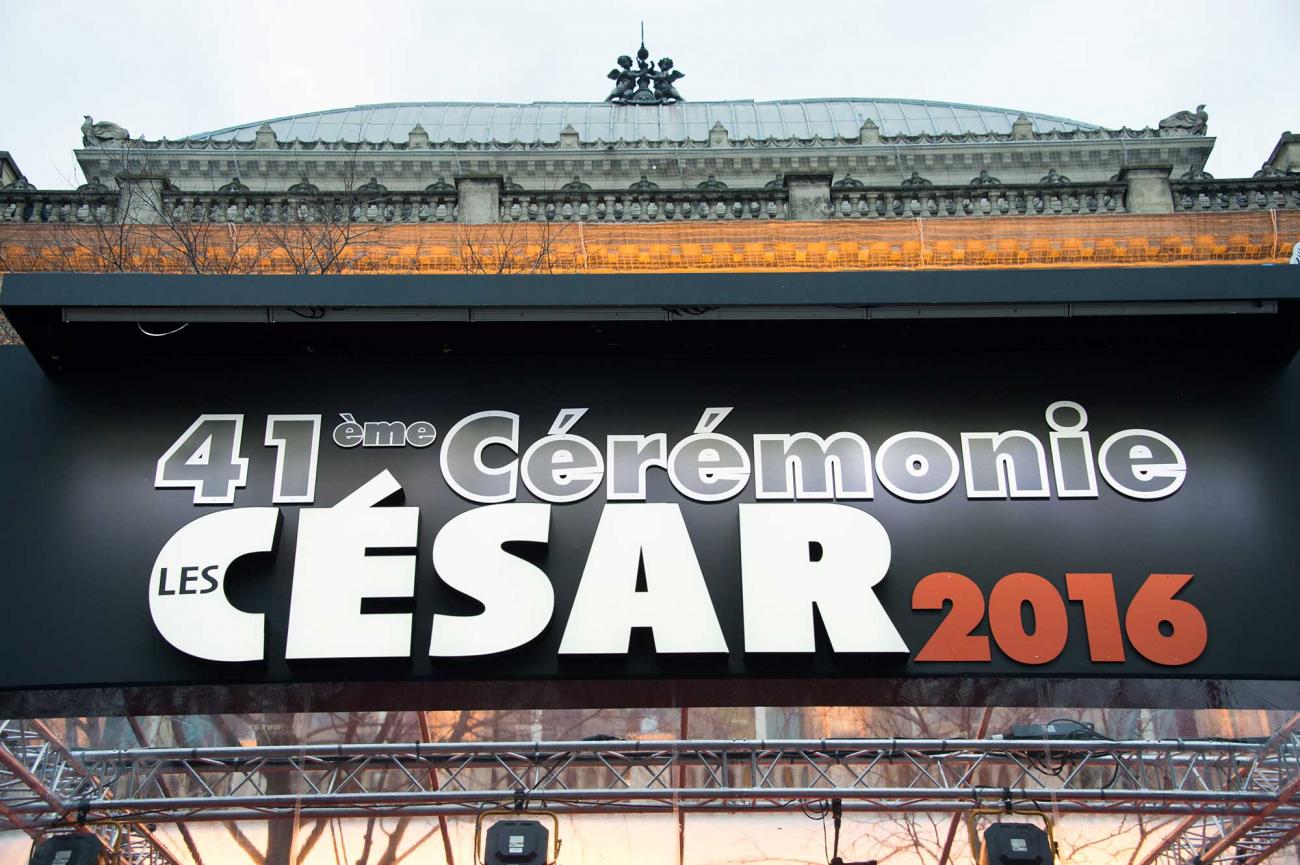 Cesar Ceremony