Lovers of vintage cars and motor racing get together in Turin
From 30 January to 2 February 2020, Lingotto Fiere will once again be hosting Automotoretrò (Vintage car and bike show) and Automotoracing (Car and bike racing show). The whole of this exhibition centre in Turin (Italy) will be used to host the two events which last 4 days.
38th Automotoretrò
As Italy's biggest antique car and motorcycle show, Automotoretrò will showcase vehicles made in the period stretching from the early 20th century to the 1980s and 1990s. A particular focus will be given to 1960s, with numerous models on display..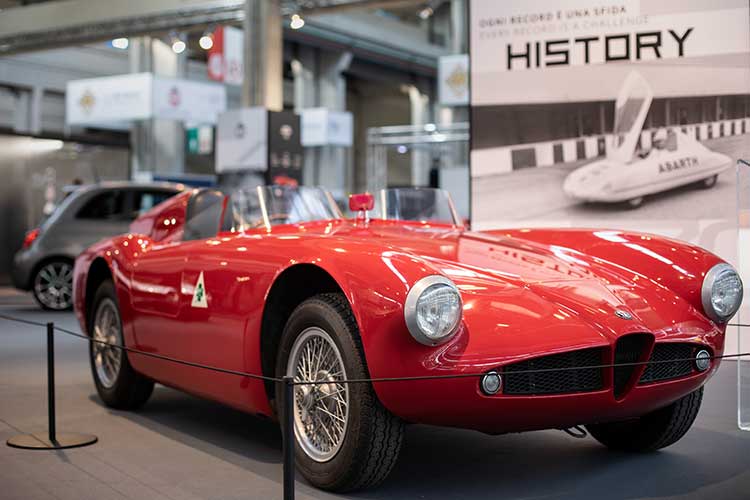 ©Bruno Gallizzi/Silvio Grosso per Automotoretrò/Automotoracing 2019
As they amble through the Lingotto Fiere pavilions, visitors will be able to admire the most prestigious and original models manufactured by the great international brands of the car industry, such as  Fiat, Lancia, Audi, Jeep, Abarth, Jaguar, Mercedes-Benz, Peugeot, Porsche, Alfa Romeo, Ford, Renault, Volkswagen and many others. Motor-bike enthusiasts will also have the opportunity to admire the vintage gems made by Ducati, Lambretta, Moto Guzzi, Maico and Royal Enfield.
Automotoretrò also provides an opportunity to celebrate legends of the past and vehicles that have marked history: the 90th anniversary of Lancia and the 100th anniversary of Fiat, the 50th anniversary of the Lamborghini Miura and the Alfa Romeo Duetto, as well as the 70th anniversary of the Land Rover and the Citroën 2CV.
The event will also give visitors the chance to share their passion for cars and exchange ideas about the culture of car industry. Special areas will be dedicated to buying and selling vehicles, spare parts, accessories, and the specialist press. Collectors will be able to find every type of object related to cars or motorcycles.
.
11th Automotoracing
Automotoracing is an event dedicated to fans of racing and high-performance cars. It will present limited edition cars, built specifically for racing tracks and rallies. The event programme includes straight-line speed, skids and amazing stunts that will delight fans of high-octane racing. As a genuine showcase for technological innovations for cars and motorbikes, motor sports and precision tuning, the event brings together the most important brands in the tuning sector (MAK, OZ Racing, SPARCO, Ragazzon and Andreani Group) as well as dozens of drivers who will take part in various challenges, including drifts, controlled skidding, rally demonstrations and enduro motorcycle stunts.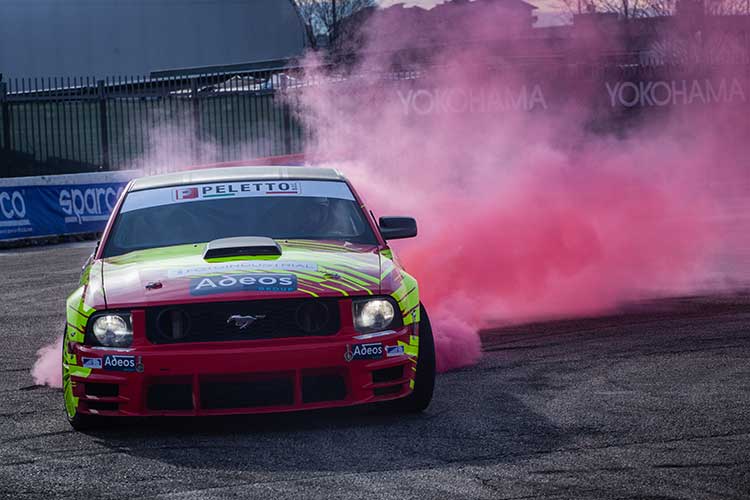 ©Bruno Gallizzi/Silvio Grosso per Automotoretrò/Automotoracing 2019
A specific area will be devoted to driving simulators and tests of the latest models manufactured. The programme also includes seminars on topical subjects such as road safety and electric mobility.
The 2020 Automotoracing will also present ESA - European Ecological Expo Sport Automotive, an innovative exhibition which is the only one of its kind in the motor sport sector. The exhibition focuses on the search for eco-friendly mobility that takes into account the strict regulations aimed at protecting the future of planet Earth.
Automotoretrò and Automotoracing will offer a unique experience to visitors from all over Europe.