WORLD DRONE PRIX 2016
The face for the future.
The world's top pilots
On 11 and 12 March 2016, the first World Drone Prix took place in Dubai. This international drone-racing competition brought together the world's top pilots for two days of thrills and spills.
Wearing virtual-reality headsets, the virtuoso teams guided their flying machines around a very technical course at full speed in the dead of night. The course involved hair-pin bends, flying through phosphorescent rings, slaloming between obstacles etc. It took a lot of skill just to complete the race. Finally, it was the precocious 15-year-old, British drone pilot Luke Bannister who helped his team to first place.
GL events Middle East was in charge of installing the reception and hospitality tents for the pilots, judges and VIPs. The Group also provided the outdoor furniture, the floor covering and the audiovisual equipment.
The teams at GL events Middle East worked constantly for two weeks to install the facilities that contributed to making  the World Drone Prix the biggest drone competition in the world!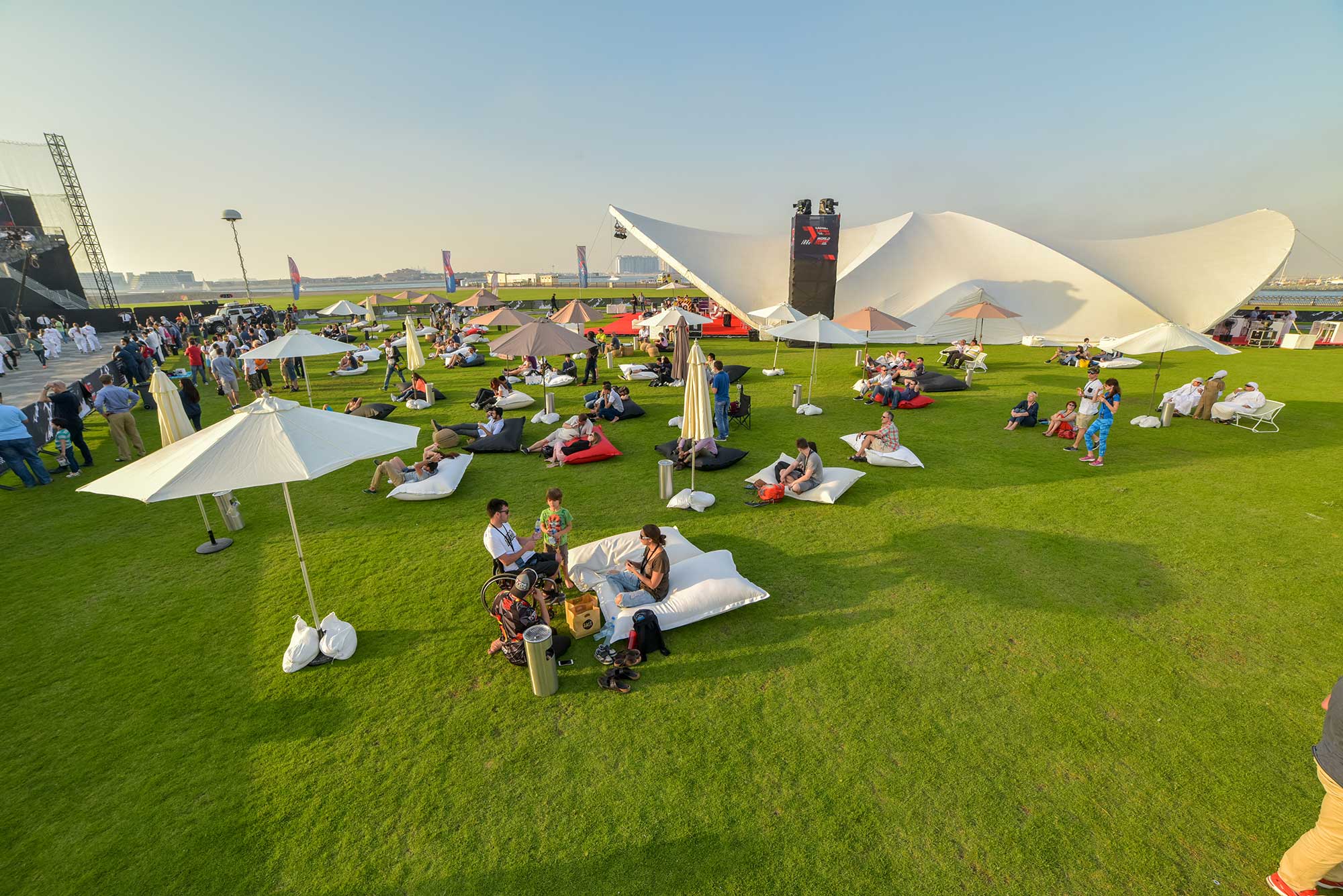 © Talal Berkdar
Key Figures
1
VIP tent measuring 10x10m: interior layout, furniture and air-conditioning

1
tent for the judges, measuring 5x5m: interior layout, furniture and air-conditioning

5
tents for the merchandising area, each measuring 5x5m: signage, furniture and electricity

1
tent measuring 30x50m: layout of test zones, media center, conference and 32 rooms for the teams

8
pit-stands for the teams: wood partitions, signage, platform, audiovisual equipment and furniture

1
press-conference area: stage, signage, audiovisual equipment and furniture

1
Outdoor furniture for the Fan Zone and  Food Court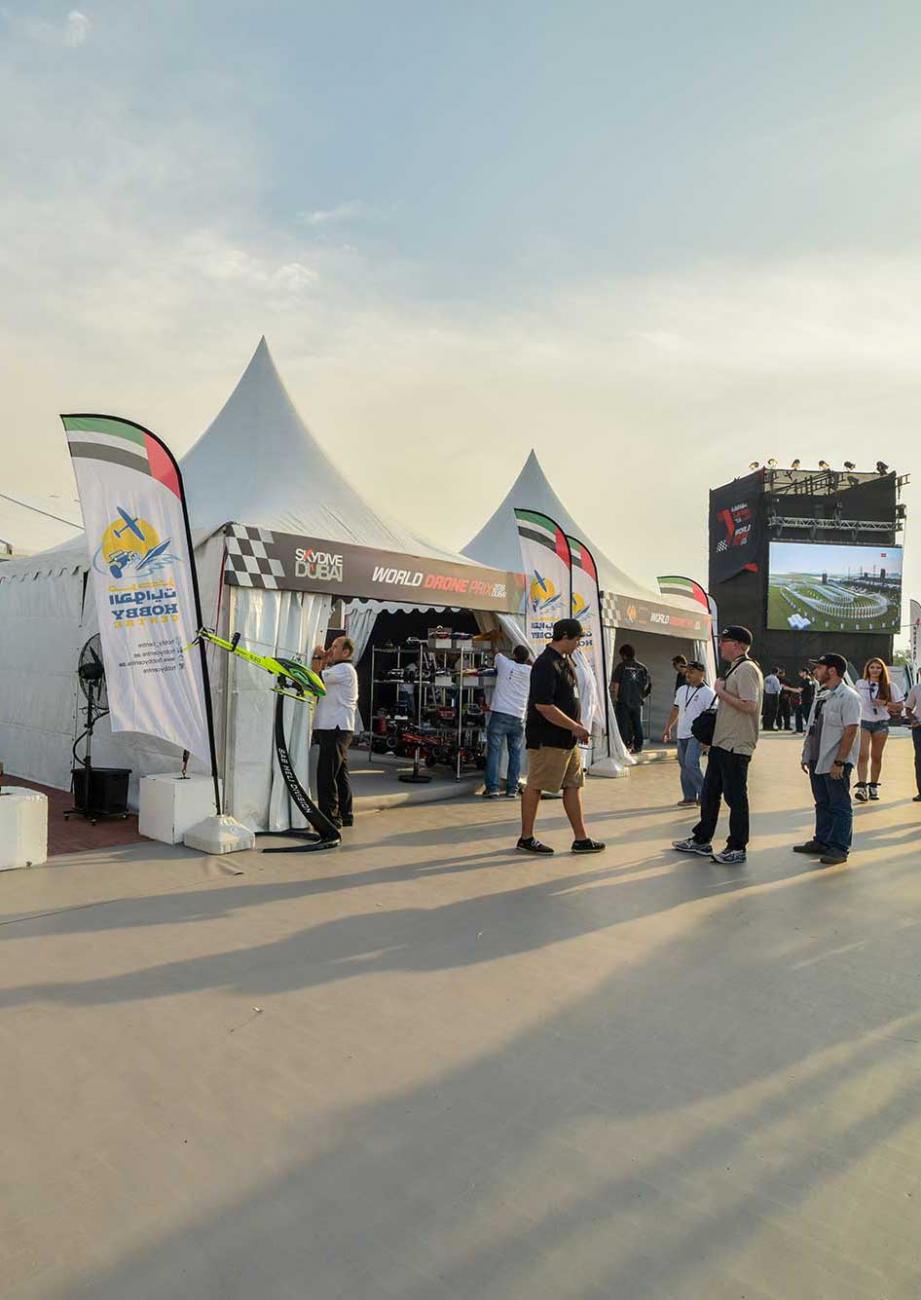 World Drone Prix - © Talal Berkdar