The main exhibition devoted to furniture and interior design in north-west Italy 
Organised and hosted by the Lingotto Fiere in Turin (Italy), Expocasa will bring together some 400 exhibitors in the venue's "Oval pavilion" from 28 March to 5 April 2020.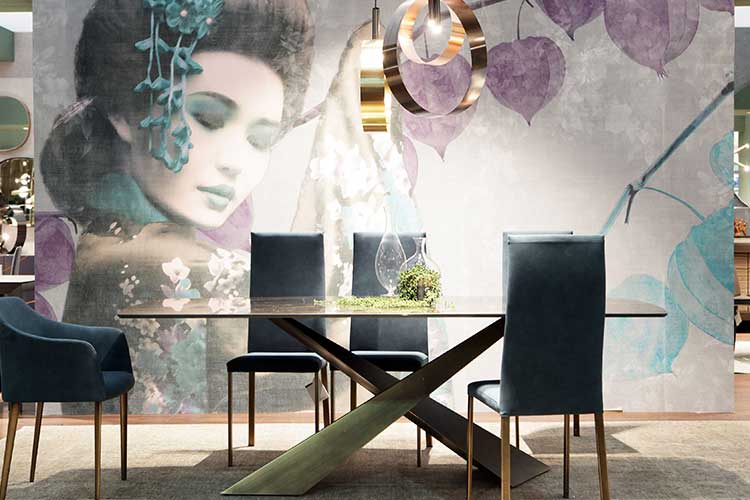 Expocasa - Lingotto Fiere
Expocasa is like a huge showroom for the general public and every kind of style will be represented at the show, from contemporary design to traditional artisan excellence. Visitors will find a wide range of furniture for decorating every room in their house, from the living room and kitchen to the bedroom and bathroom. Moreover, the show will bring together many different solutions for windows, air conditioning and home automation systems (a series of automated and digital technologies for the home). A special area called "Shopping in Terrazza" (Shopping on the terrace) will be installed on the large balcony of the Lingotto Fiere "Oval". This space will group together various decorative and practical personal items made by local artisans, as well as imported oriental products.
Nine days to discover the latest trends
The aim of Expocasa is to act as a place for sharing ideas, styles and trends. With this in mind, an extensive programme of workshops and training courses will be available to visitors:
"La Cucina di Expocasa" (Expocasa Kitchen) will be organising more than 40 workshops and tasting sessions in partnership with culinary bloggers. 

"Il Salotto di Expocasa" (Expocasa Lounge) will host debates with people involved in Turin's community life. Various topics will be addressed - such as sport, gastronomy, innovation, urban transformations - in a pleasant, informal setting.

"Il Giardino di Expocasa" (Expocasa Garden) will give visitors the opportunity to attend practical courses and learn how to create unique, personalised decorative accessories.

"Street Workout" (a programme subject to prior registration) will allow visitors to participate in an outdoor fitness activity (with accompanying music) coached by a specialist trainer. 

"Incontra l'Esperto" (Meet the Expert) will give visitors the chance to meet energy consultants to discuss sustainable construction techniques and how to reduce their energy consumption (and bills), etc.  
The organisers have also thought about children and toddlers and created a special supervised "Baby parking" area, where kids can play in complete safety and enjoy a host of fun activities such as: make-up, theatre and storytelling, giant-sized snakes-and-ladders game, and various manual activities.
All the latest trends in furniture and interior design will be on show at Expocasa.